Props to Katsumi for helping me with this CS set-up! The drive belts were tial and error, but eventually I got the belts to fit nicely.
DRB/BD5 40T Front one way w/74T front drive belt stock 18T front center pulley (direct fit= no shimming or trimming)
20T Rear Solid Axle w/156T rear drive belt and stock 18T rear center pulley(needed a 1mm thick, 10mm diameter shim placed over the long end of axle)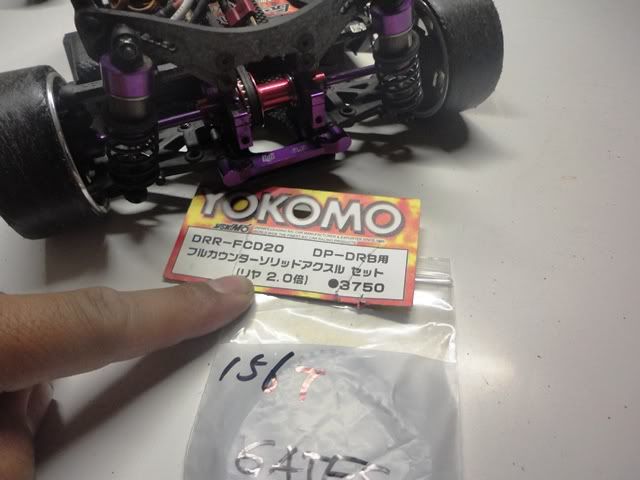 1mm thick (10mm diameter shim)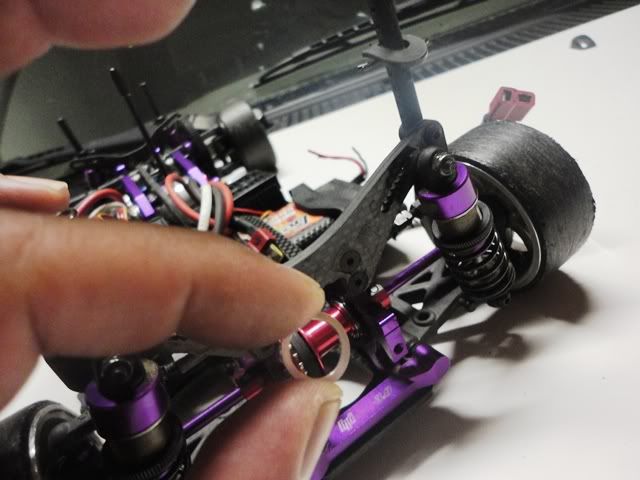 That's pretty much it. I haven't had the time to mess with the chasis set up for ride height, camber, caster, toe in/out, shock and spring set up, tires, ect...
All I know is that ever since I went from 50/50 to 2.0 on a stock chasis, it slides very nice, tight switchbacks, and medium to long sweepers are ok, but I feel the need to hold cs longer. The front steering block is currently at 2.5 toe out, and the rear is at 3.0 toe in...It was recommended to me to decrease rear toe to allow the chasis to hold a longer cs. Any tips on chasis set up would be greatly appreciated.