So the problem with buying a new body is you want to finish it... Quickly!
After finishing the Hilux, I found myself looking for something to do. So being my impulsive self, I bought a Yokomo BMW 320i. For those of you reading this, especially newbies, I would strongly recommend you go out and buy yourself a body made by one of the more famous manufacturers (In South Africa most of the hobby shops sell rubbish because everything is expensive here due to the bad exchange rate and expensive shipping). This is my first Yokomo Body and the quality is insanely good! Cheap bodies are fine to start off with, but they look rubbish quickly and they are so flimsy that if you look at them for more than 5 seconds, it starts misforming itself. Bring a hobby knife close to it and the poor body starts melting into a ball of plastic...
Seems I have a bit of a black thing going lately. It's a mission to keep clean, but black looks so good! I think working with black is probably the easiest colour to work with as it is very forgiving in my eyes. I also seem to have found my sweet spot when spraying new bodies.
Here goes, my matt black BMW 320i:
Doing a quick mock-fit to see whether the wheels will tuck in under the arches.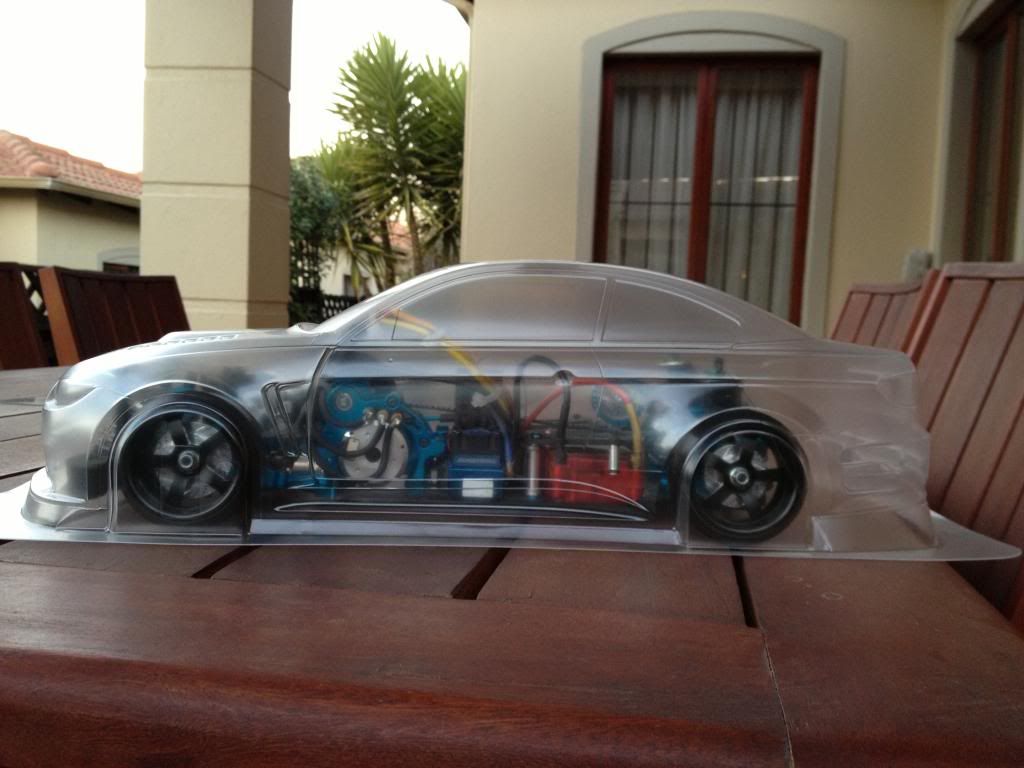 Fitting after the body has been cut.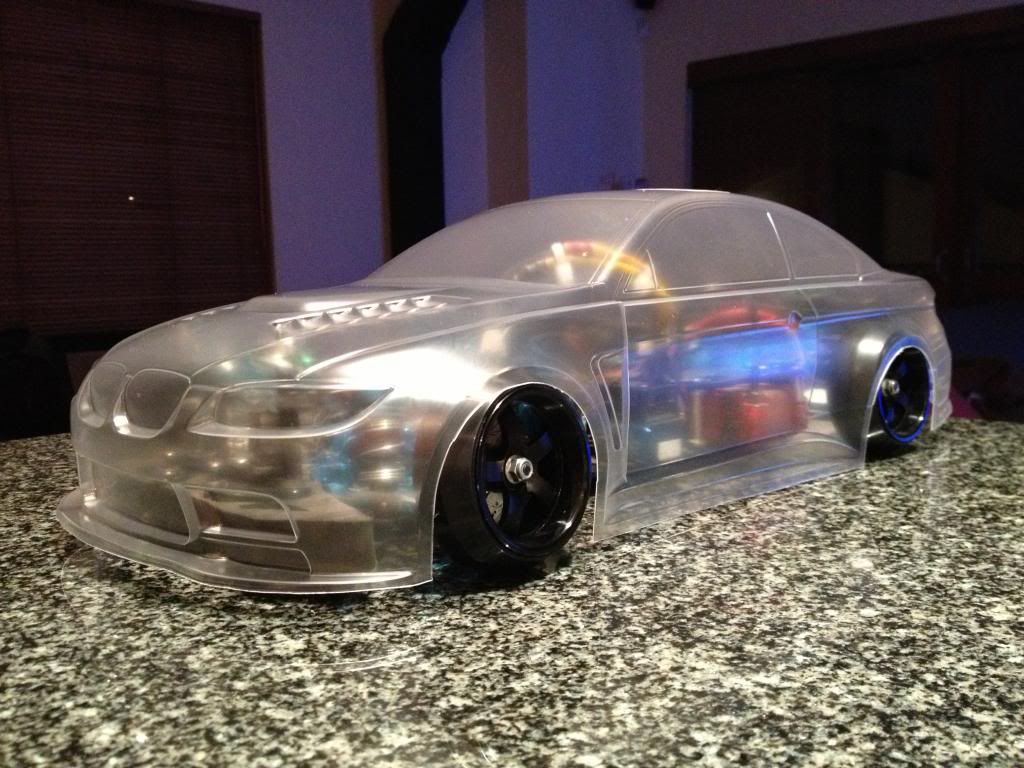 Spraying done.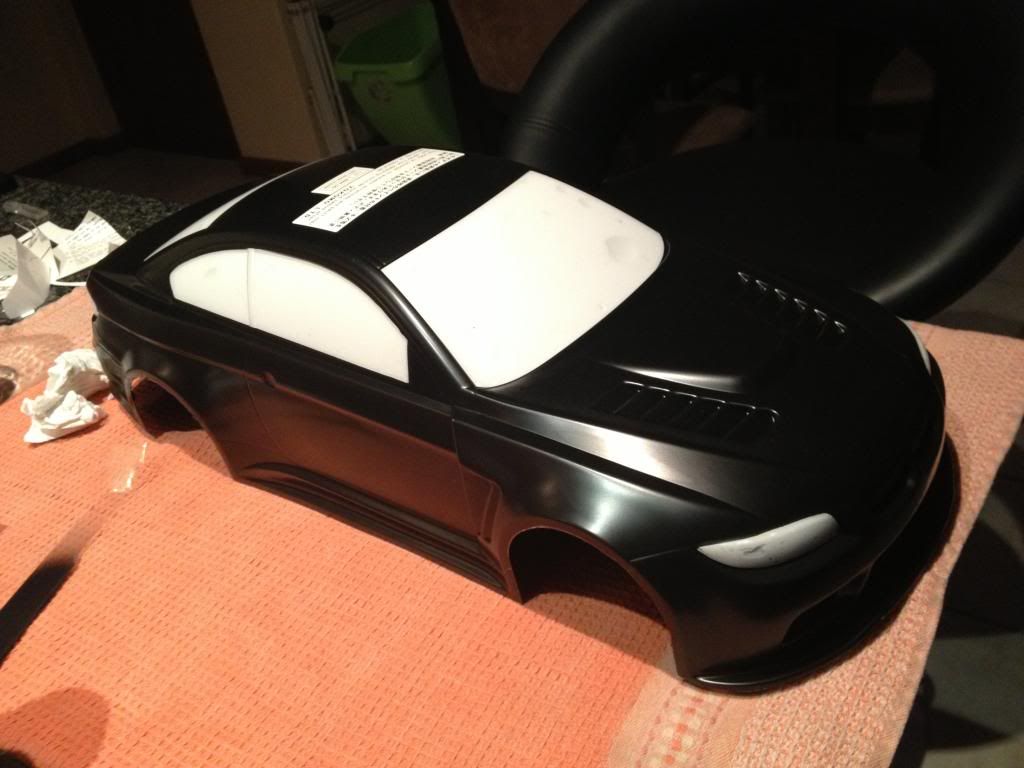 So here you can see the difference between gloss and matt.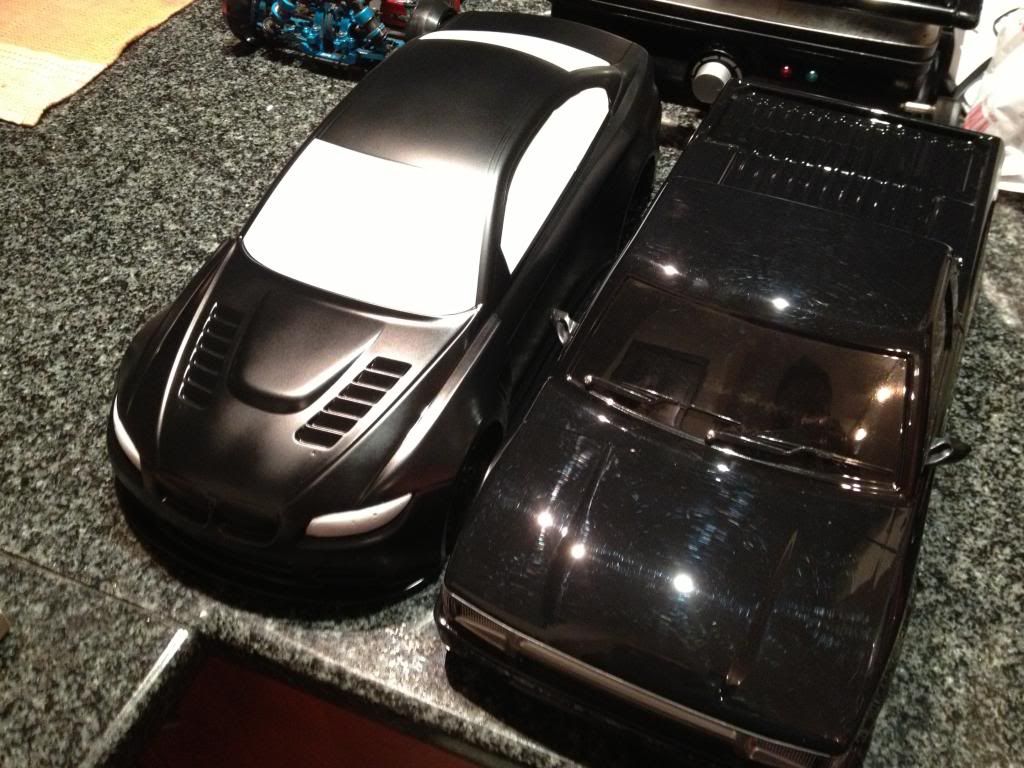 Had to take a picture in the sun this morning.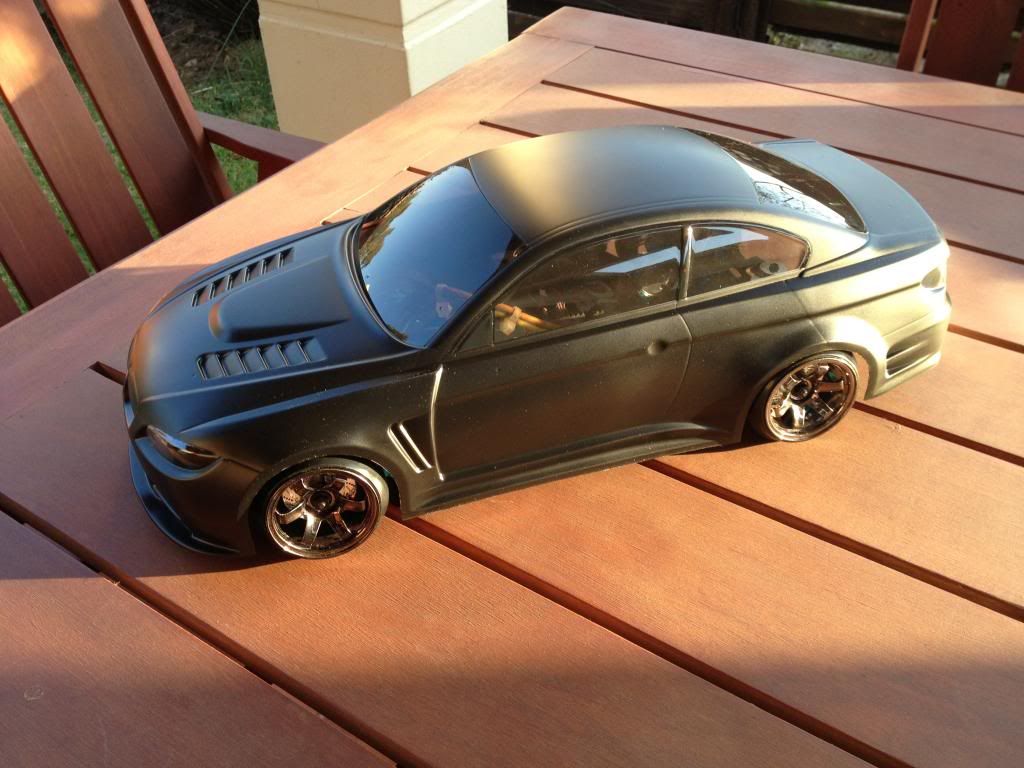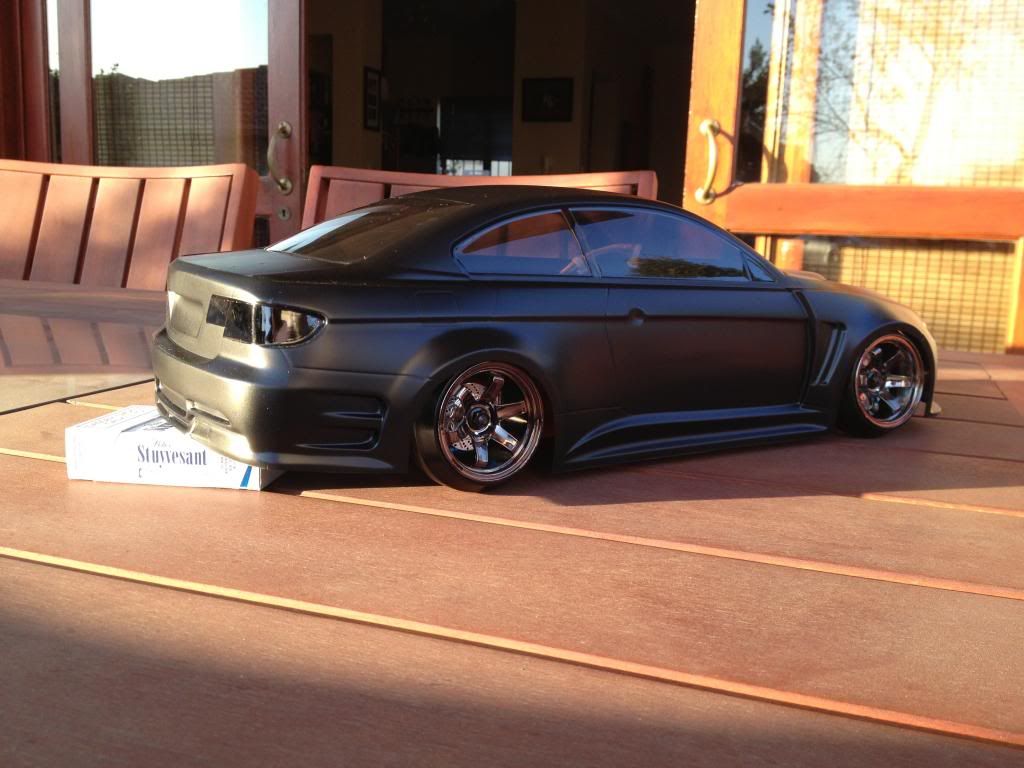 I need to do the stickers for the lights, add a few accessories (mirrors) and fit the body. I'm going for the ghost post setup again.