Make: Tamiya
Model: TA-03f PRO
Date: 4.2.10
Track surface: Ashphalt
Tire: HDPE pipe, home made
Motor & ESC: Yeah Racing 12t brushless
Front
Camber: 5 deg
Toe: Toe in unknown amount
Kick up: Factory
Caster hubs: Unknown, alloy replacement
Ride height: 4mm
Springs: TRF yellow (hard)
Bumper weight: None
Trailing Steering Block: None
Sway-Bar: Factory Pro spec
Shock Oil: Automatic Transmission fluid
Other: TRF shocks. Ball Diff with one preload washer removed.
Stoppers on steering arms ground away for more steering angle.
Chassis has little to no ackerman effect from new so no mod required.
Rear
Camber: 3 deg
Toe: Factory
Kick up: Factory
Ride height: 4mm
Springs: Red Tamiya (soft)
Sway-Bar: None
Shock Oil: Automatic Transmission Fluid
Other:TRF shocks. Locked gear diff.
Drive Train
Gearing:
Front: Pro white gearset. 20 tooth drive belt pulley
Center: N/A
Rear:Black low spec gear set. 10 tooth drive belt pulley
Spar:Pro
Pinion:20tooth .4mm
Other 1:2 or 100 percent rear overdrive.
I find this set up works very well on the tennis courts we usually run on.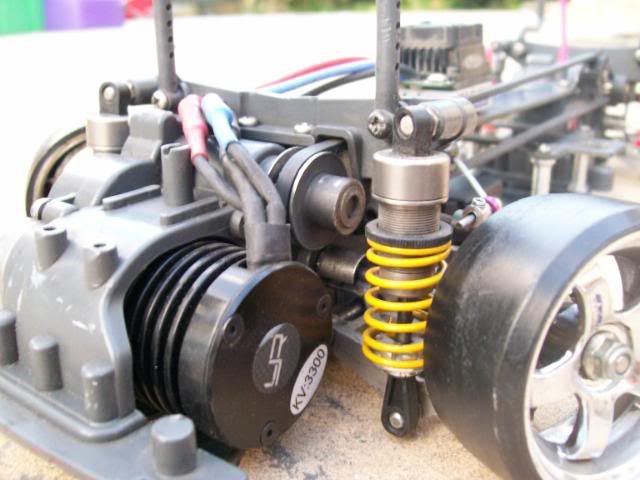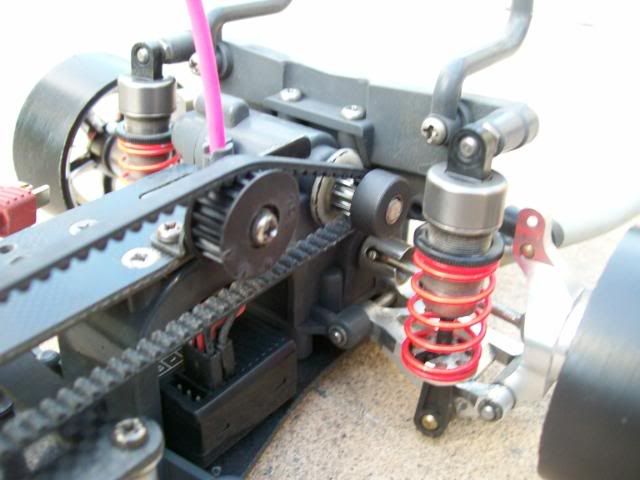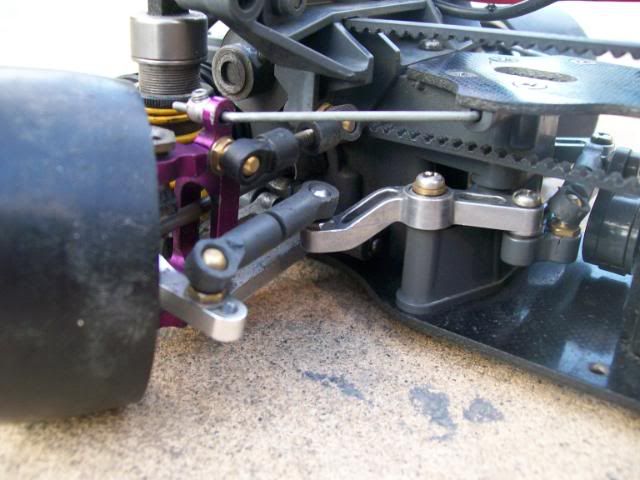 Thanks for looking