Make: Yokomo
Model: SSG
Date: Mars 13 2010
Track surface: Wooden floor, carpet
Tire: HPI-T
Motor & ESC: ECPower sensored 5.5T
Front
Camber: 6
Toe: 0
Kick up: 0
Caster hubs: Original?
Ride height: 7mm
Springs: Soft
Bumper weight: 0
Trailing Steering Block: 0
Sway-Bar: None
Shock Oil: 20W
Other: Going to trim the c-hubs for more steering angle
Rear
Camber: 0
Toe: +1
Kick up: 0
Ride height: 6mm
Springs: super soft
Sway-Bar: none
Shock Oil: 20W
Other:
Drive Train
Gearing: Yokomo 2.0 cs diff
Front: One-way
Center: Alu shaft
Rear: Spool
Spur: 77T
Pinion: 22T
Other:
Pics before any CS mods: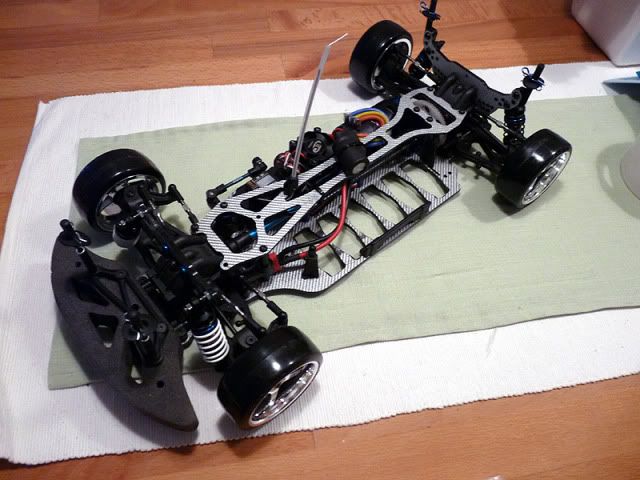 My babys! (Black one is my 50/50 drifter)
Threw on a old Rx-7sc body: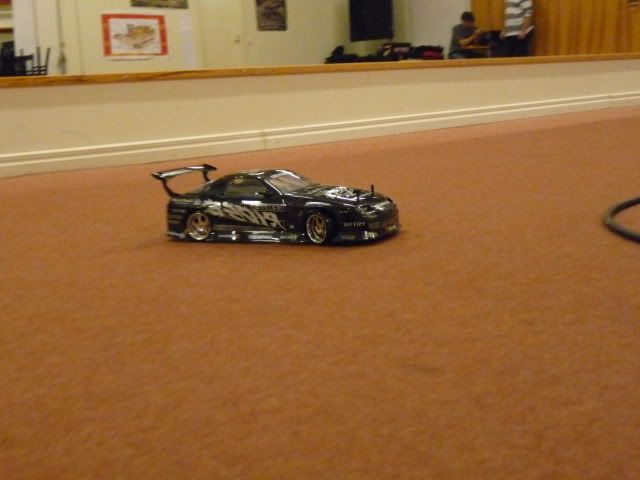 Have only tryed it two times yet, and without the added 6degrees camber in the front. Gonne try it again on monday and see how it goes with the added camber
Also going to modify the c-hubs for more angle and change out the servo that came with the chassie (a futaba 3003 = slooow and sluggish) to a quicker and stronger one
Videoclip of my first time trying the chassie with cs 2.0 the other day:
viewtopic.php?f=24&t=306
Don't see anyone else here with a SSG so don't have any good ideas on modifying the stearing linkage since most of the upgrades avalible are for the cgm (plastic) or LCG yokomos. So if you have any ideas or tips about that i would appreciate it alot
Any other tip aswell are very appreciated
Thanx!
/Peter aka Cityhunter