Make: Drift Stage D-Like
Model: Re-R
Date: July 18th 2010
Aug 1st 2010
Nov 6th 2010
Track surface: Polished concrete
Tire: New Yokomo 01R2 with New Yokomo 8mm off set wheels 
Motor & ESC: Yokomo RS Conbo 10.5
Battery; Yokomo 4000mah Stick Pack style Li-po
Front
Camber:-7
Toe: 0
Kick up: None
Caster Setup: 7 deg
Ride height: 5mm
Springs: Yokomo Titan Super Soft
Yokomo Titan Spring Medium
Bumper weight: 0
Trailing Steering Block: Stock 0
Sway-Bar: None
Shock Oil: Yokomo #250
Other:
Rear
Camber: -2
Toe: in 2 toe bar
2 deg, 3 deg tow bar and 1 deg Hub set in opposite Right and Left
Kick up: 0
3mm front
Ride height: 8mm
Springs: Yokomo Titan Super Soft
Sway-Bar: None
Shock Oil: Yokomo #250
Other:
Drive Train
Gearing: Front D-Like Aluminum Pulley 40x15 Rear D-Like Aluminum Pulley 32x20 Overdrive ratio 1.67
Front: One-Way
Center: Solid
Rear: Solid
Spar: 48pt 93t.
Pinion: 23t
Other: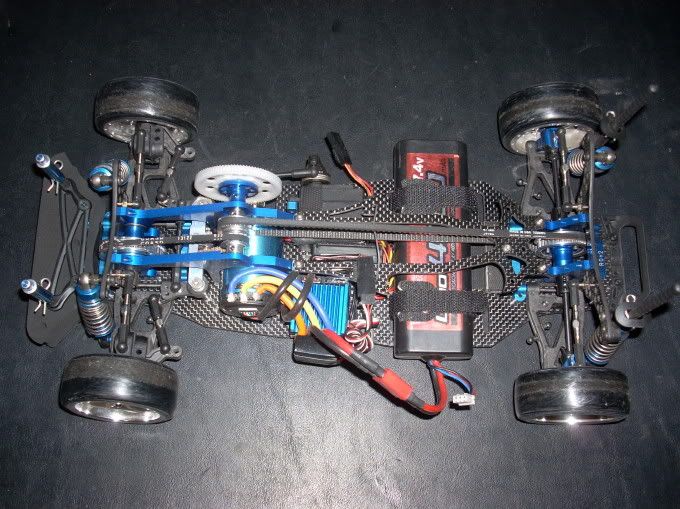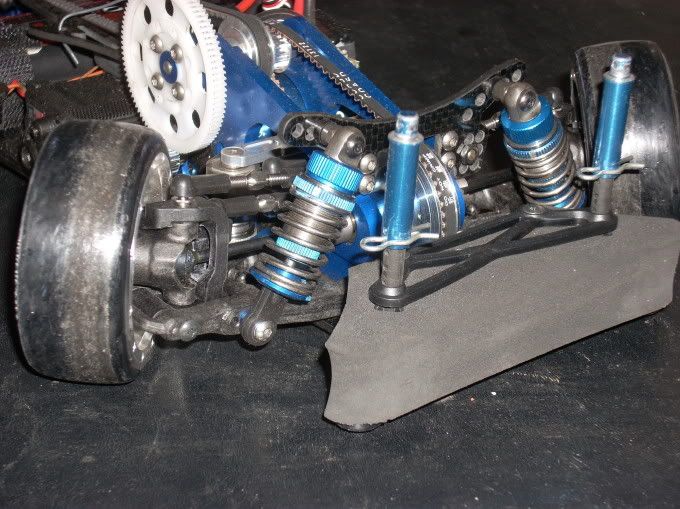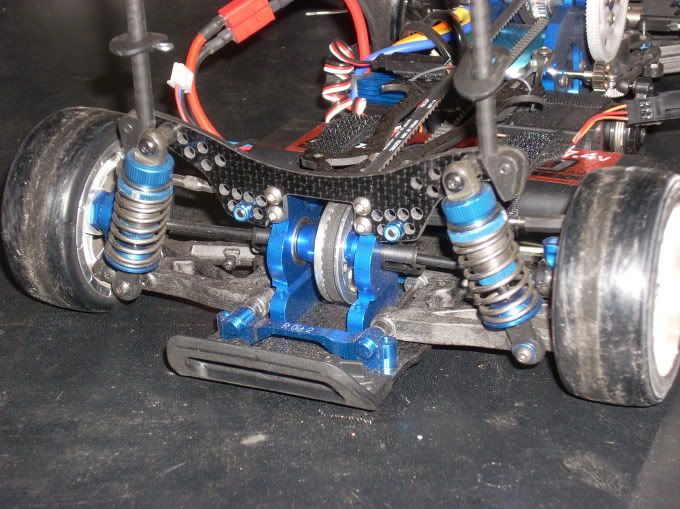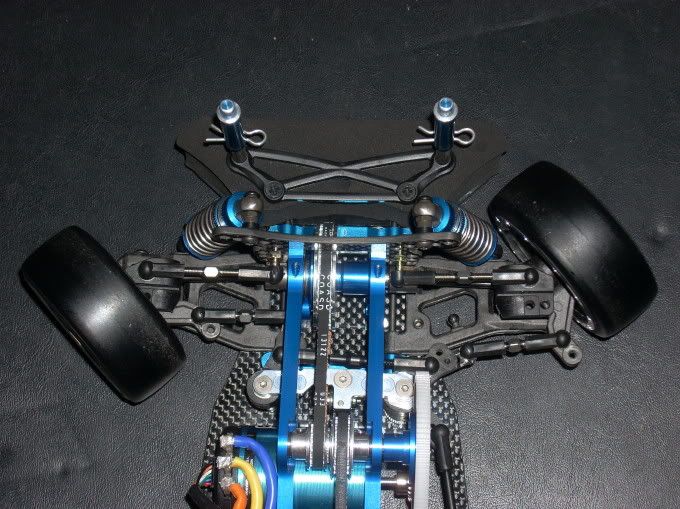 I tested at Arai last week end. so nice smooth run and drive easy. I need more fin tuning.
I feel like a my best CS chassis now.
How to Build
viewtopic.php?f=6&t=734