manual says there's 4 spurs in the kit:- 105, 112, 120, 128 @ 04mod
kit pinion is 38
there's only max 4mm in motormount screw slots to move front/back, be less in perpendicular to spur
diff pulleys are 37, the other 4 small pulleys are all 18
the 1st small pulley (driving front diff) CANNOT GO BIGGER as it'll hit motor cave
but then you'd not need for a bigger pulley here anyways, only smaller = ok.
Also there is no tensioner here except for diff mounting cams.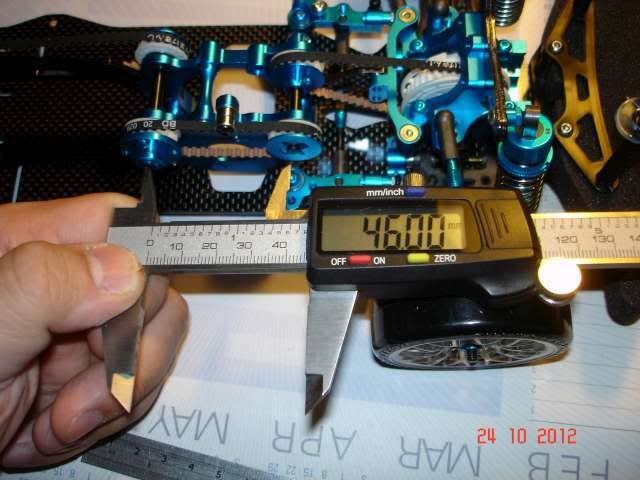 2nd & 3rd... no constraints afaik
layshafts are 46mm apart
Nothing in their way, spur/pinion in different plane
so you'd be really trying to make belt foul motor shaft.
Tensioner moves up/down maybe 1mm.
4th pulley can't go much bigger than +3mm radius (12.5 - 9mm) or you'll hit the CF backbone.
Rear tensioner moves up/down maybe 2mm & also diff mount cams.