Well here's mine guys with a few good tips.
1st. See how I change the 3rd belt rack a little bit by using a 1mm spacer. It gets rid of the nasty flex folks where complaining about.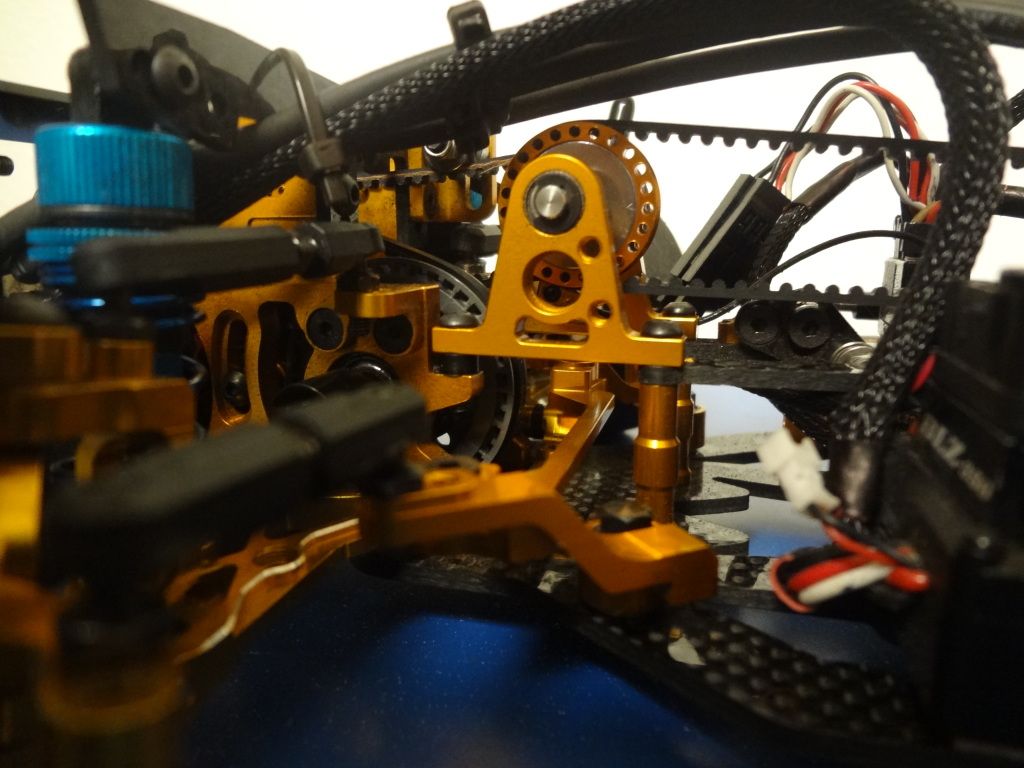 Another shot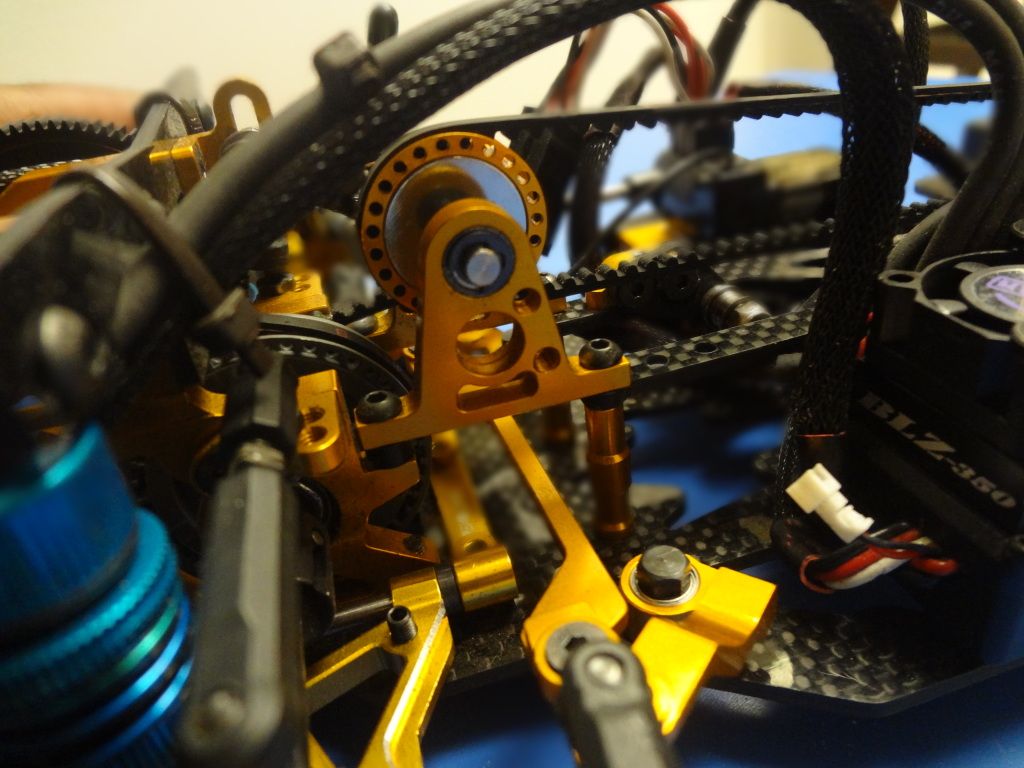 2nd
I alos noticed that fitting bodies was kinda of hard... So I had a buddy cut the arm 1mm to accommodate that front bumper with sponge.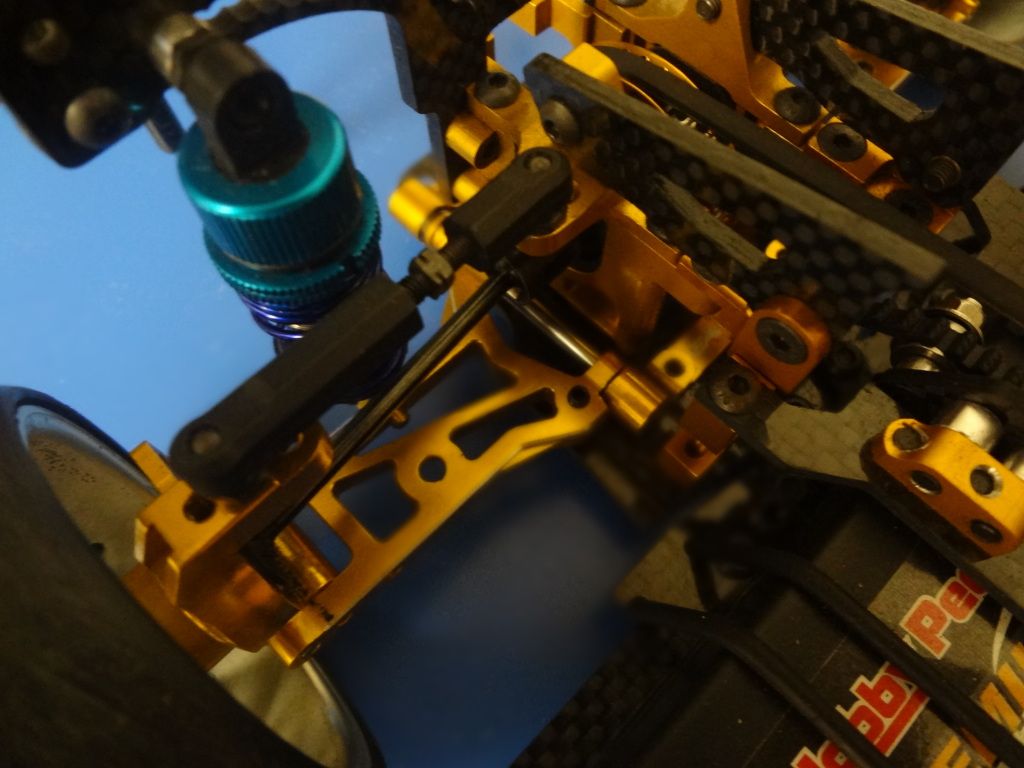 3rd
Here's the final product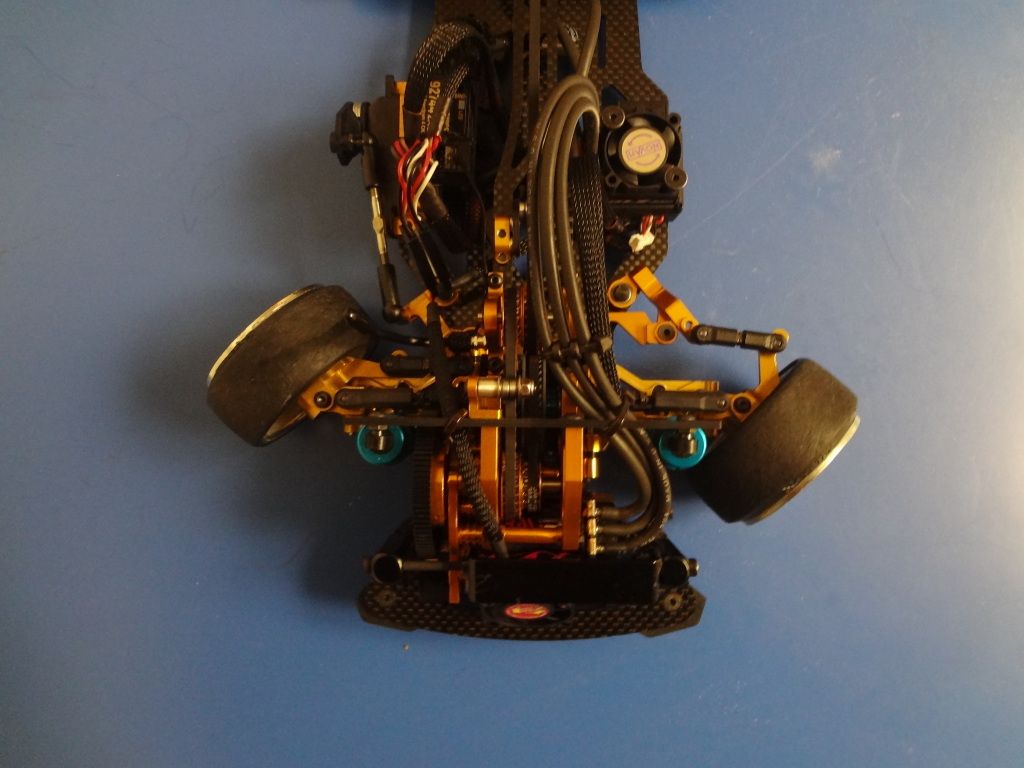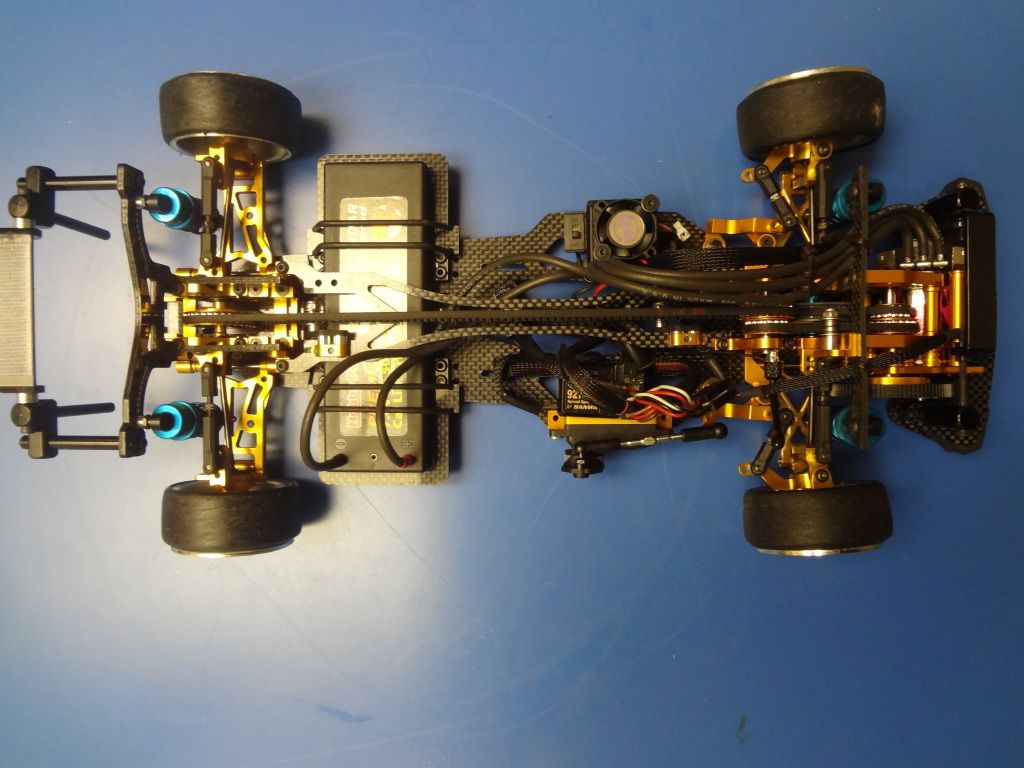 I like it so far. I can't wait to get some kazama in the rig....