Yep, it's getting another makeover/transformation
Used my Rockstar Tamiya RX7 FD3s and an HPI RX8 190mm front. Rear widefenders are from my first Tamiya RX7 FD3s.
Some pic's so far: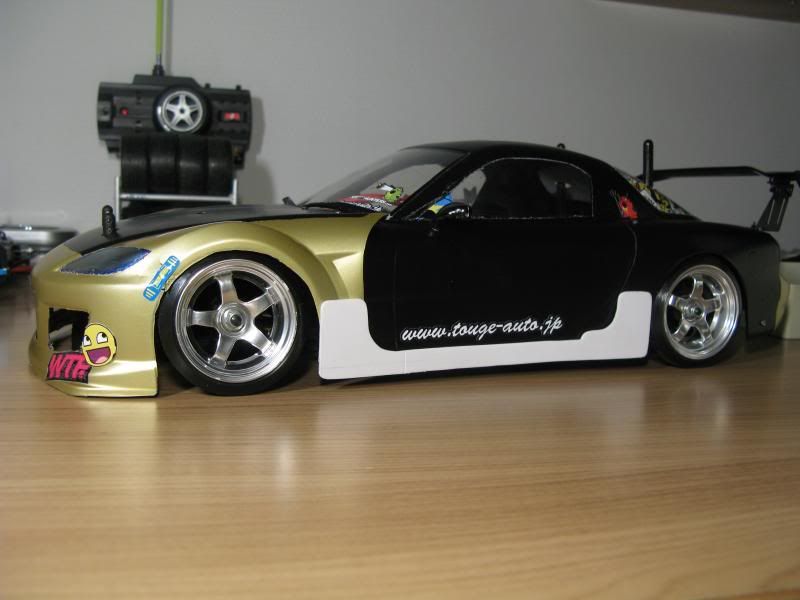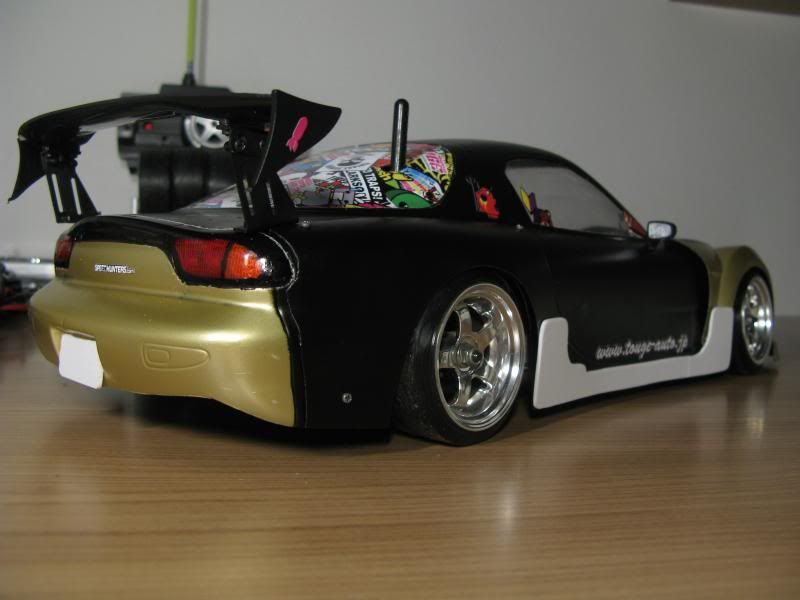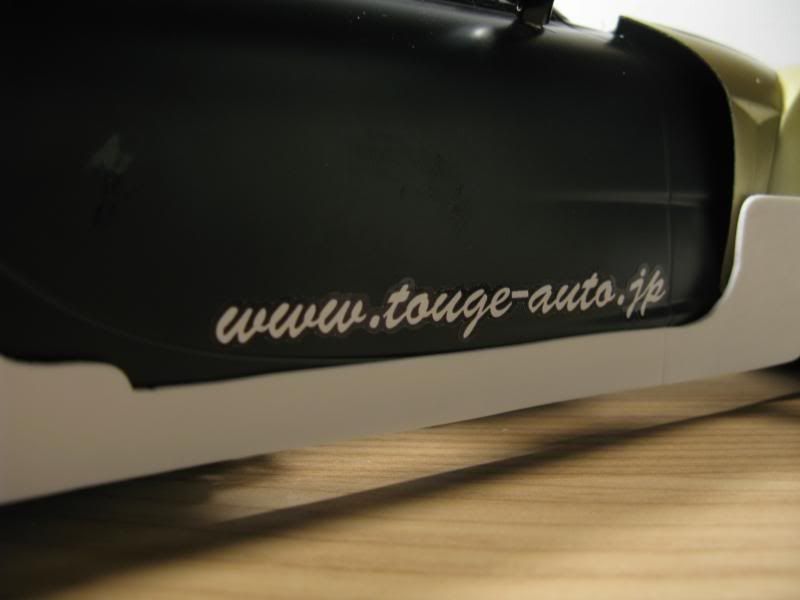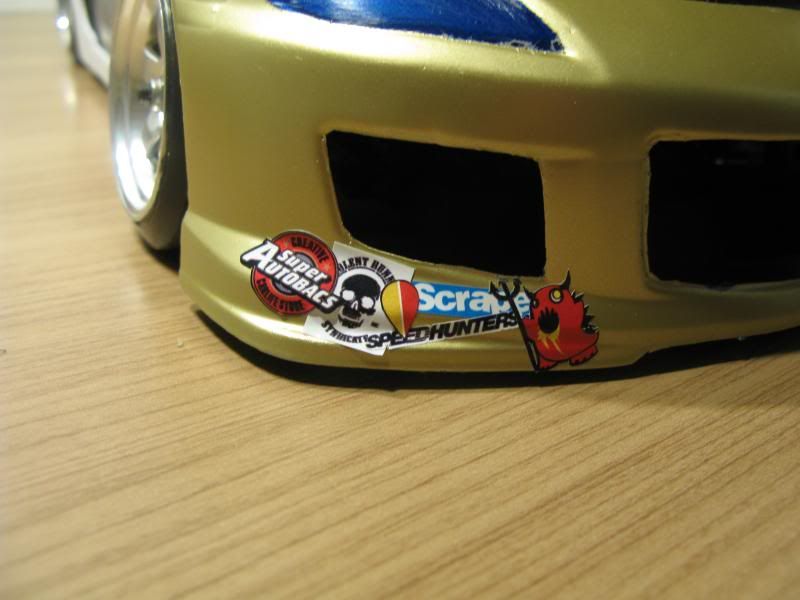 Used cheap spray can paint from the Action, stuff works perfectly on shells and only costs €2,-! Stickers were ordered at Touge Speed Shop.
To do:
-Paint sideskirts
-Place home made Rockstar Energy Drink decals
-Clear headlights and get buckets
-Do sunroof
-mesh behind the front bumper
-V-mount intercooler setup
-Add some more decals
It is not perfect, but this shell has been beaten up for 2 years or so, so it's good as it is
Hate it or love it, but i thinks it's awesome!