After about a year long hiatus, I started putting together my SJ ota kit and started working on a new shell. I have not worked on anything since my last haruguchi fc and I had this tamiya body just sitting so im like what the hell since I now have some free time on my hands. Of course I chose to go down a road less traveled and wanted to build something like a rat rod and figured Id give it a try.
Anyways,I used a combination of tamiya paint that I put into a cap for the light brown the mixed in some oil based black and brown for the deeper tone. I also picked up Aim Products weathering powder kit that I will be applying when I paint the outside of the shell before I start sanding the exterior. Not sure if I am going to adhere it using alcohol then clear coating over it or imbed it into the multiple paints that I will be applying to the outside before I spray it from the top to make colors run. Or I might just use plastic weld. I will most likely get the best results with the plastic weld. Paint wise, Its going to be a combination of the worst colors these beetles ever came in. Also its going to be a ragtop with a folded back lining made out of old jean patches. The same material I used on top of the custom styrene cover deck on my s15 Varietta seen here.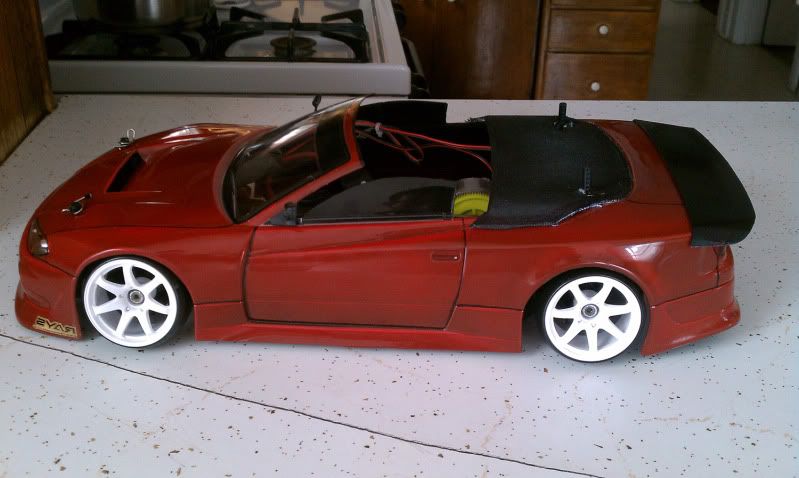 Ive been looking at nothing but rusted slammed beetles for the past 3 hours and seeing where they are most prone to rust. Apparently everywhere..
Just tonight's progress. As you can see I started out a little lighter but didn't get the detail I needed so I went with more brown and black. The inside is going to be silver (resembling bare metal), then some black. On the panels that are most prone to scratching while in use, the outside paint will scratch off and it will show the silver underneath for more a more realistic look. I use three different types of brushes. A fine point, then a medium, and then a wide for streaks.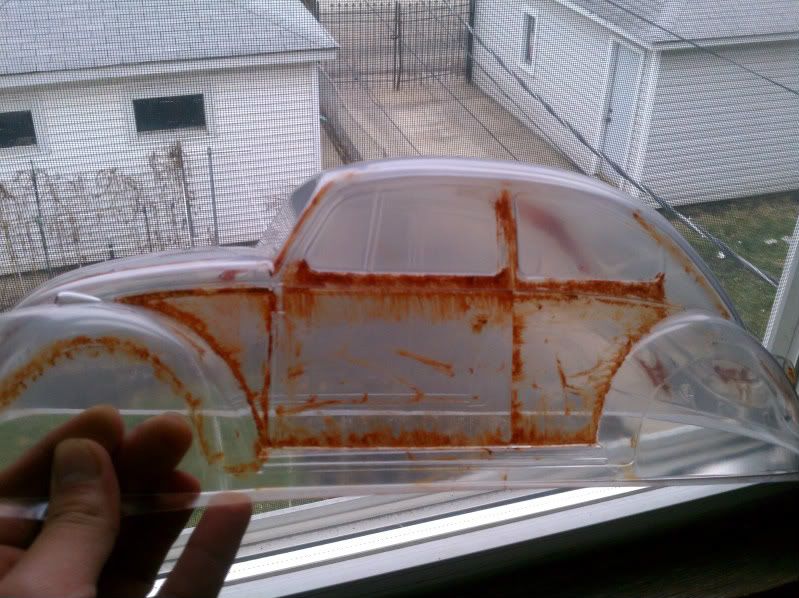 Then with about an hour or so of more work, came out looking worse (for the better)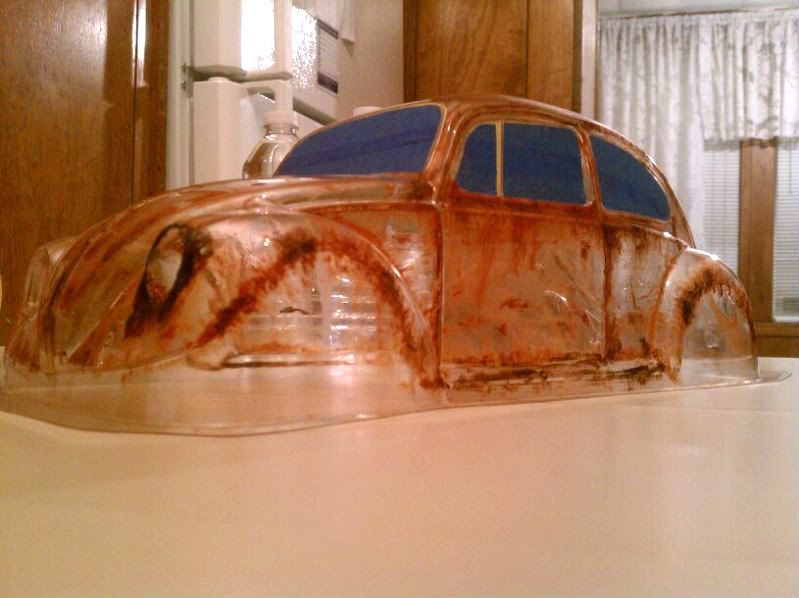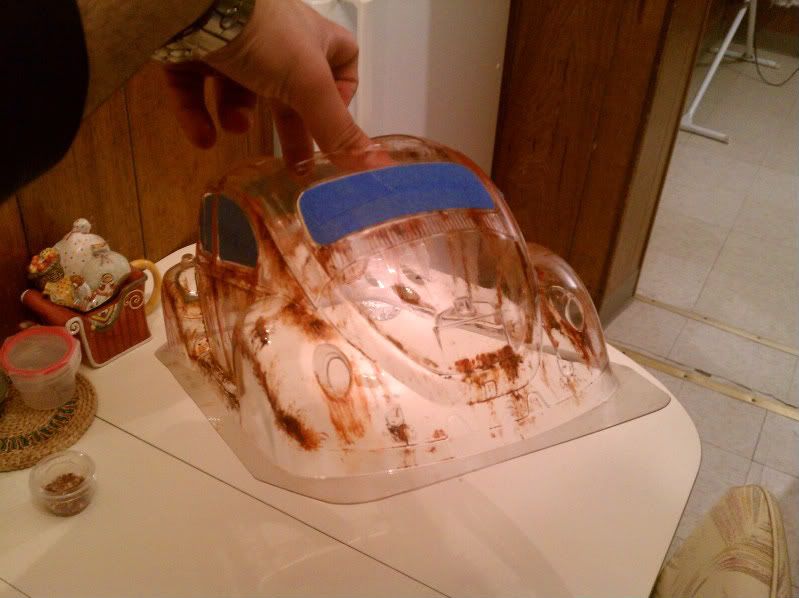 Better pics and progress tomorrow. Goodnight.