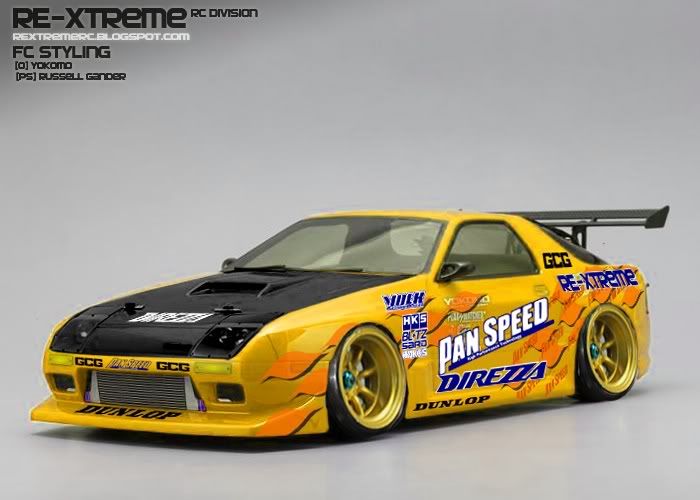 I seem to do things in twos recently. After the RWB porsches I'm back into my own stuff.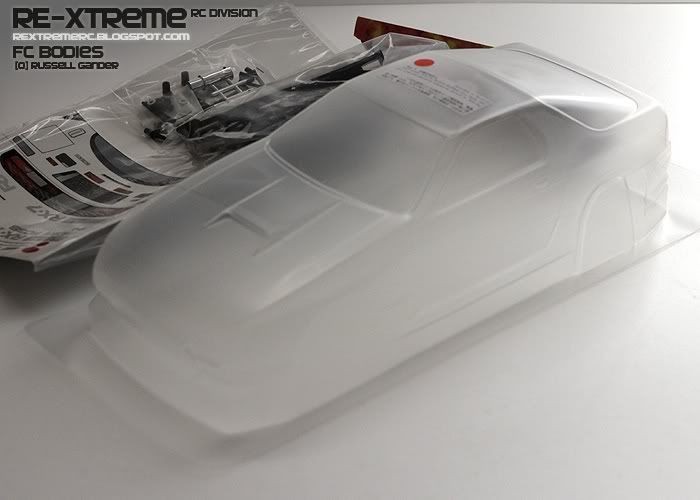 I decided to do an FC the other week. I went to the shop and picked up a Yokomo Street FC.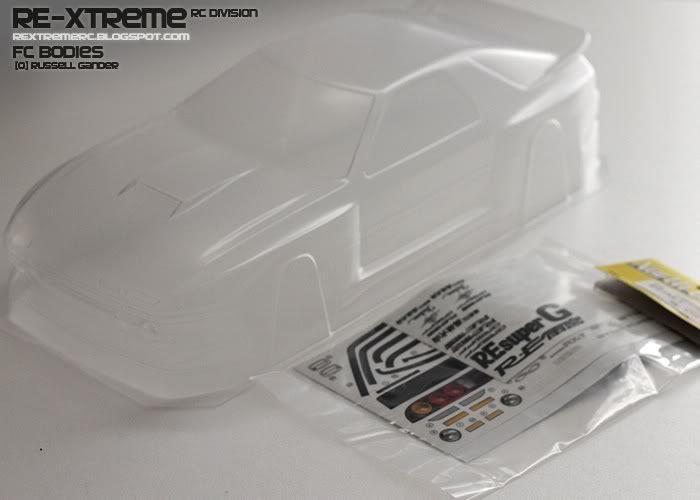 On my way back I stopped by a small store... CLOSING DOWN... $10 bodies. So I got a Northcraft FC also (and another Tamiya FD and AE86 stage D kit, but that's another story )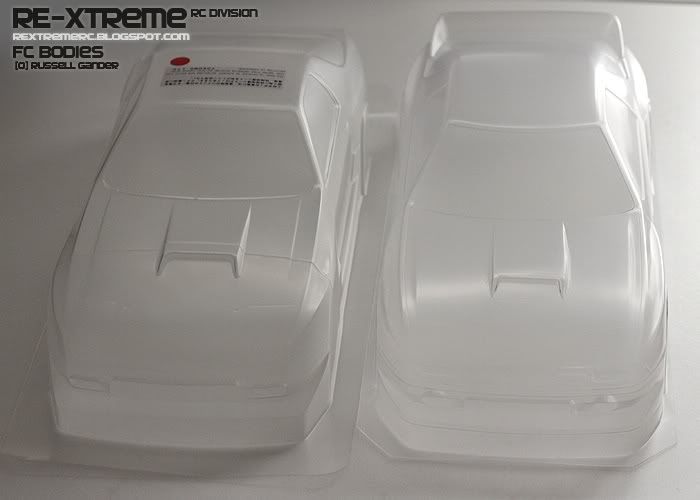 Any way I now have two FC3s to build so I've already hit the design phase.
One will be Pan Speed version. I'm a huge fan of Asamoto-san and I imagine him running a wicked FC like this
the other is undecided, The North Craft body is more street oriented, so it may get a single colour.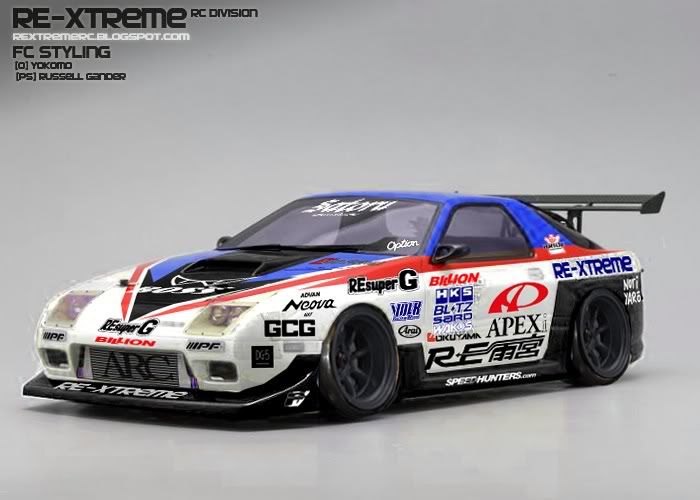 OR NOT