Hello Guys, I have been working on my newest body. Is a Pandora R33, here are the pics so far.
Body test and trim on the chassis.
Main color Metallic Red.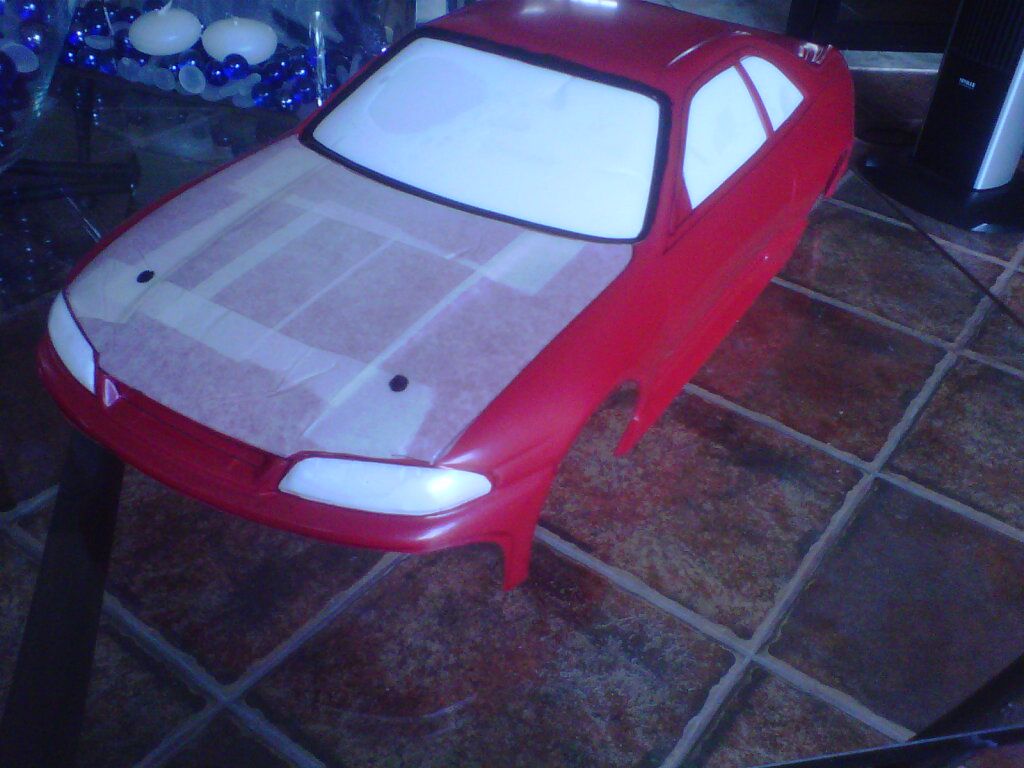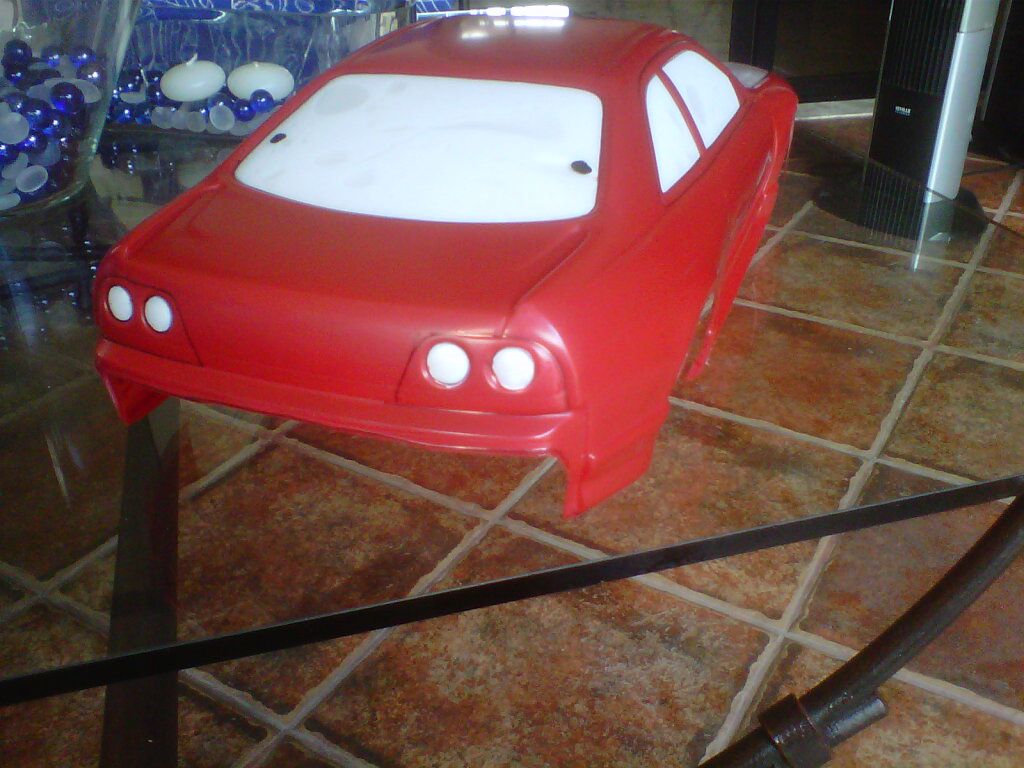 "Carbon Fiber" look hood.
Front View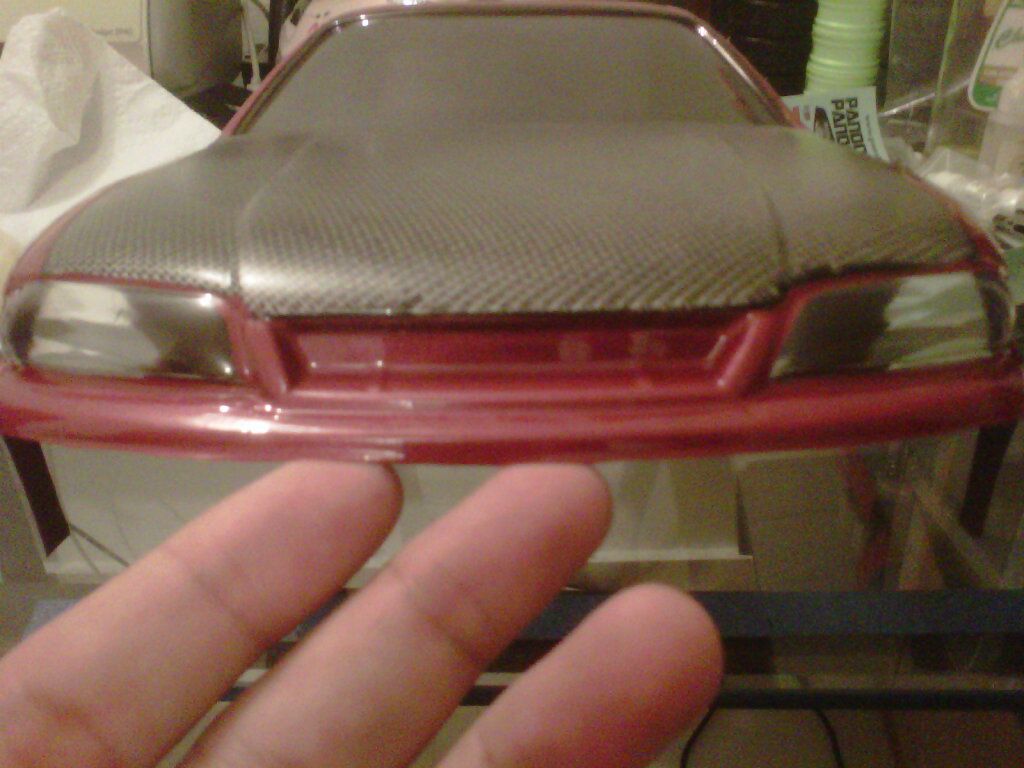 Front Bumper adjustment.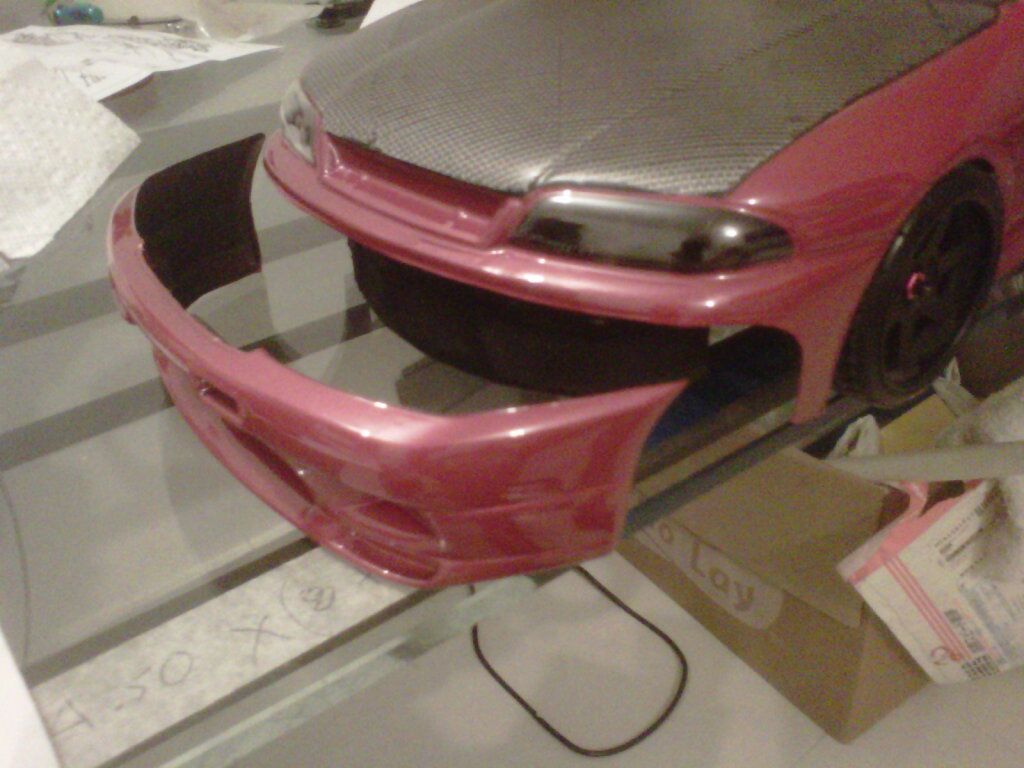 Some trimming on the bumper.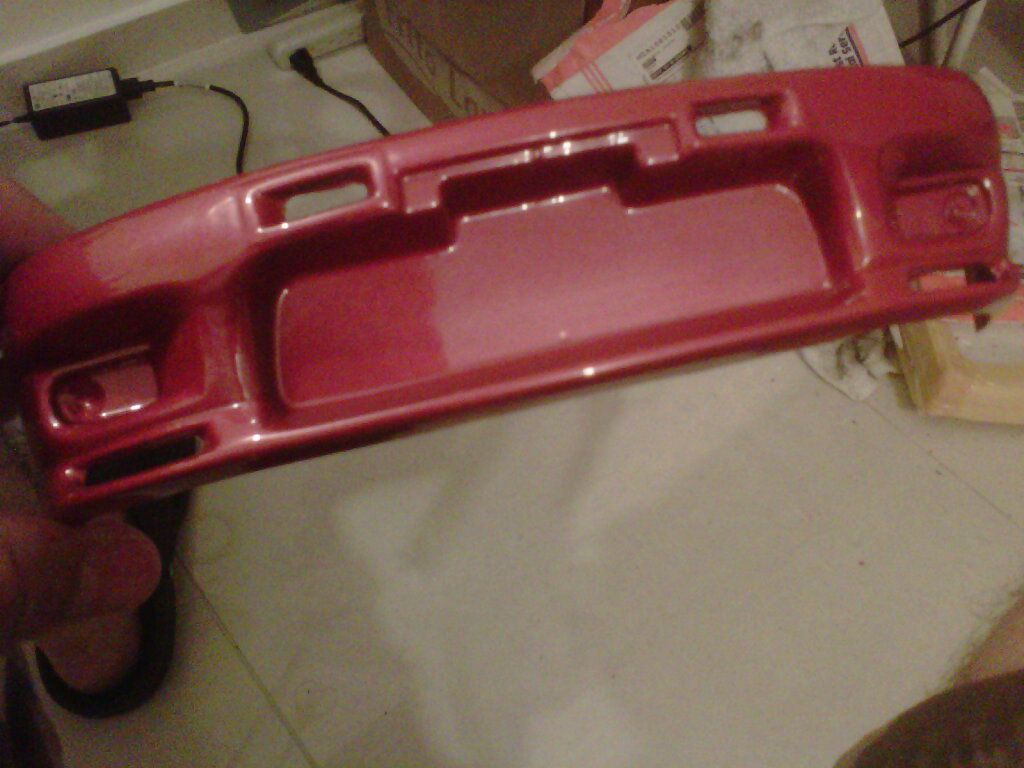 And this is a high quality pic of the progress so far. Major glueing ongoing righ now. More pics soon.