Making some 1/8 drift wheels.

1.Get a set of 1/8 buggy wheels
Getting the Right pipe
2. Get some 3" schedule 40 abs pipe, schedule 80 will work and have a better look but will be more difficult to do.
If you are going to buy some bring your rims and try a few the inside diameter of the pipe vary. You should be able to find some schedule 40 that will fit. if not don't fret there is the method that schedule 80 uses.
3. If you found some that fit great attach like 1/10 drift tires. If you got pipe that is smaller then basically what you will do is to heat the abs and stretch it over the rims. There are a couple of differnt methods of doing this. I used a toaster oven like 20$ at wally world set to 320 fahrenheit for like 7 minutes. The other option is a heat gun and heat it up i would not suggest this because it is too easy to heat one spot too much but it can be done. There is always the oven in your house but abs smells bad when heated. Not to mention the Mrs. will kill you.
4. The abs should be soft before attempting this and you should wear glove's or you will burn your self. Grab the abs out of the heating device and stretch over your rims. You want to press the abs into the rim rotating it as you go until it is no longer soft. Then do the next one while it cools all the way down.
Truing the wheels
5.If you have a lathe use it if and you should be able to get it from here. If not i have thought of another significantly cheaper method of truing wheels. So what you can do is mount the tires on any driven wheel. Turn on the car and peg the throttle if you have a spool. If you dont have a spool get/make one they make drifting easier anyways.. Then use a rasp or file to shape and true the tires. I found that a coarse rasp worked the best even on the lathe then finish with some rough grit sand paper like 80 or 60 grit. Abs melts at a low temperature so it tends to melt to tools i suggest using a wood file or rasp because it wont pack up.
You could use a drill but it would take longer than a car/truck would
Pictures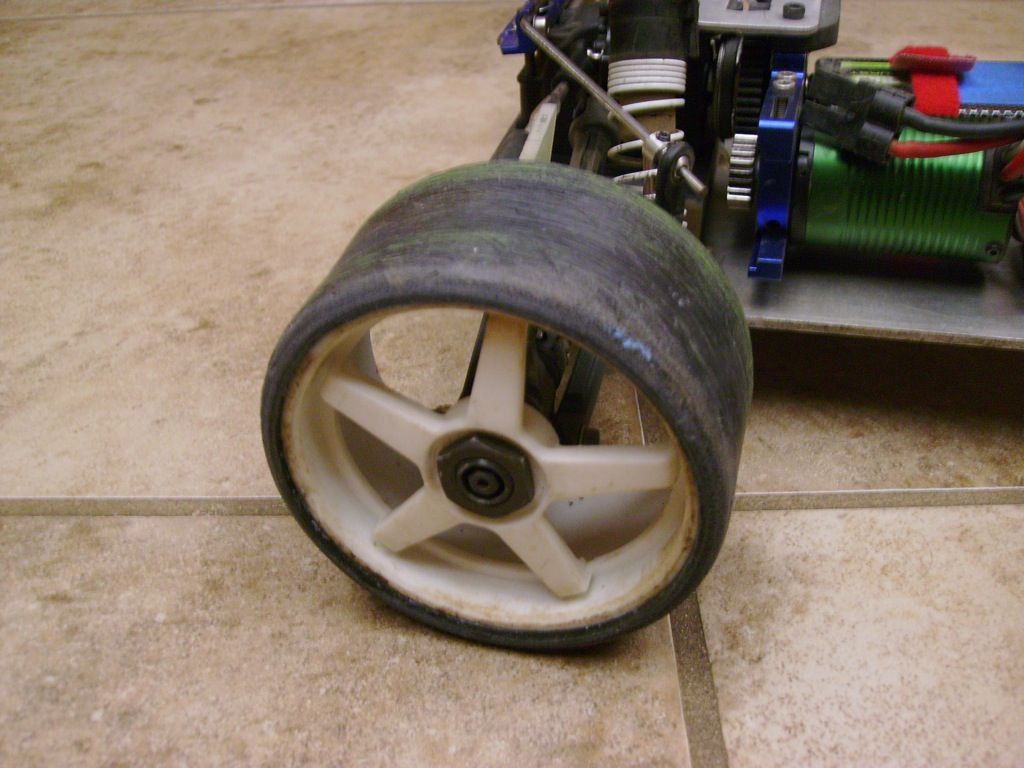 See how the sides have more wear this is because of the rims under neath having ribs eventually they will be flat when they wear.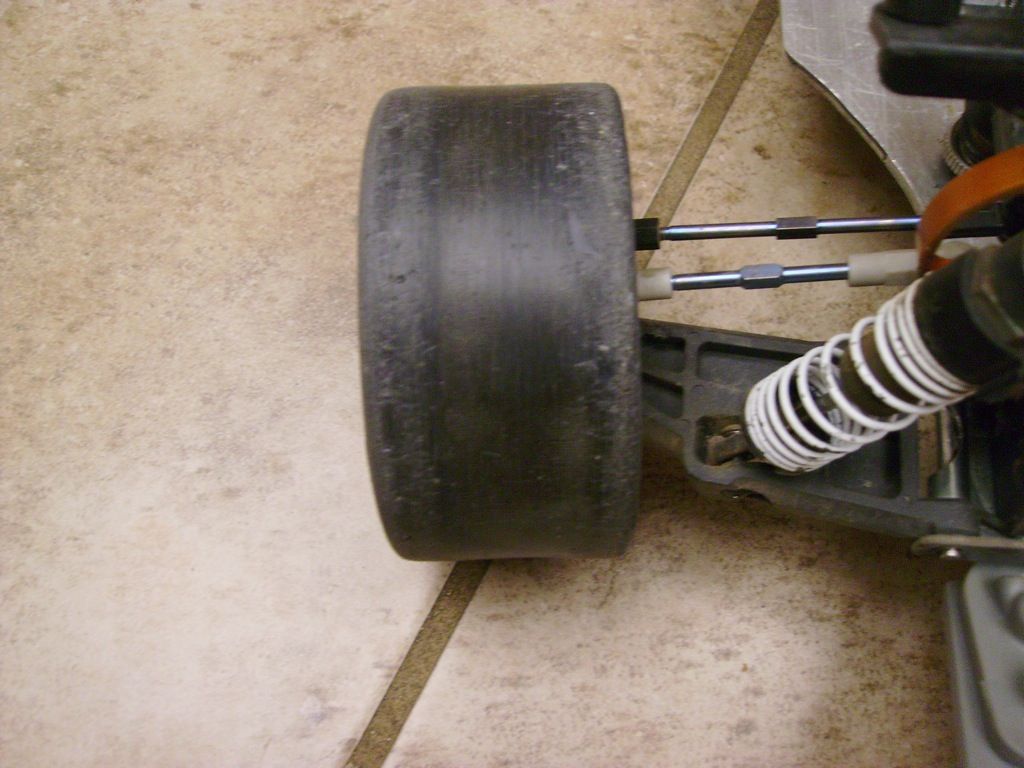 Chassis they were made for to try on its rwd.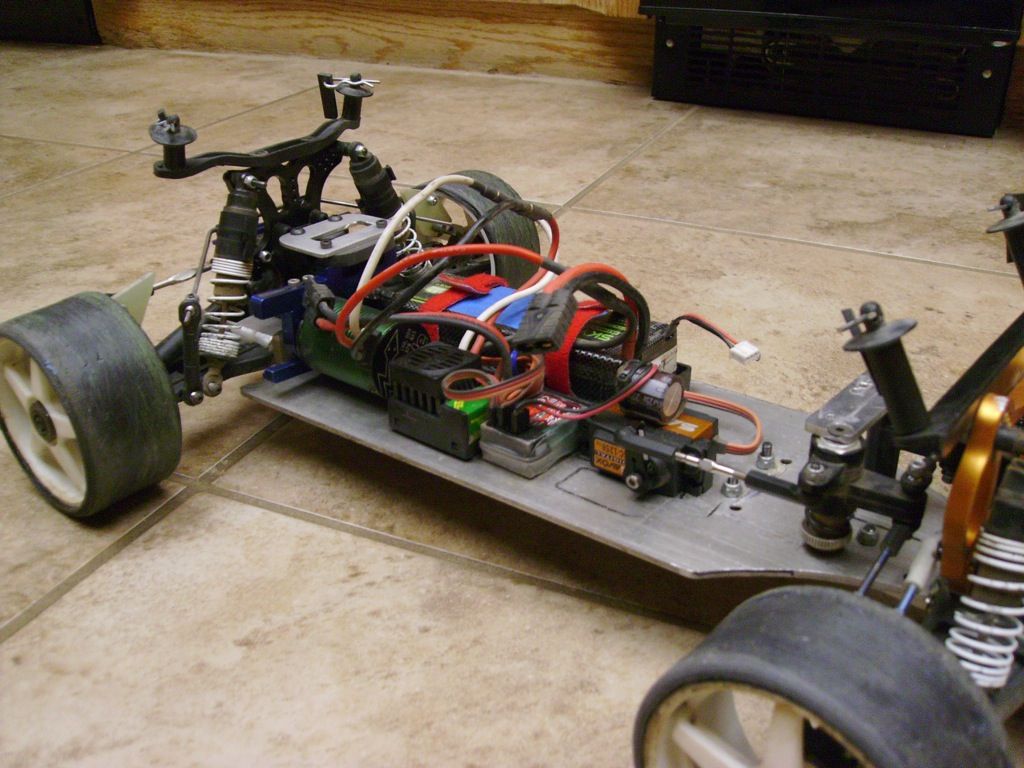 Gross wheel.. Its the odd one out the other set had one break so i needed one more and i only had a sc 17mm rim T_T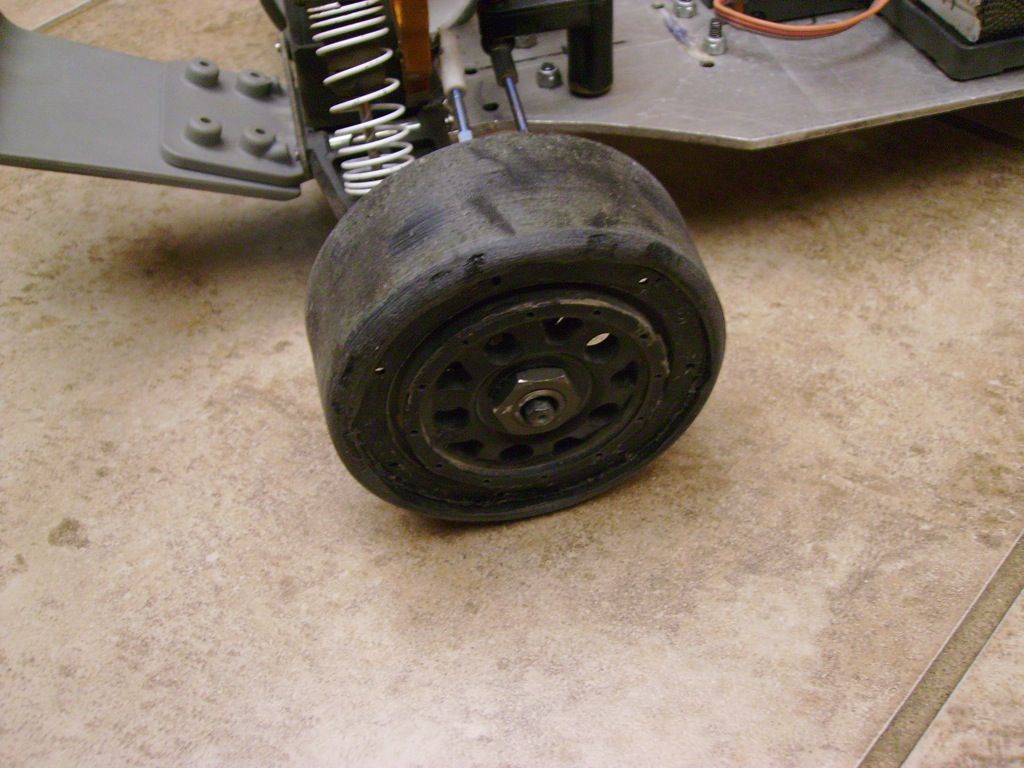 I haven't been able to try them out stupid rain
. I will post when i do.