MST? What is that you may say. Well MST short for Max Speed Technologies a company that opened it doors in 2010 in Taiwan. MST is making high quality parts and chassis, and I am honored to present you the MS-01D Pro Kit! Based off the MS-01D base model the Pro kit comes with Front One Way, Aluminum Shocks, Motor Mount & Bulkhead assembly, Servo Mounts, and Spur holder. As an added bonus it comes with Disc Brake Hex Hubs and Calipers along with CS pulleys to achieve 1.54, 1.67, and 1.82 ratios. For my first Hop Up parts I got Solid Rear Axle, Aluminum Steering Rack with added angle, Hard Compound tires.
Opening the box it reminded me of all the high end brands. The packaging is top notch. The manual is in both English and Chinese, and the pictures are clear and easy to understand. Plastic quality is nice and OEM grade, I don't know if they offer graphite option. The build took me 6 hours. I would like to eventually upgrade to the CF main chassis, along with the aluminum bulkheads. The MSRP is $359.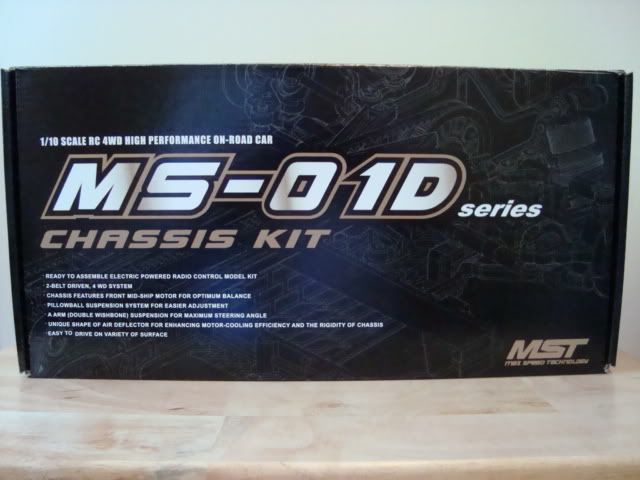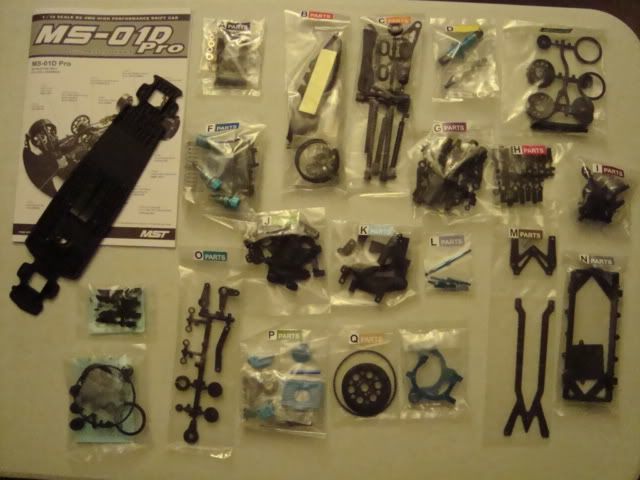 MS01D OEM wheels 3mm offset.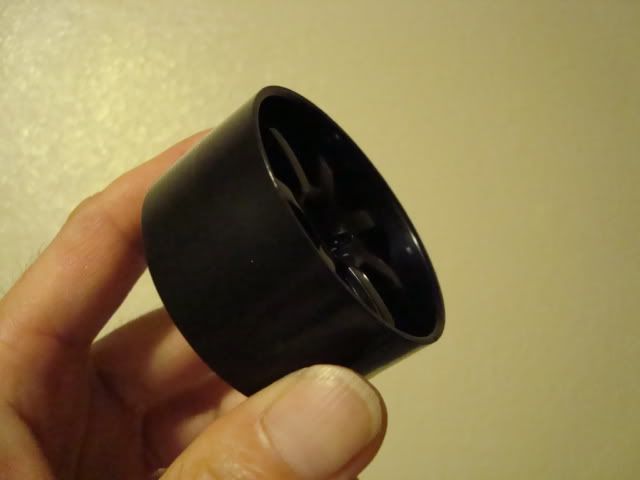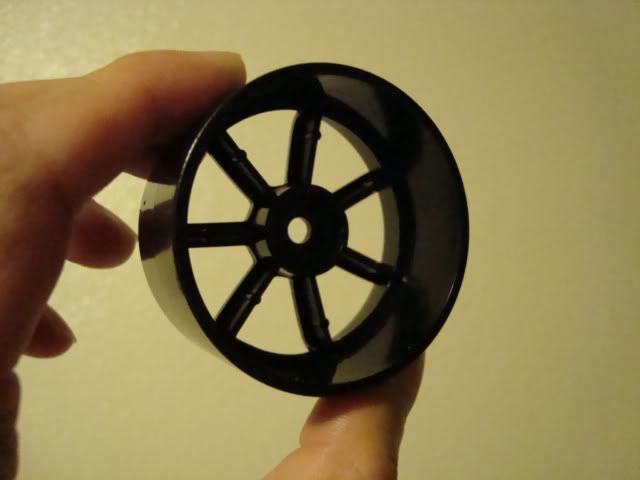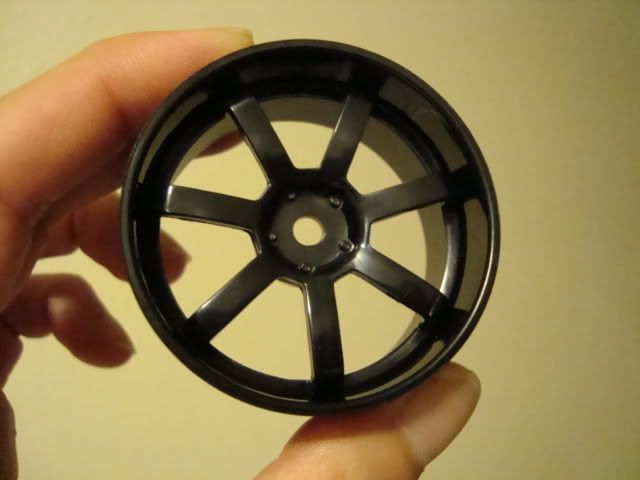 MST Hard compound tires 3 degree camber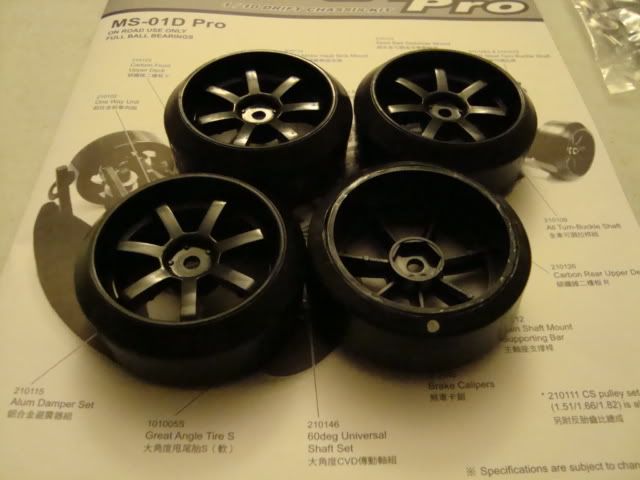 MST Medium compound tires 3 degree camber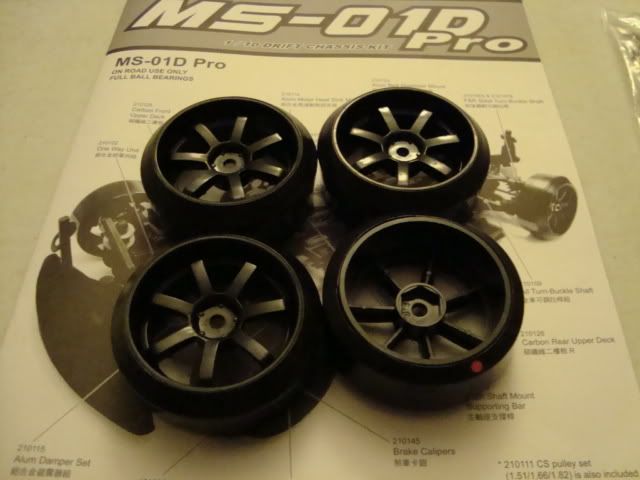 The Build!
It start with Bag A which includes all screws, but bag letters order does not stay in alphabetical order.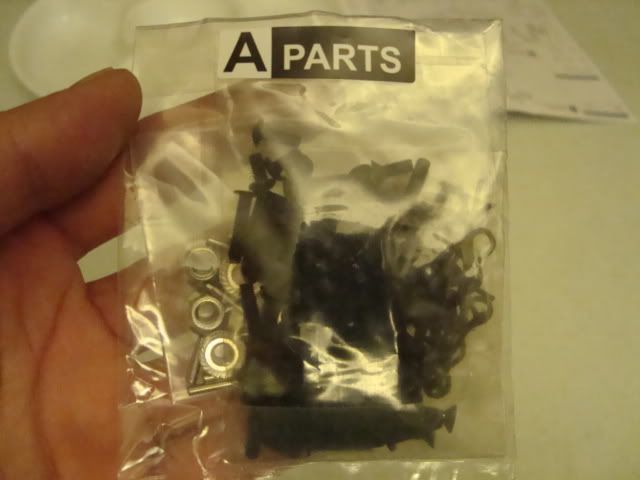 Bag J includes bulkheads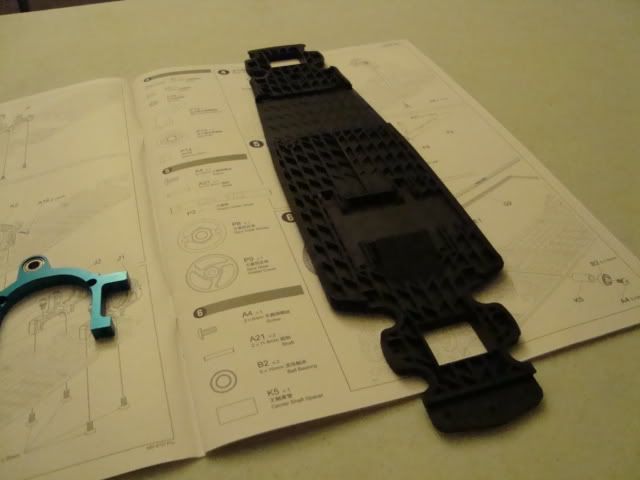 MS01D Pro stock bulkheads.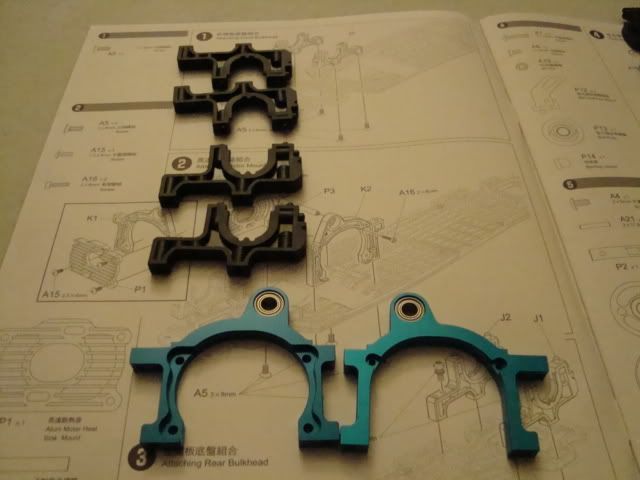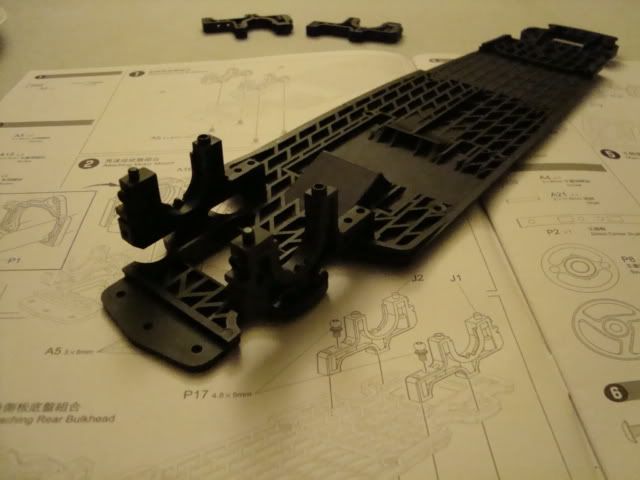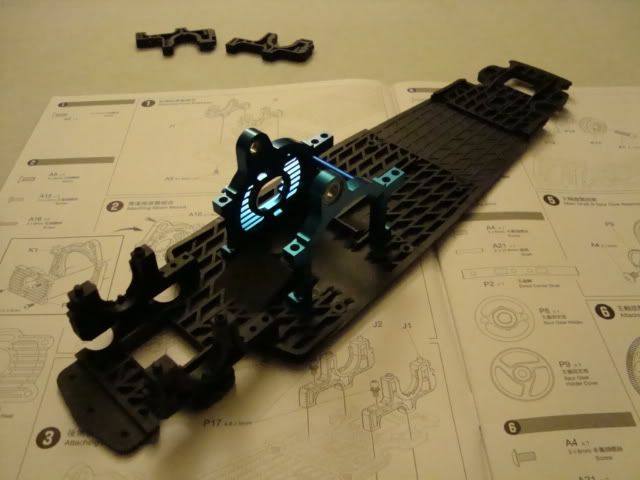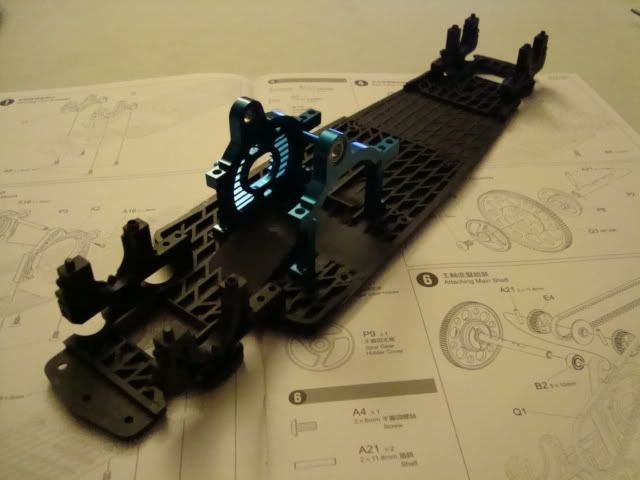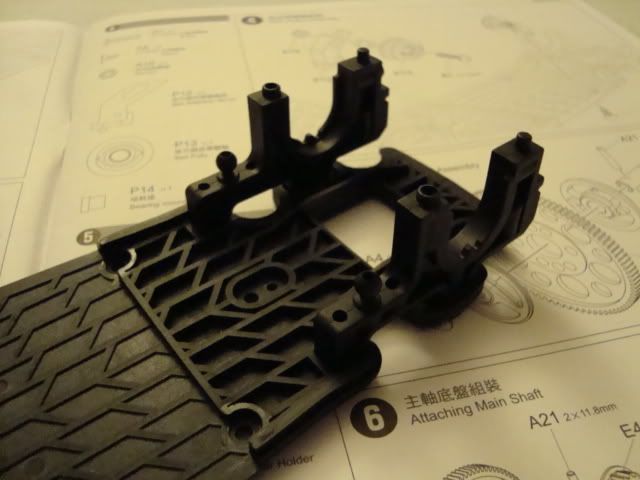 Bag P is rear belt tensioner pulley parts.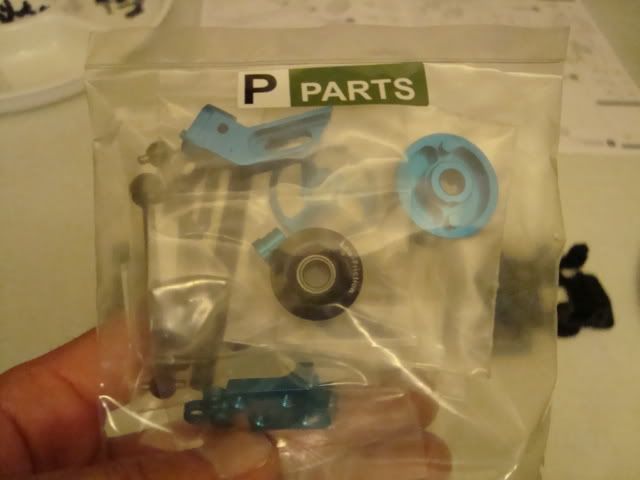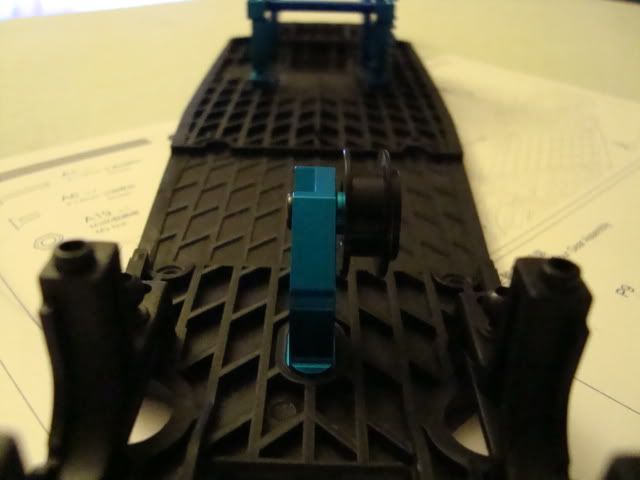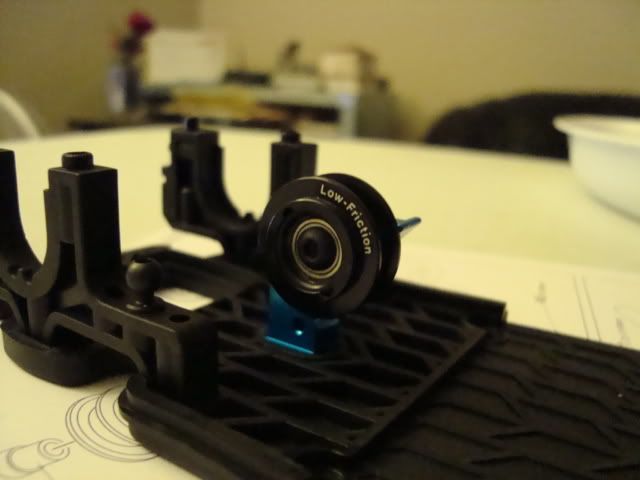 Bag Q includes spur gear and belts.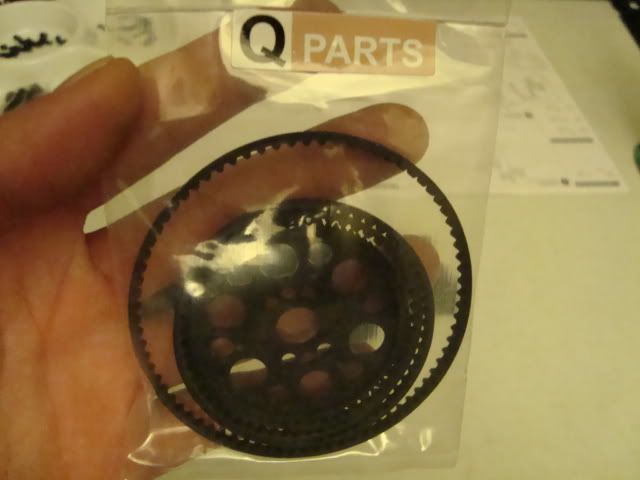 Spur gear mounted.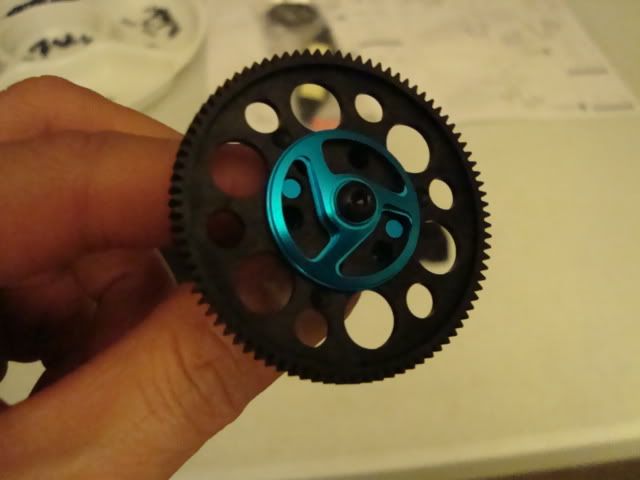 Bag B includes bumper, shock oil, and battery strap O-Rings.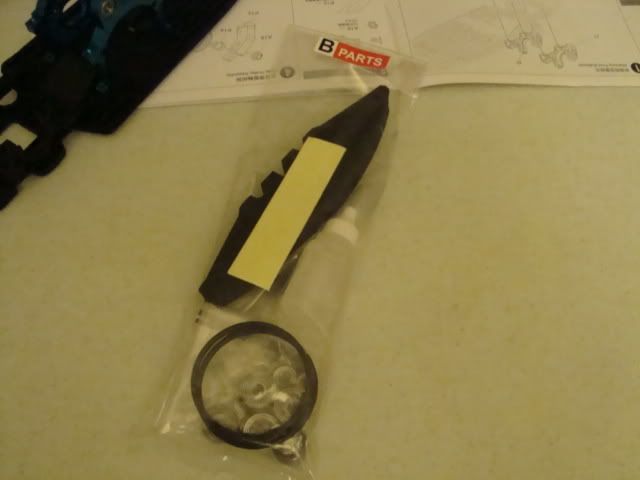 Bag E includes stock pulleys.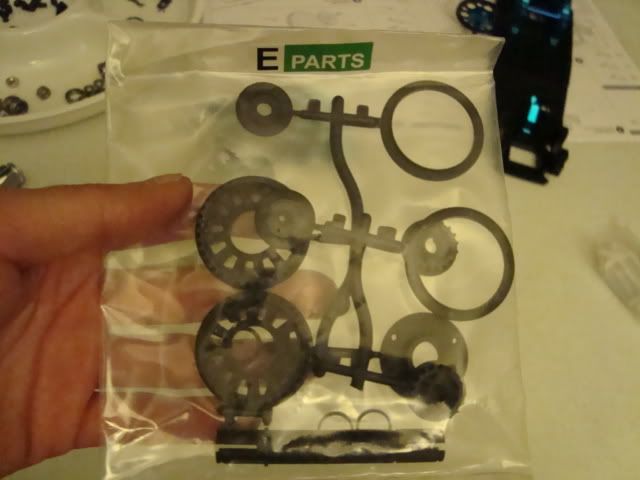 Counter Steer pulleys and front belt added bonus!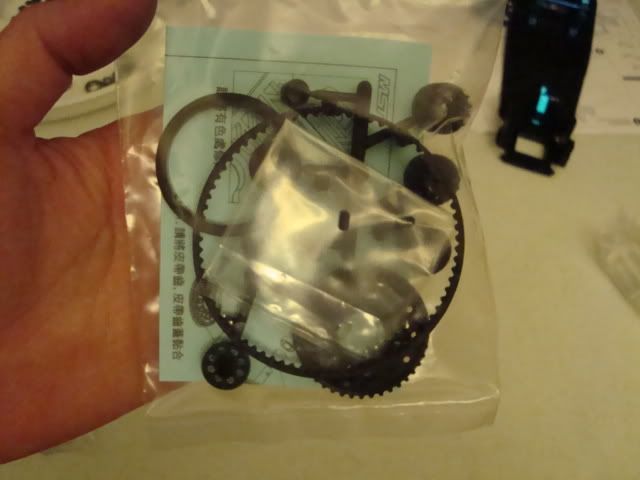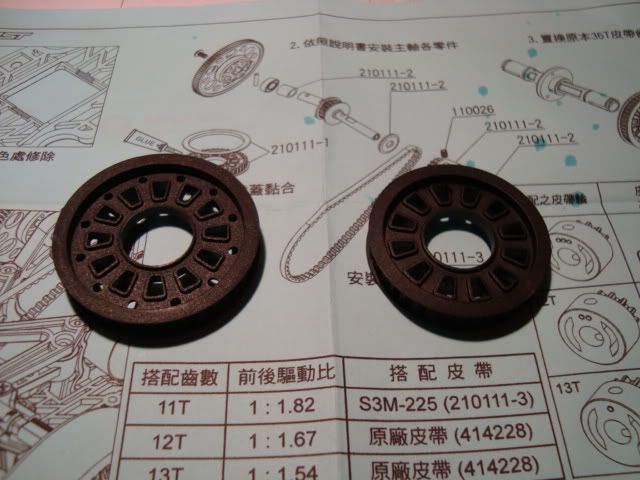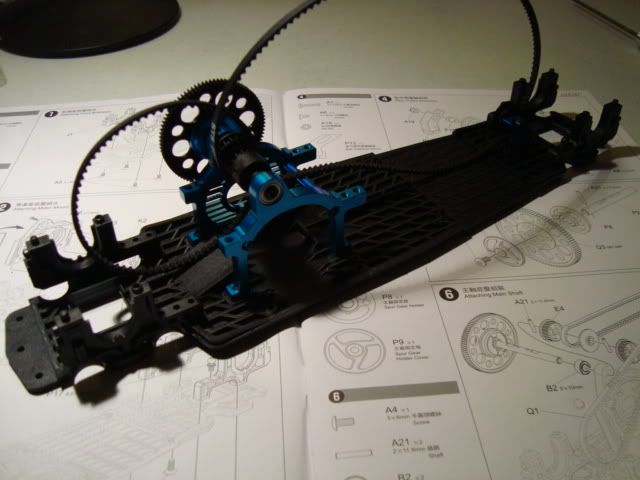 Bag D includes Front One Way assembly.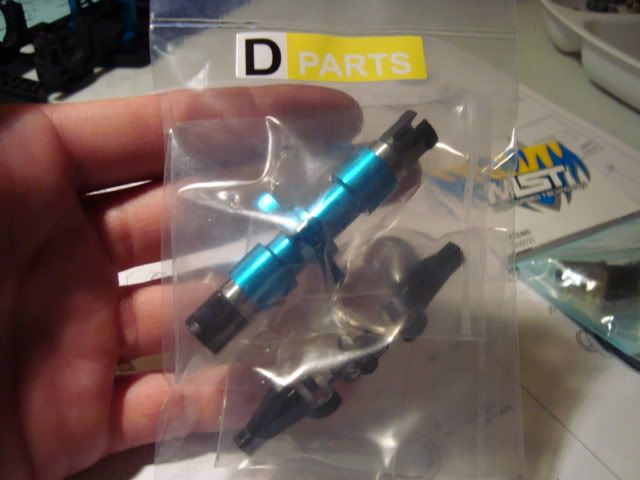 MST Hop Up part Solid Rear Axle 7075 Aluminum.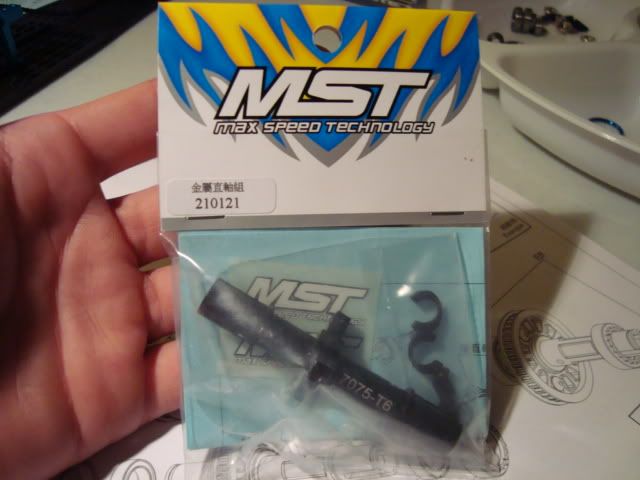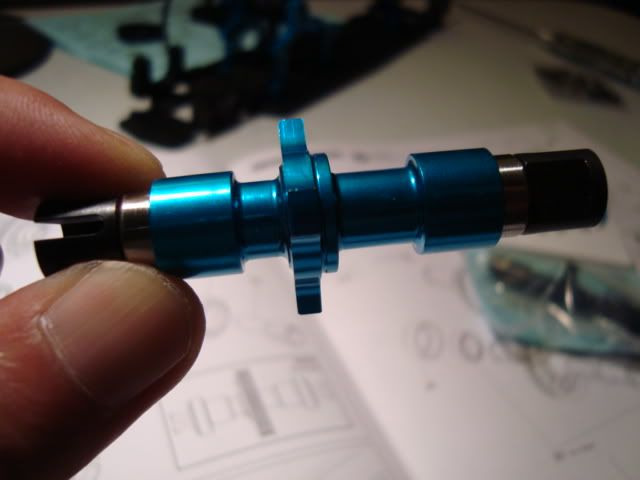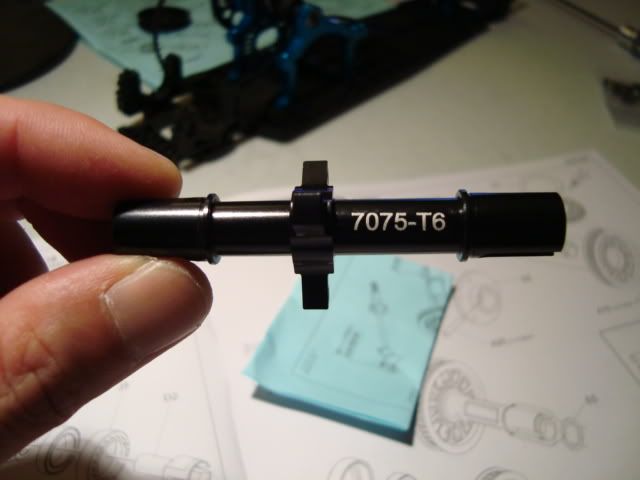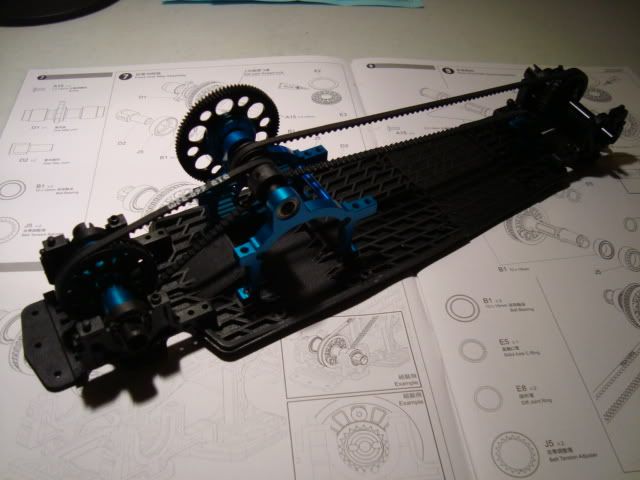 MST Hop Up part Aluminum Steering Rack with more angle.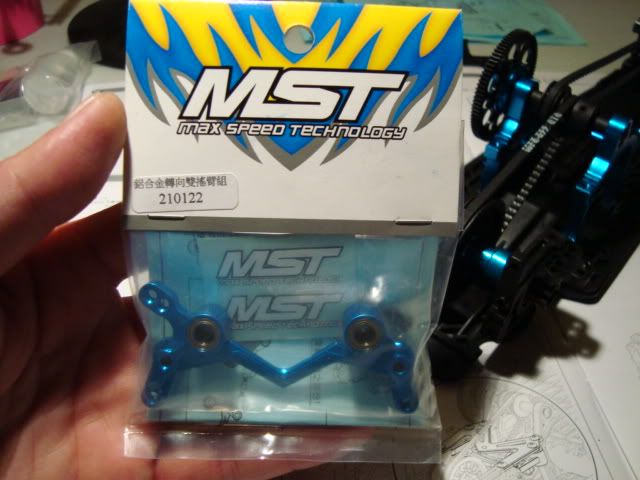 Bag M includes CF top braces.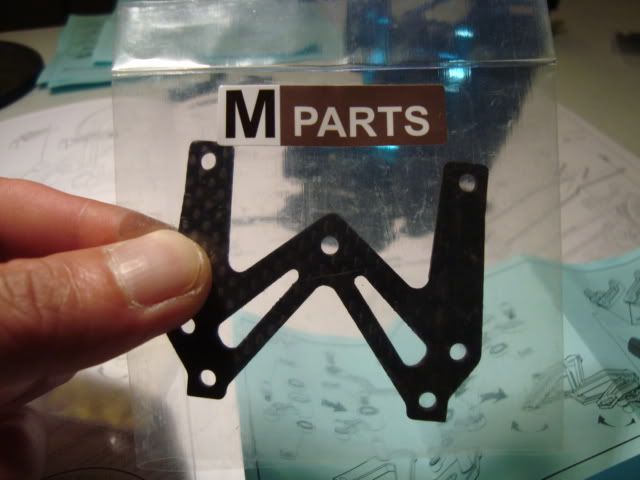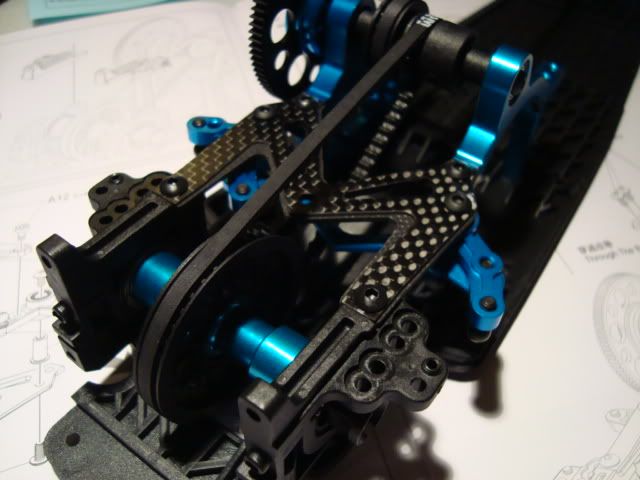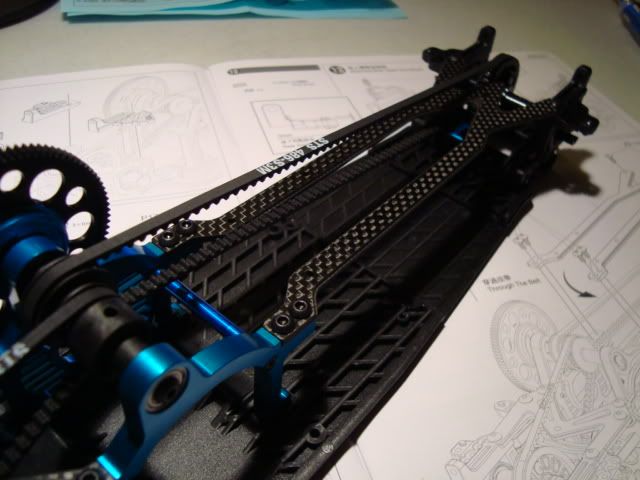 Ball H includes ball end pieces.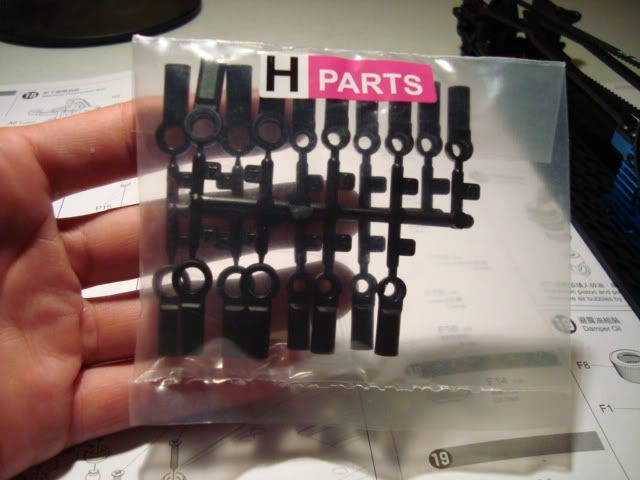 Bag G includes suspension arms.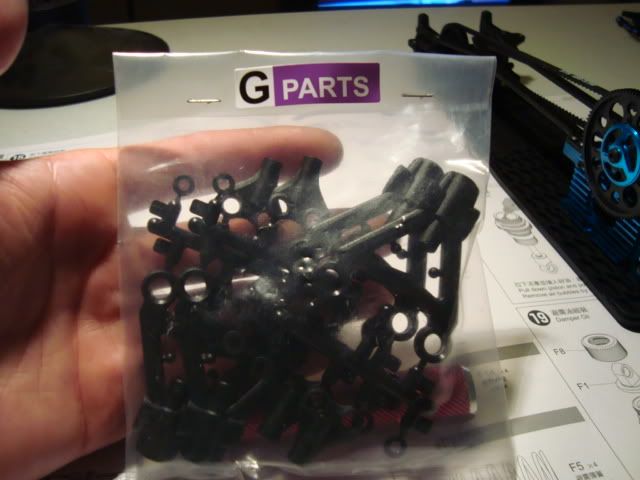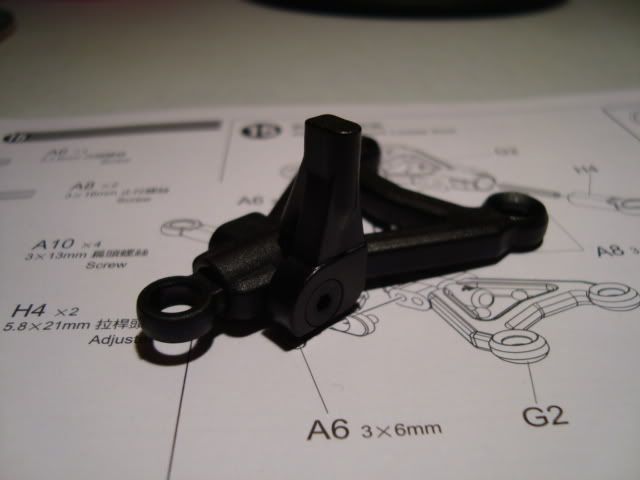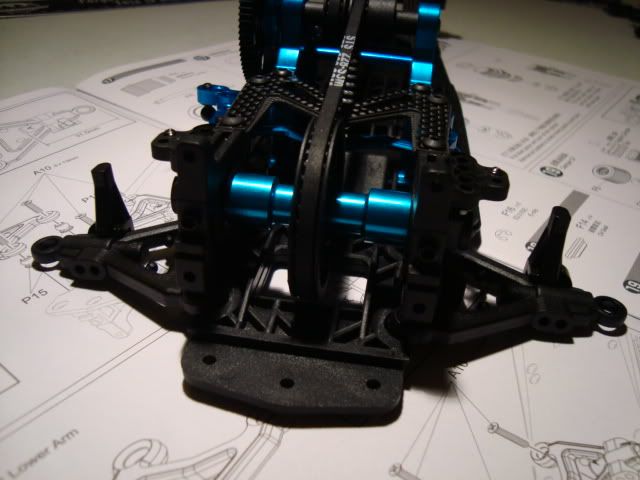 Bag F includes shock parts.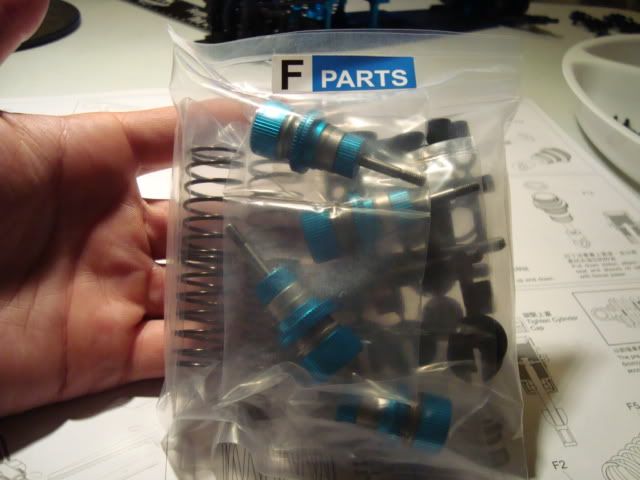 Shock fully assembled with factory oil (30wt).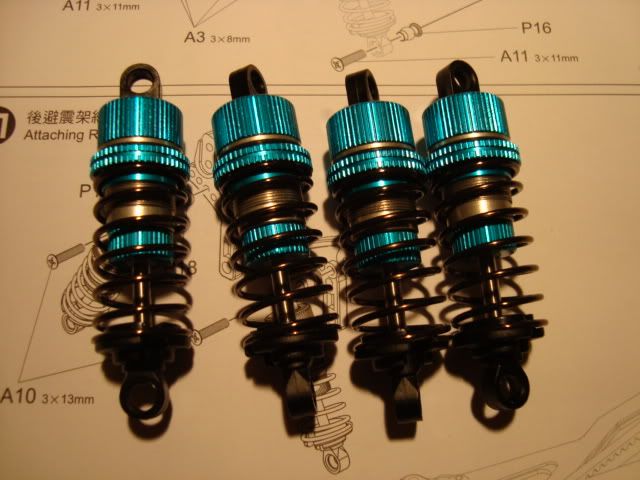 Bag K includes shock towers and standard plastic motor mount bulkheads.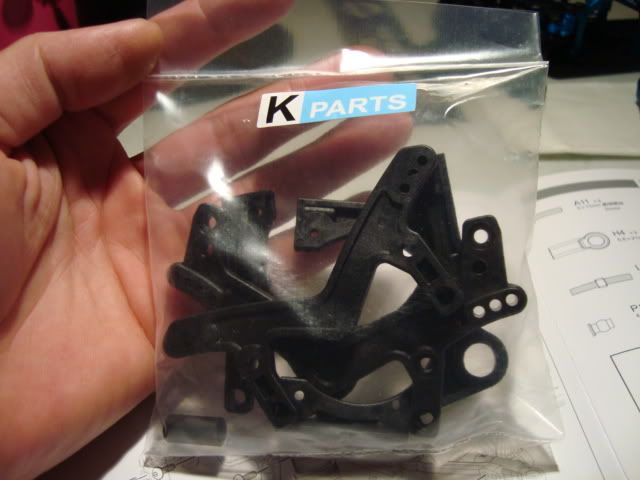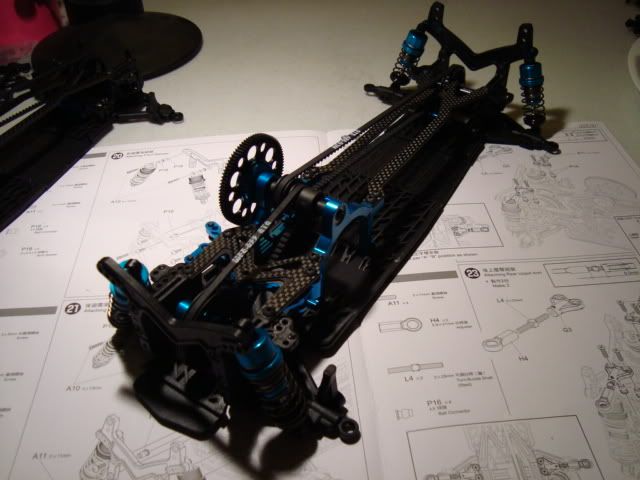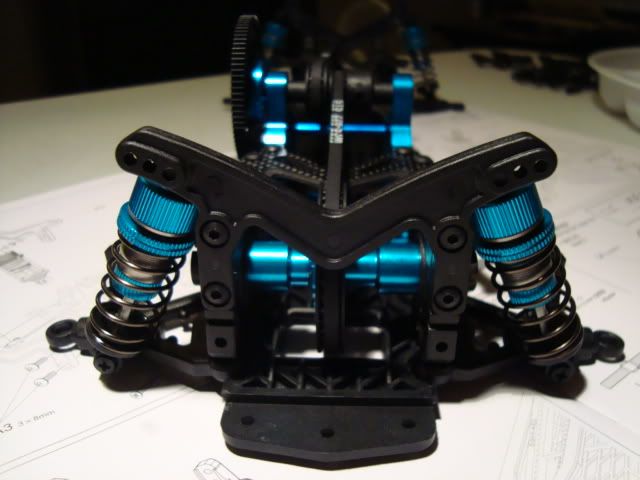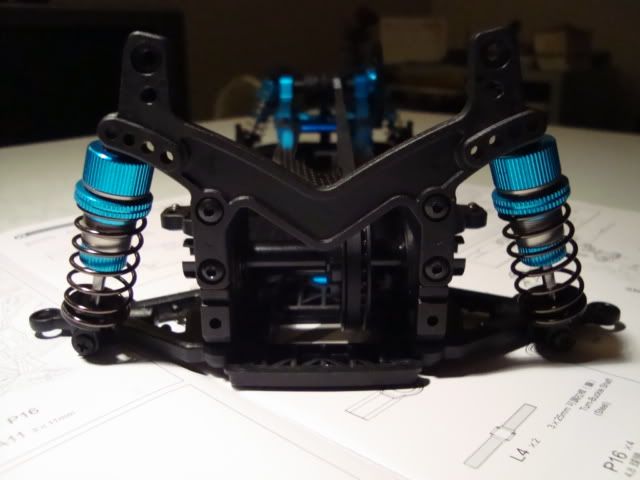 Bag L includes turn buckles.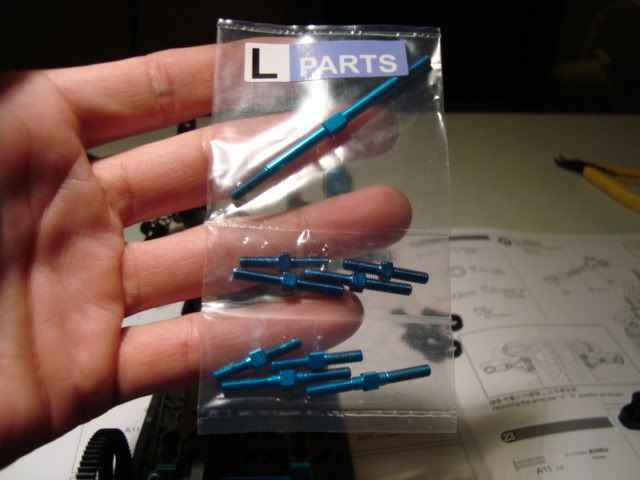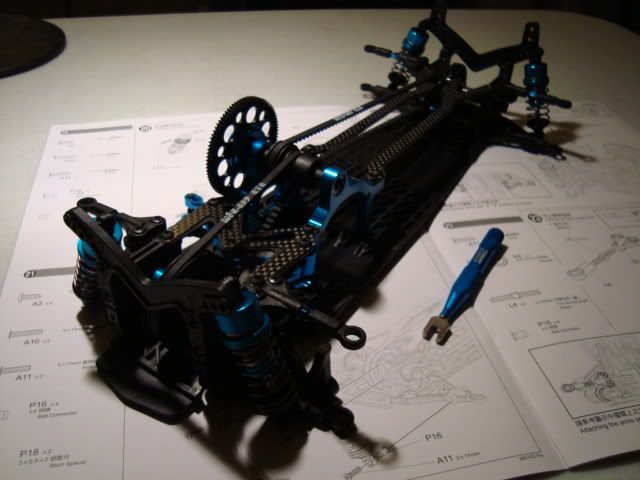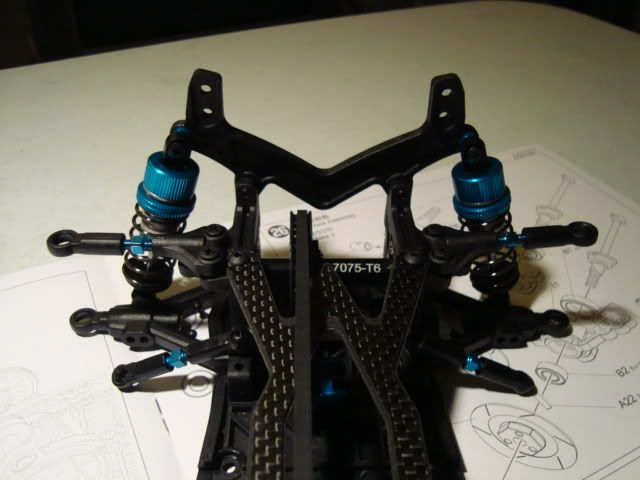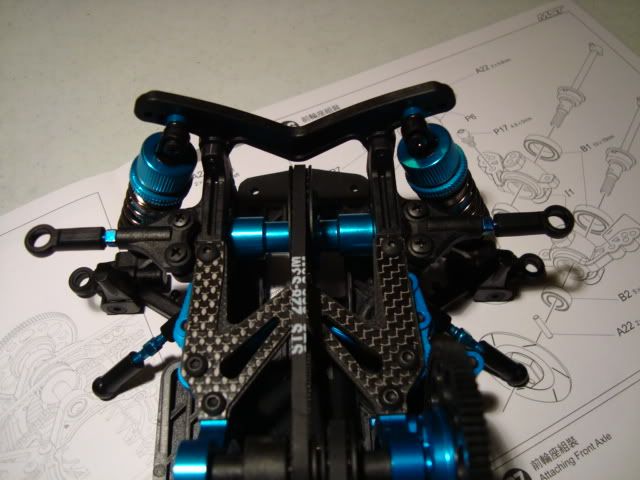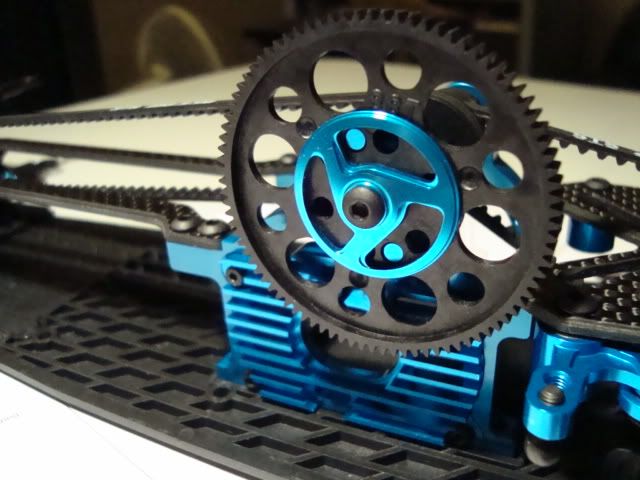 Bag I includes Disc Brake Hex Hubs and axle hubs four steering knuckles are used.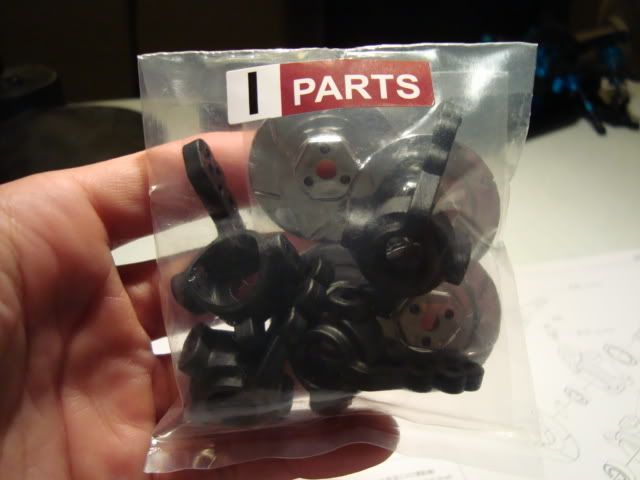 60 degree steering angle!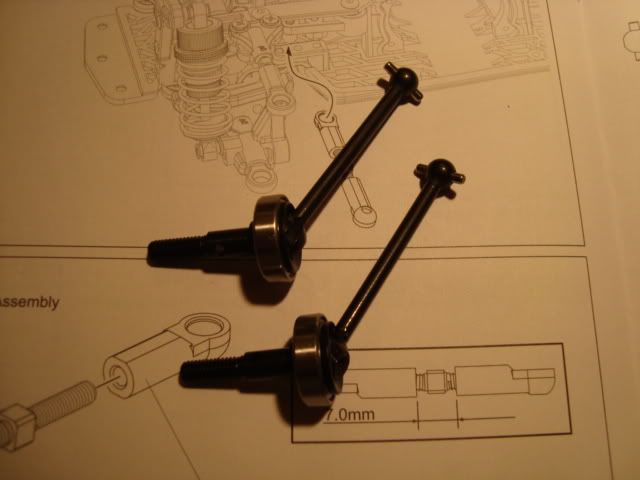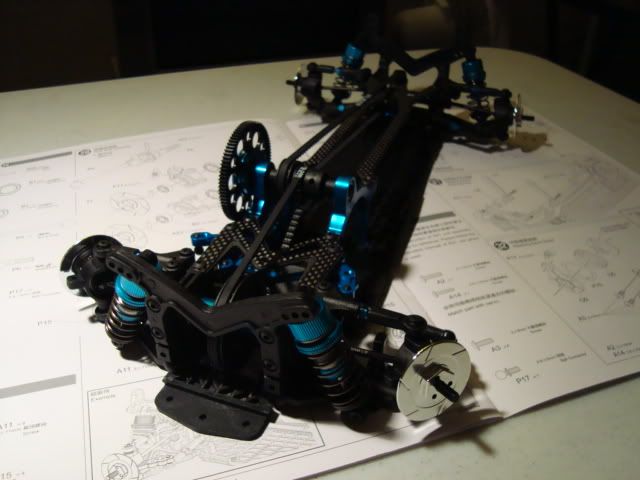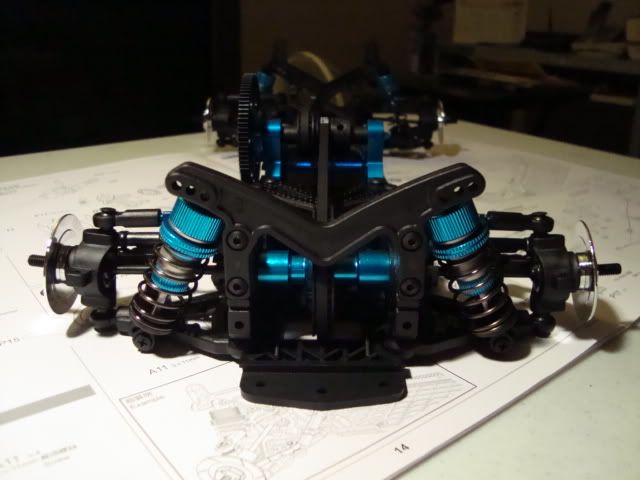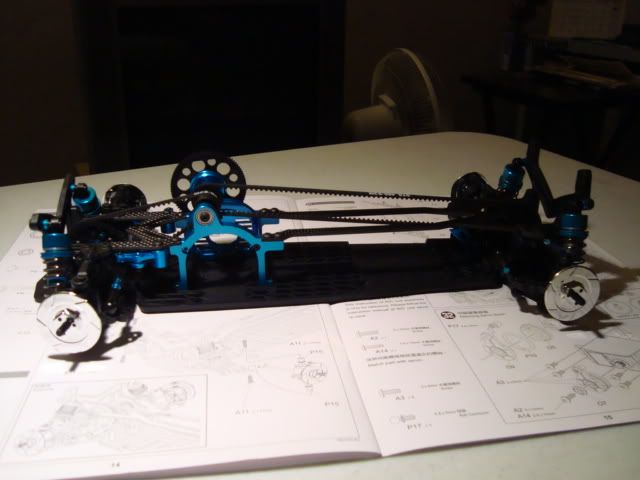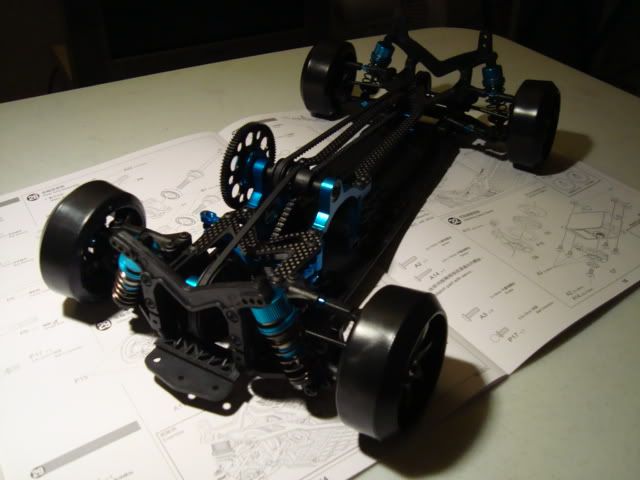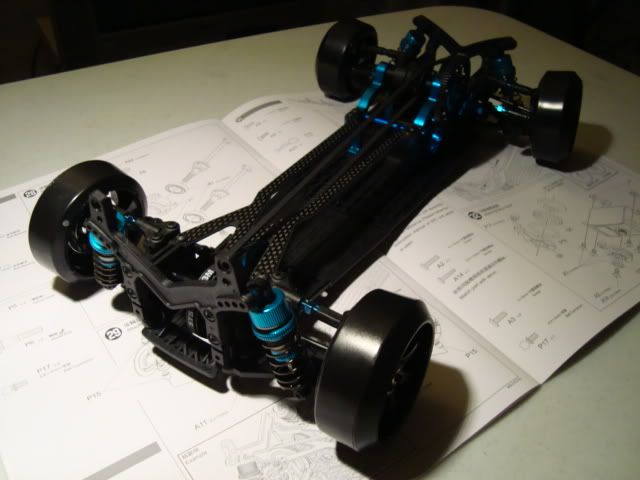 Bag C includes bumper parts and body posts.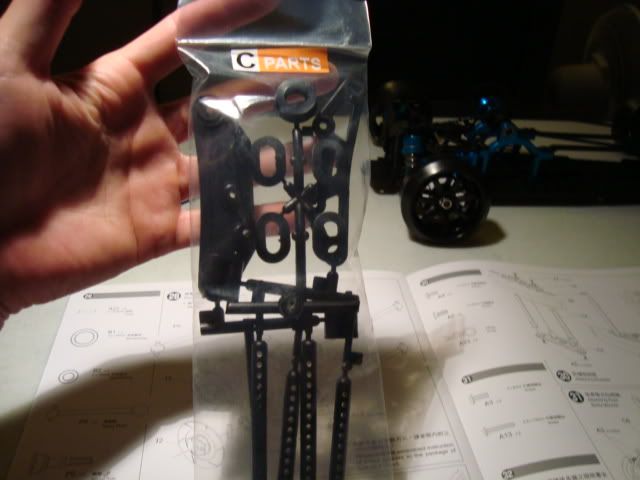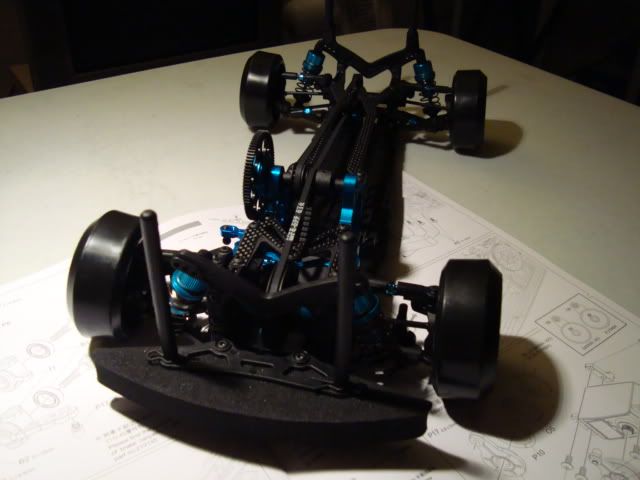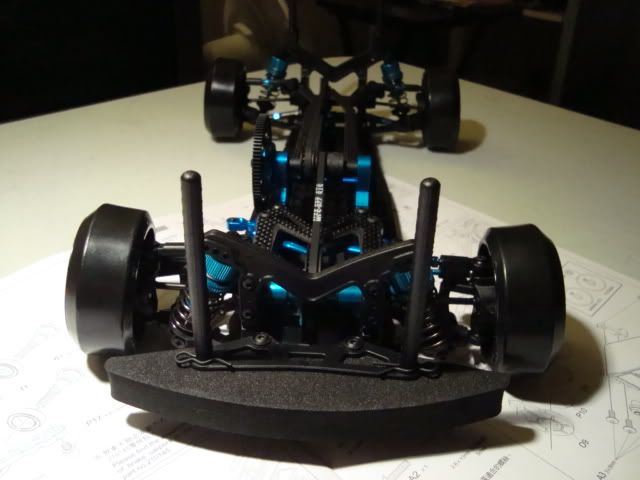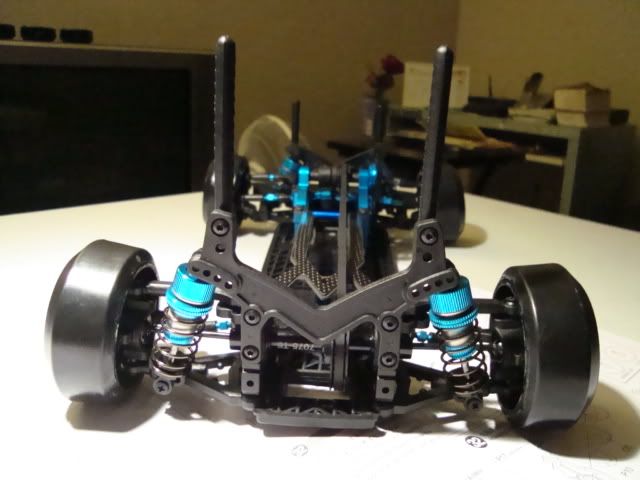 Aluminum Servo Mount.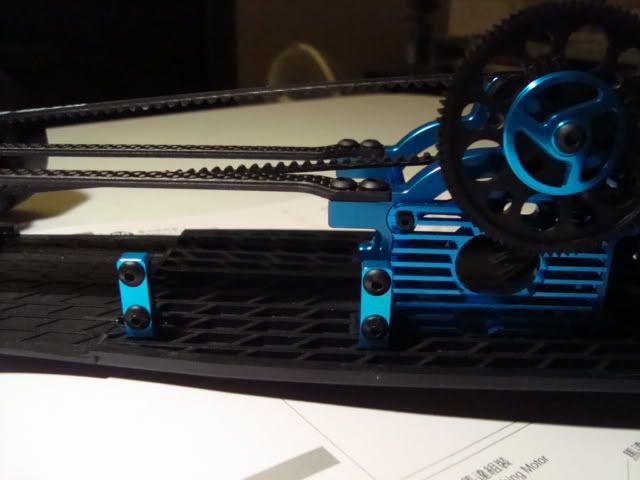 Counter Steer Baby!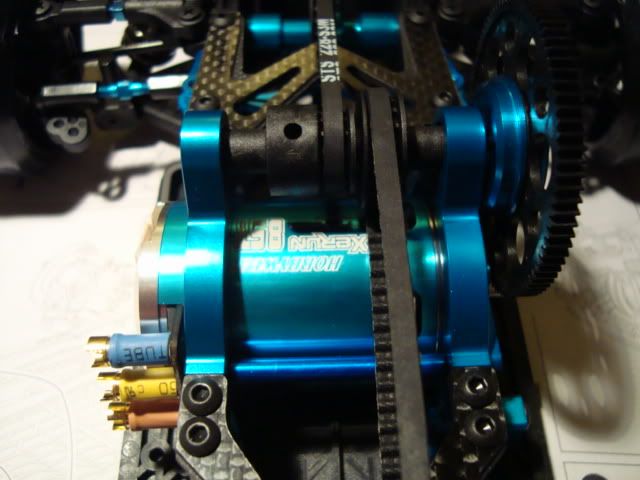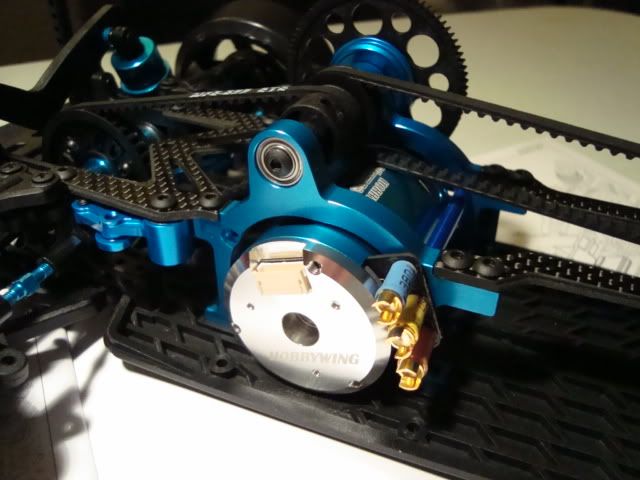 Bag N includes the Battery Tray.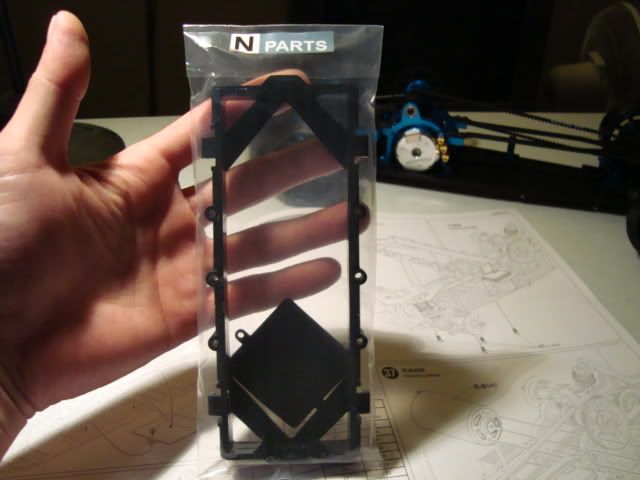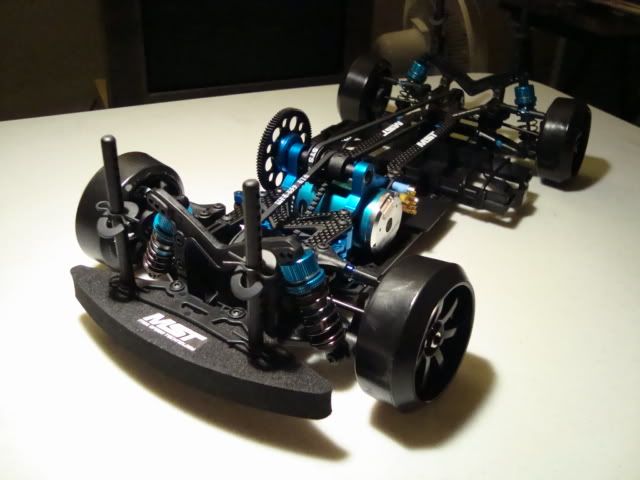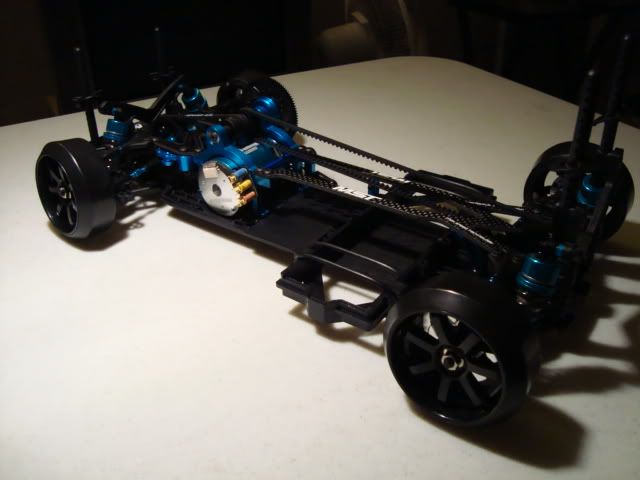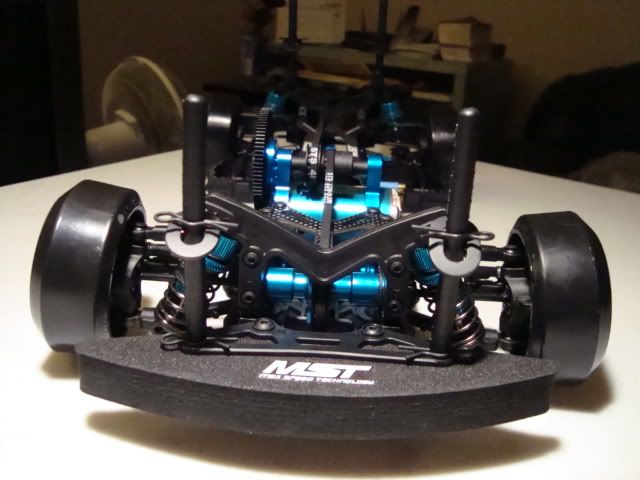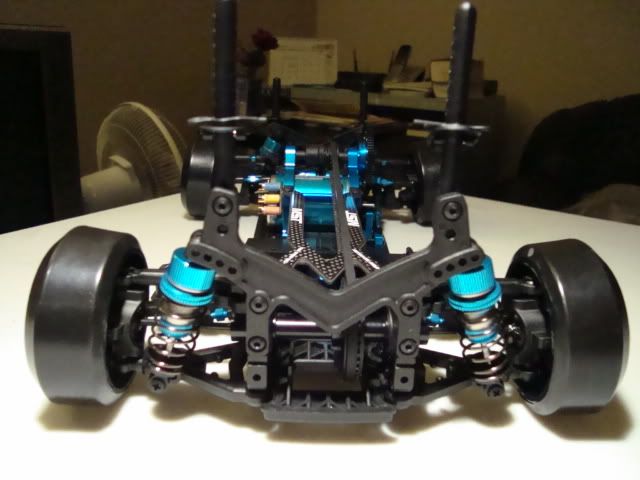 Completed Chassis!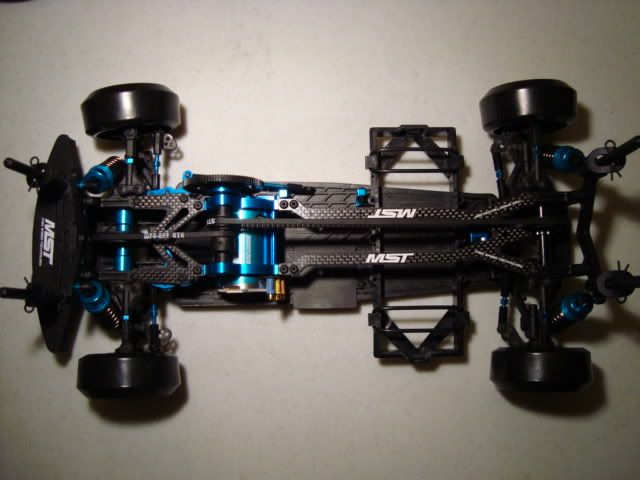 Steering Angles!!!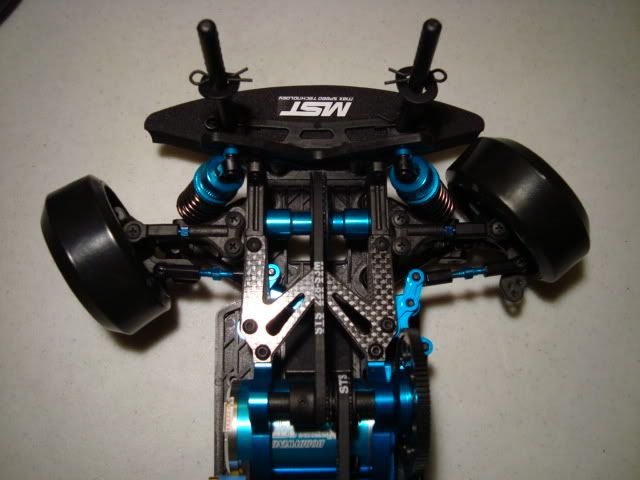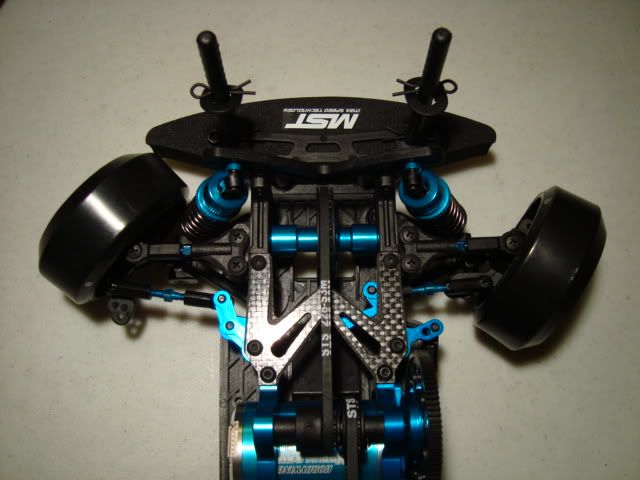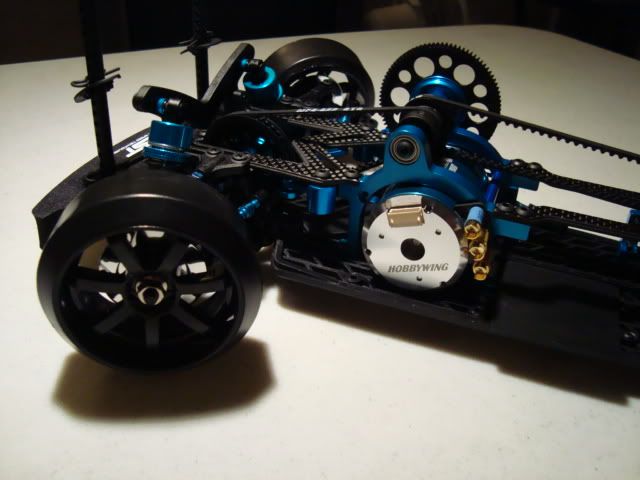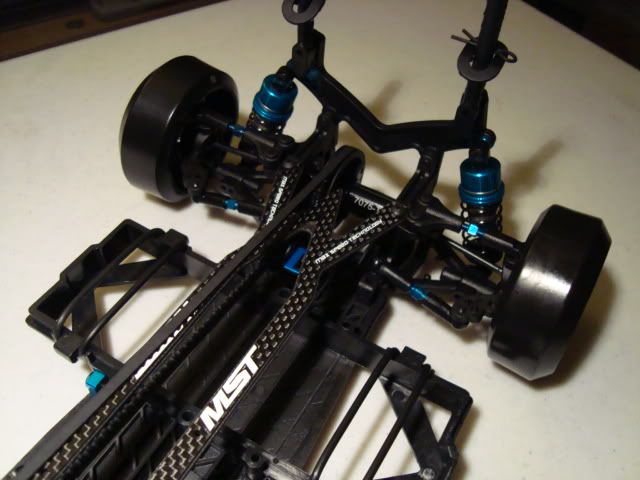 Added feature! Real looking disc brake calipers along with disc brake hex hubs.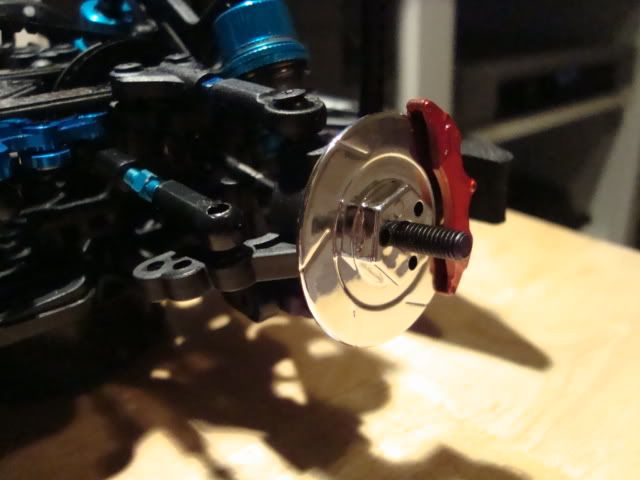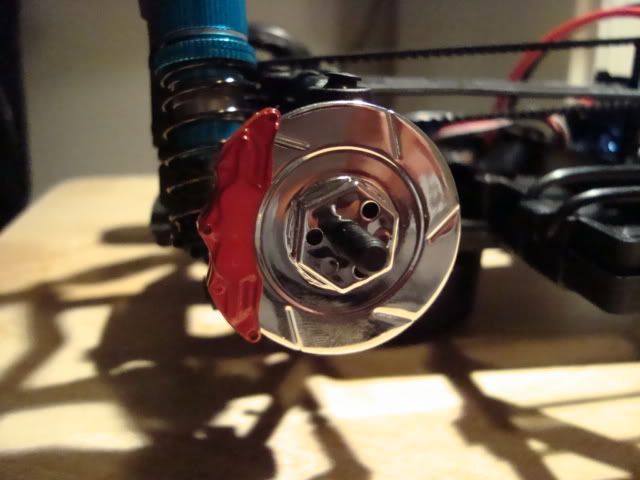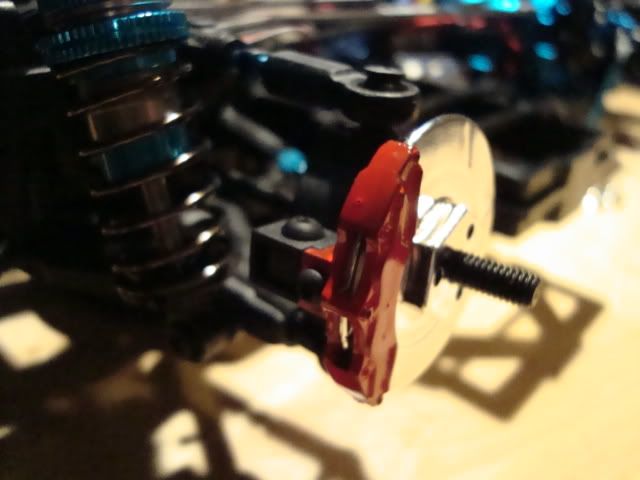 Added feature! Factory Counter Steer pulleys. 13T/18T - 54% CS.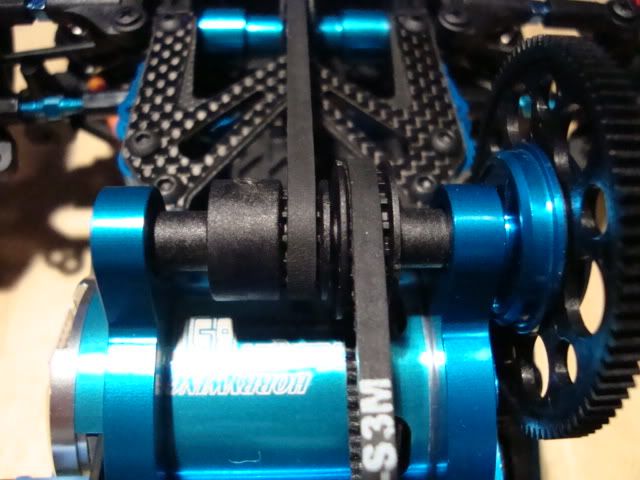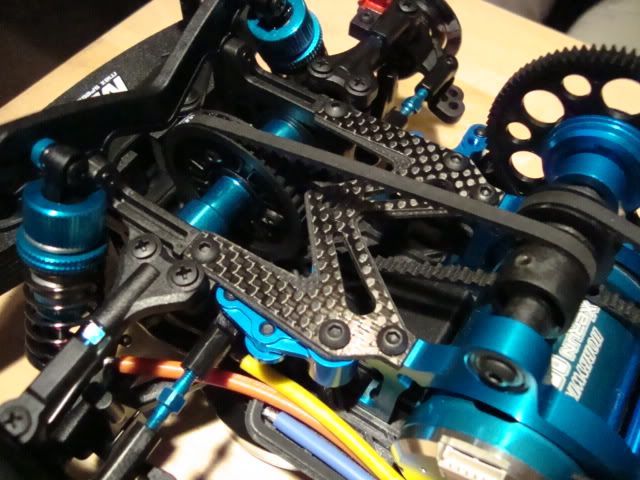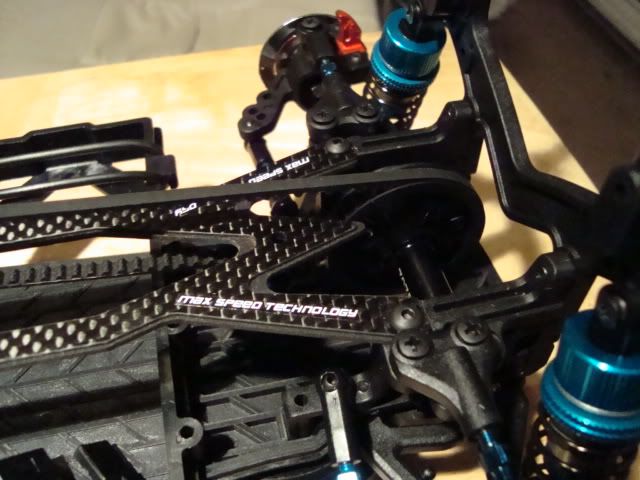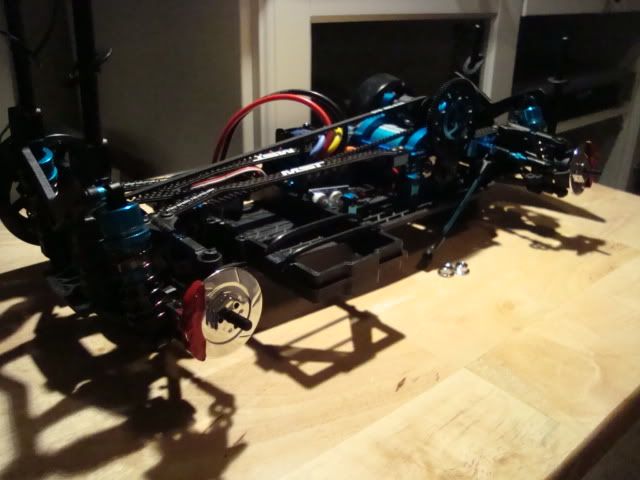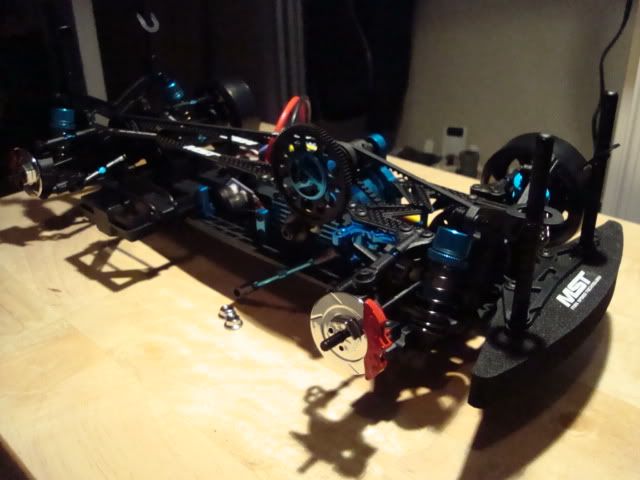 The Build was really fun, and educational! The suspension arms do not use a conventional suspension arm with axle. This design is double A-Arm design pivoting on ball end collars. I hope I explained that correctly. LOL Thanks for looking!