To make the story short I've decided to come back into the RC car hobby after a long haitus. I picked up a Tamiya TA05 VDF II kit last year and I'm slowly building it up. There's a few more stuff that I needed for this to start running. But for now I have decided to get a couple of hop-up and parts upgrade for it. Since I've been absent in the RC car scene for awhile I had a hard time looking for local hobby shops that stock drift parts. I usually go to Pegasus Hobbies near my place as that's where I use to get my RC Heli parts. When I went there they didn't have alot of drift parts to offer and some o them have to be specially ordered. I also check with my other shop called Tony's Hobbies and it's the same thing. Not alot of drift parts except for some older stocked Yokomo wheels and tires. Otherwise he mostly have touring and off-road cars and parts.
I've began searching the internet until I found a RC car hooby shop just a few miles where I live. The good part is that they have a website. When I checked it out, I was glad that they have tons of drift parts and upgrades. Not just that, but they also support a number of parts for all Tamiya chassis. Looks like I hit a jackpot on this one. I went ahead and ordered a couple of things to upgrade my little TA05 VDF II.
Here's what I bought: (Tamiya front and rear shock towers and Integy 7mm wheel hub).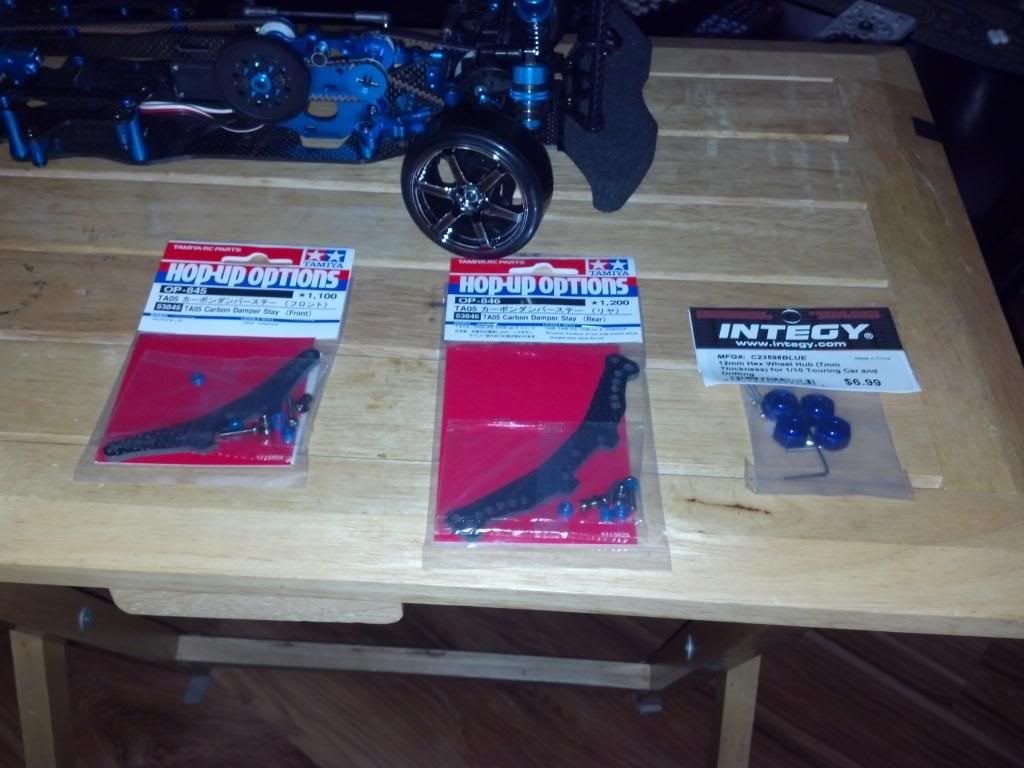 This is the stock set up of the shock towers both front and rear.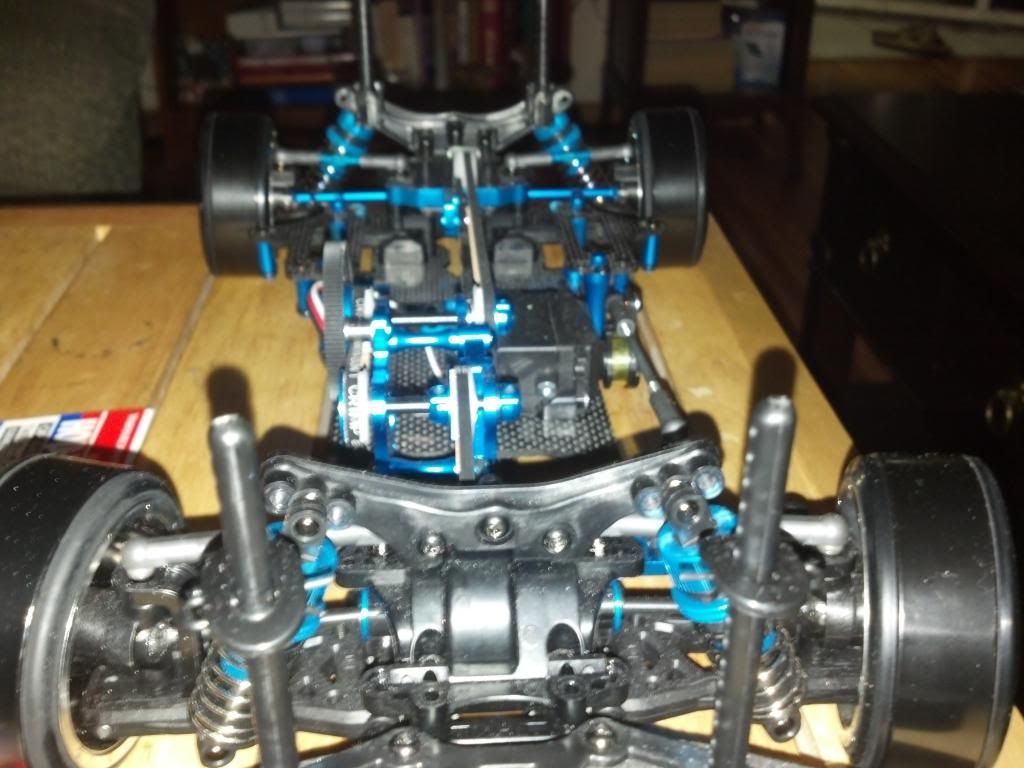 Took out the plastic shock tower and replaced it with the carbon fiber.
Did the same thing to the rear. (Here's the rear shock tower)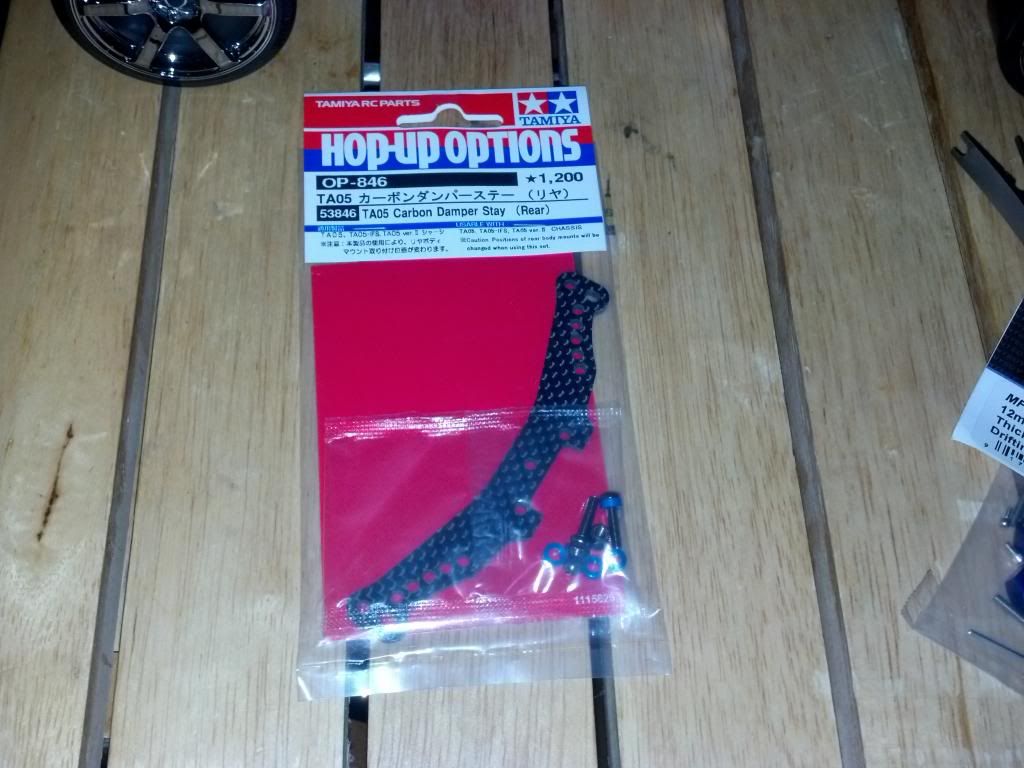 Prepping to remove the plastic rear shock tower.
CF rear shock tower installed.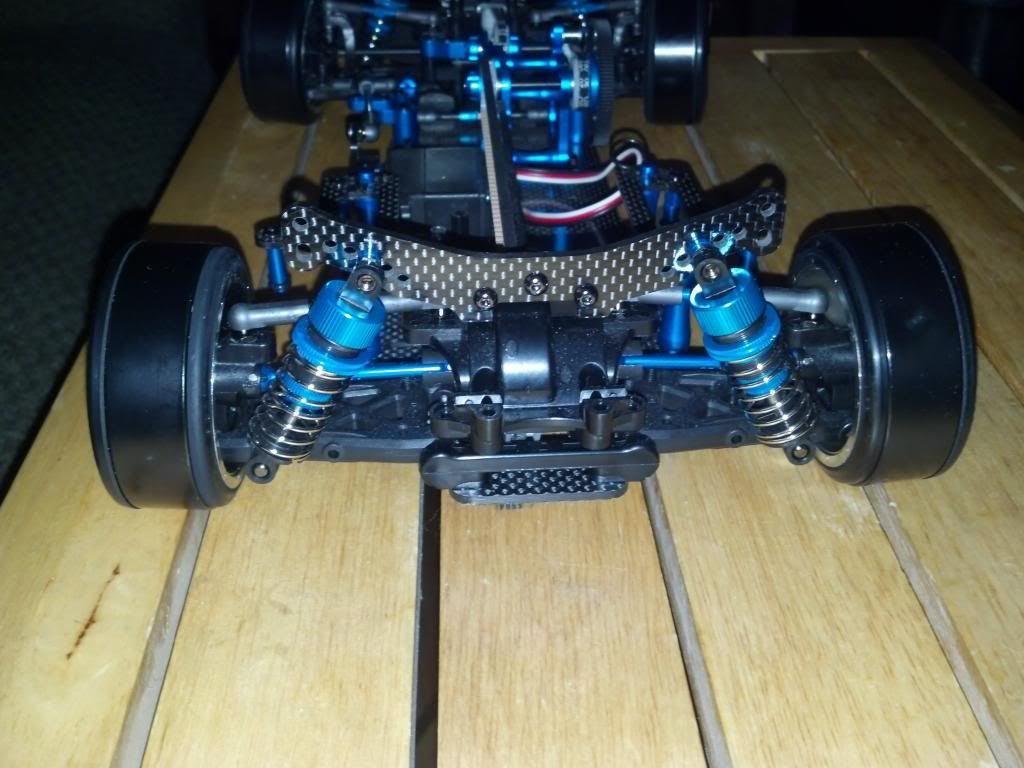 Installed the Integy 7mm wheel hub to bring out the wheel some more and close the gap on the fender.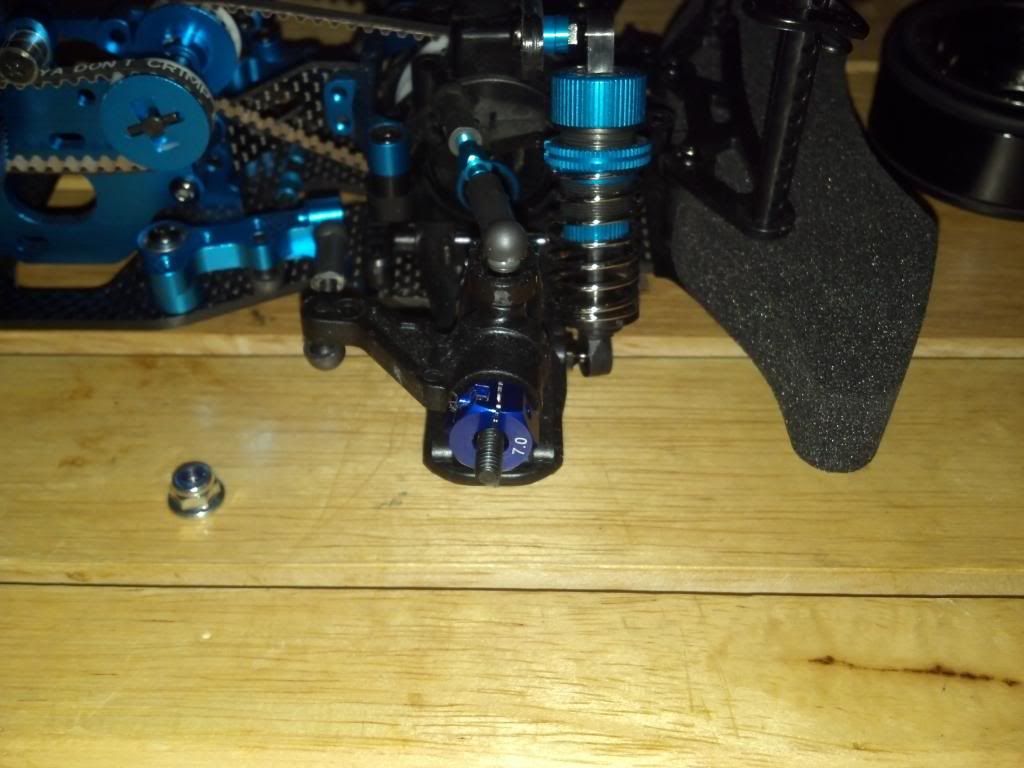 My brushless motor and ESC are on the way. I also ordered a couple of stuff from Broadtech. Thanks to some members here who pionted out that site.
I will be updating this thread once I get the other parts.