hi guys,
just want to share how I did the simple version of my anti ackermann mod: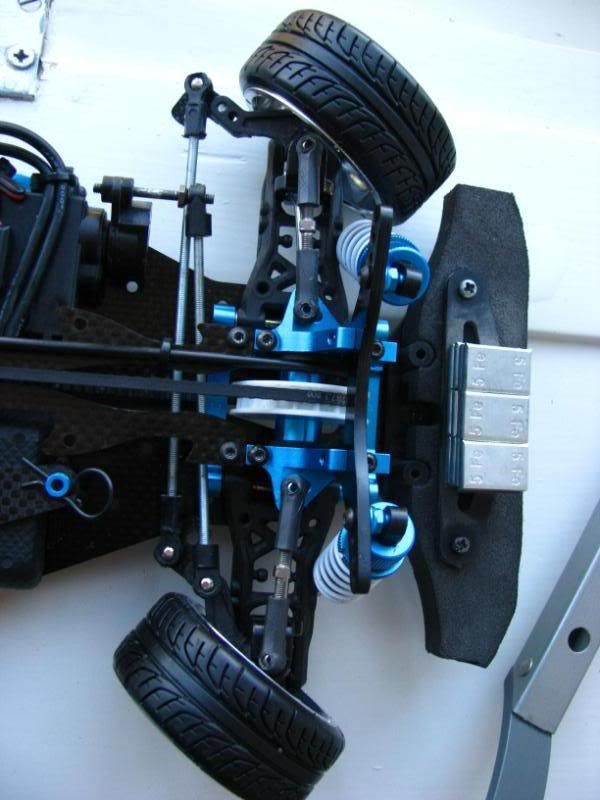 I made the extensions from some FRP that I had here.
I did this because it would touch my suspension mount first. I tried some other things, but then it would be touching the upperdeck.
I have tested it for a few hours, and it works perfect. Only on a REAL hard impact, the plate of FRP moves, but that one was really nasty hit on a wall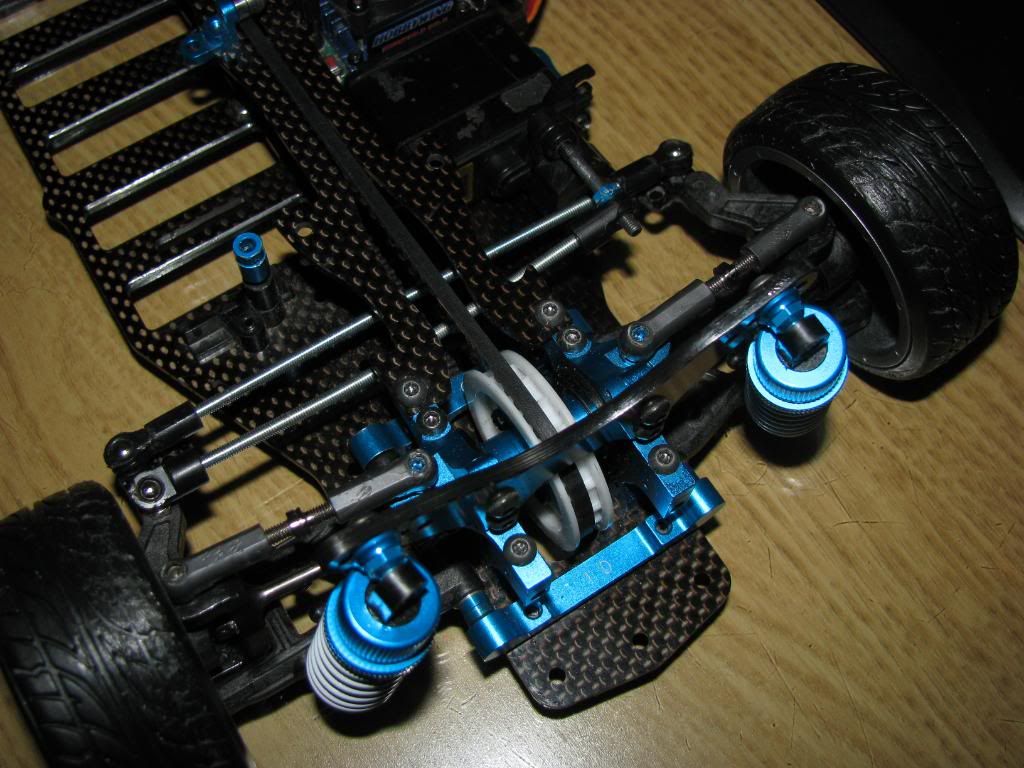 I have a high torque servo saver now, with alu horn. doesn't have play