In an effort to improve the steering angle on my TC-FD I have made some small changes, and also have plans for future improvements.
First up, unmodified DRB knuckles and 44mm shafts. Inside tire reachs 45* with no chatter. Outside wheel needs improvement. After installation of new bridge, I will shave the C hub and kncukle for more angle.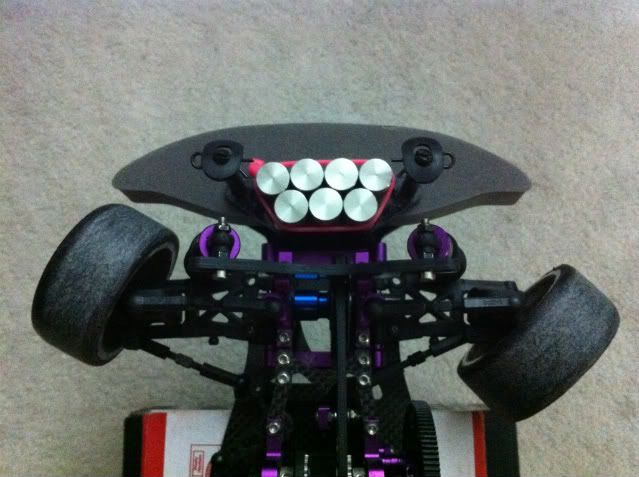 To improve outside wheel angle, I have asked my machinist friend to make me a wider "U" shaped aluminum bridge. This item has still no been delivered so I have fabricated a simple prototype bridge out of angle stock aluminum. Disregard the extra hole for the bellcrank. I was cross eyed when drilling the first hole
Dimensions for this rack are:
Bellcrank holes - approximately 11/16" or 17.5mm from center.
Turnbuckle holes - approximately 1.5" or 38.mm from center.
I have shaved down center section to allow for belt clearance. I will run spacers with captured ball end to move the turnbuckle forward to improve link geometry. Finding the right combonation should help to achieve near zereo ackerman.
I shall upload more pics once this protoype is installed.