DMAX HIGH ANGLE STEERING WRITE UP / DIY
parts needed:
servo mount spacers
+10 extended arm blocks
mount the servo spacers perpendicular to chassis center line, screw tightly and super glue to secure position.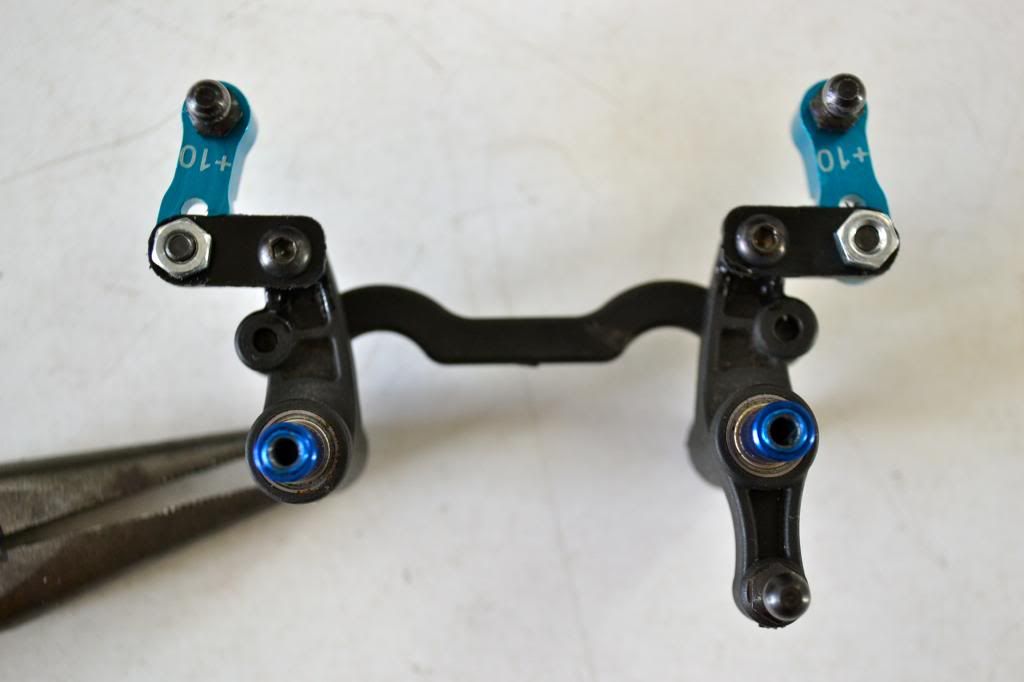 mount +10 extended arm block with the writing upwards, and secure with a nut. skew the block as if it were to look like "toe in". by adjusting this angle you can adjust your Ackerman.
shave c-hubs to allow angle, if type c you can ignore this step.
either type b or c, you will need to shorten the upright and drill new holes for the ball connector.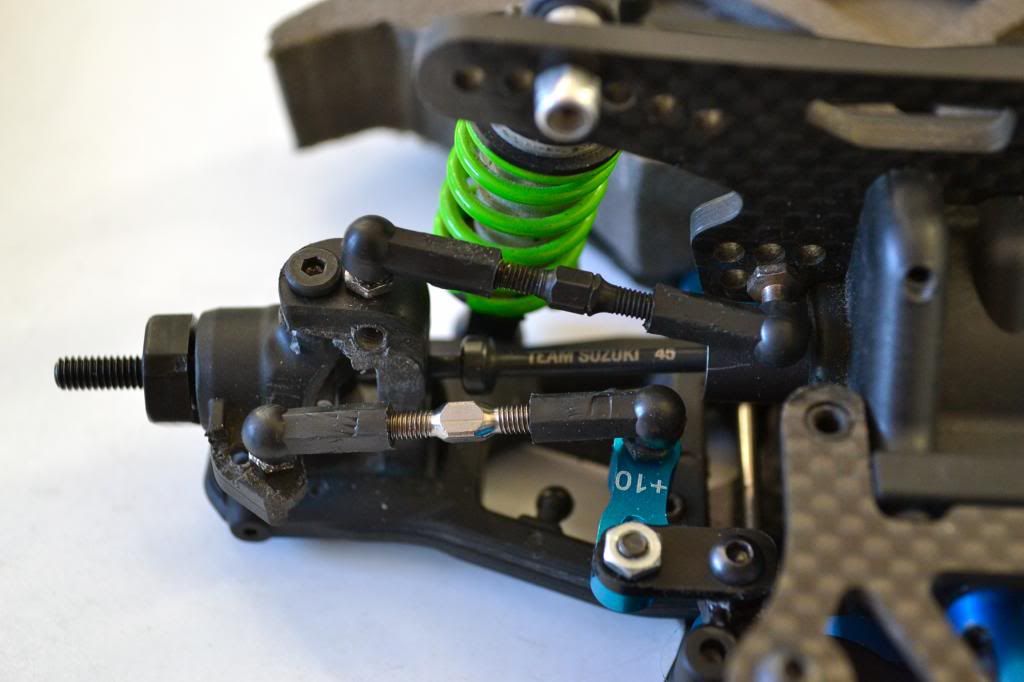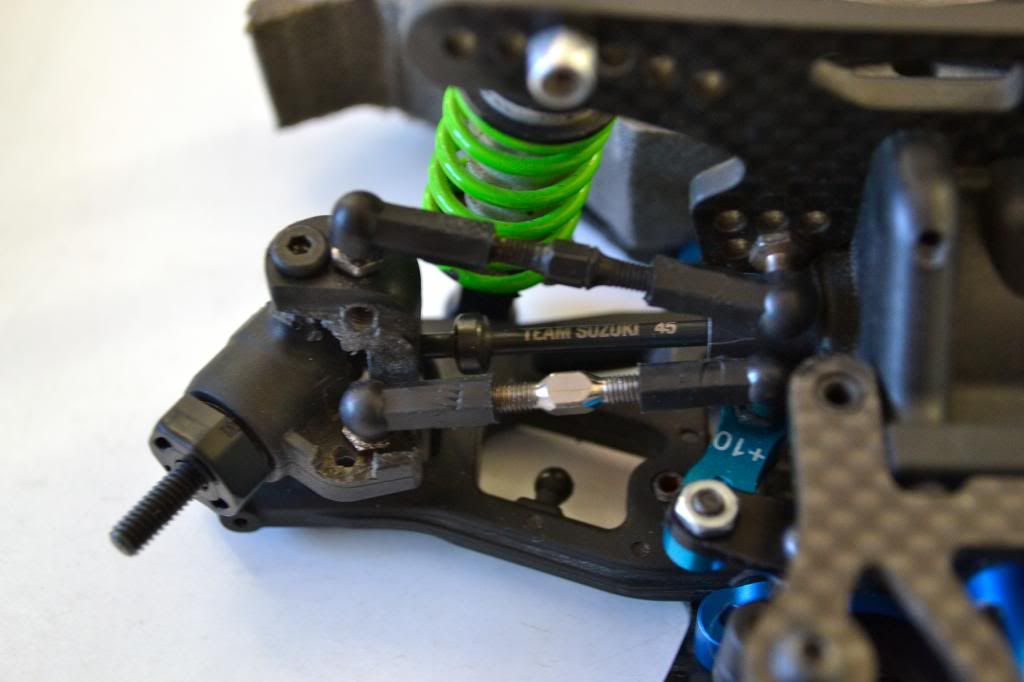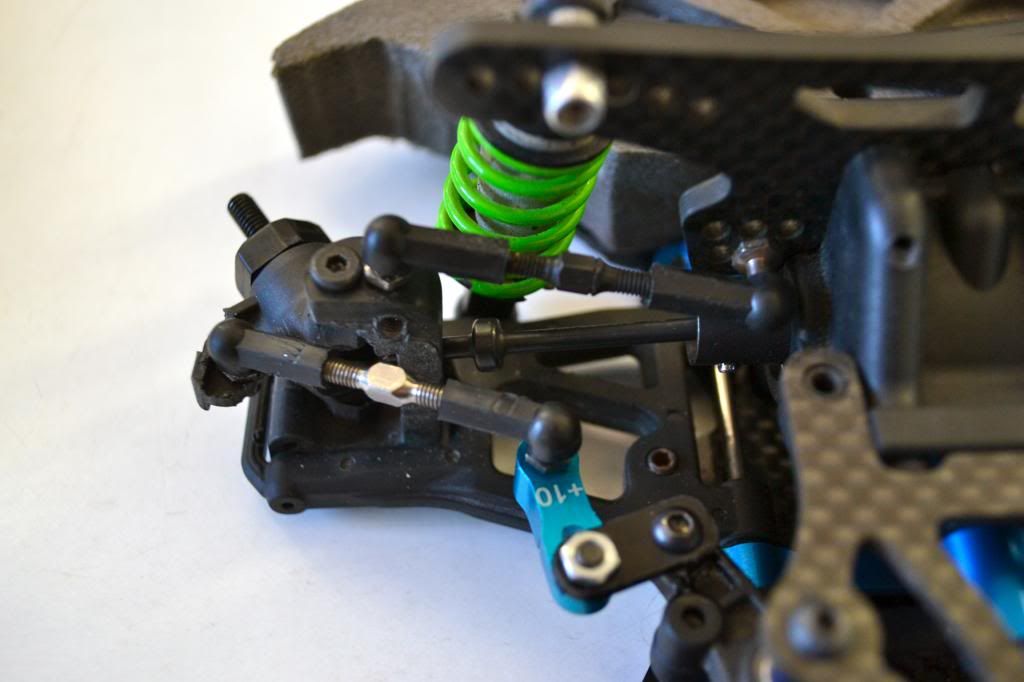 roughly 52-54* on here with the team suzuki cvd's. other cvd's will allow more angle. note: wheels in pics are 9mm offset, so +9 or greater if you want to clear dampers. alternatives would to have lower profile damper mounts, lower steering EPA, or drill new holes for a further inward position.