I think this is a very easy way to delete the C hubs and make the caster adjustable if you can find the parts. After 9 months since installation there are no issues so far.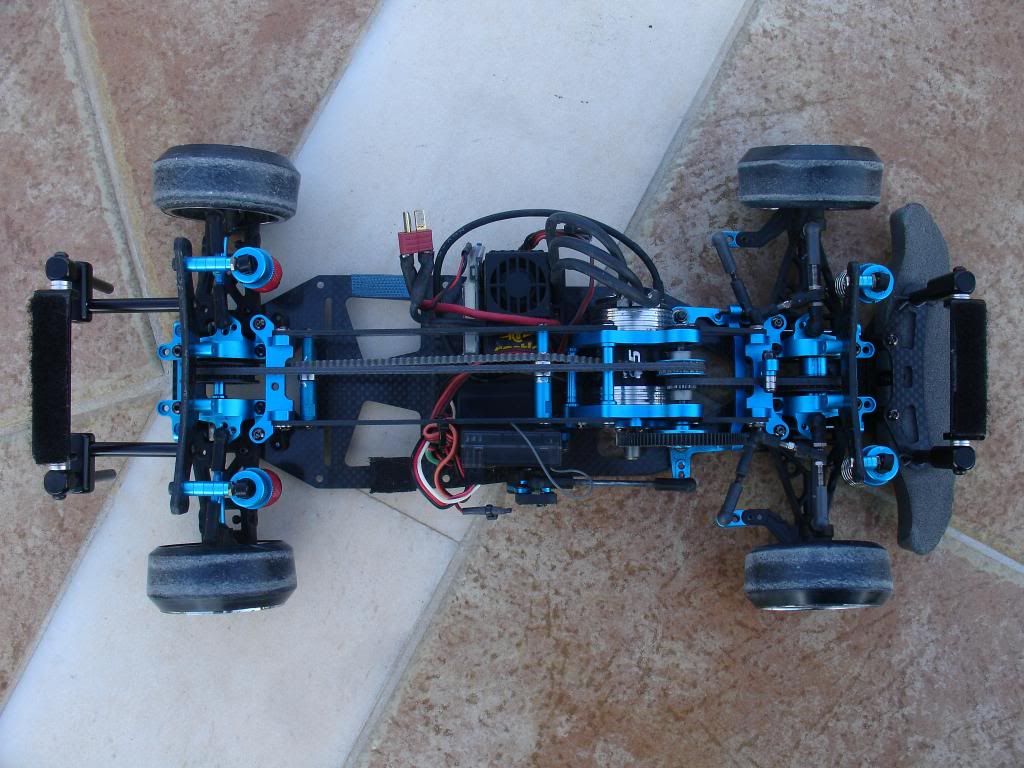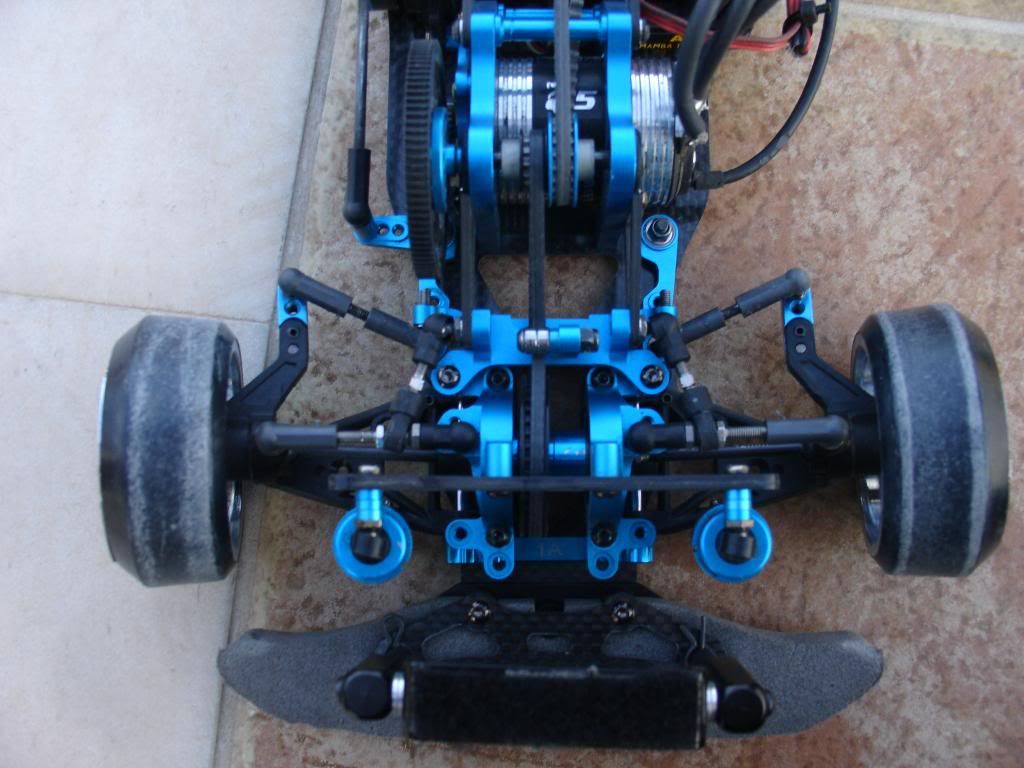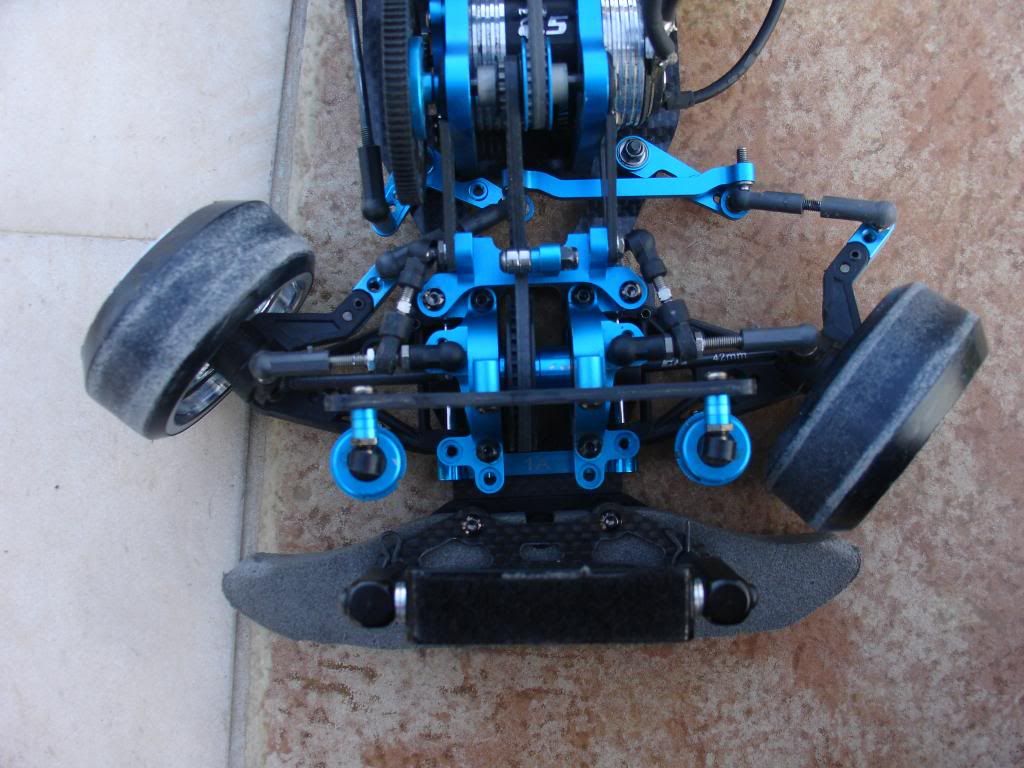 Mounting the extra turnbuckles to the chassis is very easy. We replaced the screws with 2 Tamiya (#54208) 5x8mm Fluorine Ball Connectors if I am not mistaken. To mount them to the standard turnbuckles we used Tamiya (#50797) 5mm Short Adjusts and Tamiya (#54360) Fluorine Coated 5mm Aluminum Short Ball Nut mounted on the turnbuckles.
A hole was made to the arms to fit the shocks. No durability issues there.
Arms are a bit hard to find and come from the first generation HPI RS4 back from 1996! Article is A330. Fit like a glove. Only mod is the hole for th shocks. The RS4 came back then with the option to make it 185mm or 200mm wide by cutting a piece of the arms to make it narrow. If I remember correctly the arms are 7.5mm longer if you do not cut them. On the picks the arms are cut.
Balls are 7,8mm. HPI article is A178. Better use balls that stay permanently on the arm because if you take them out regularly you will ruin the arms and get slope.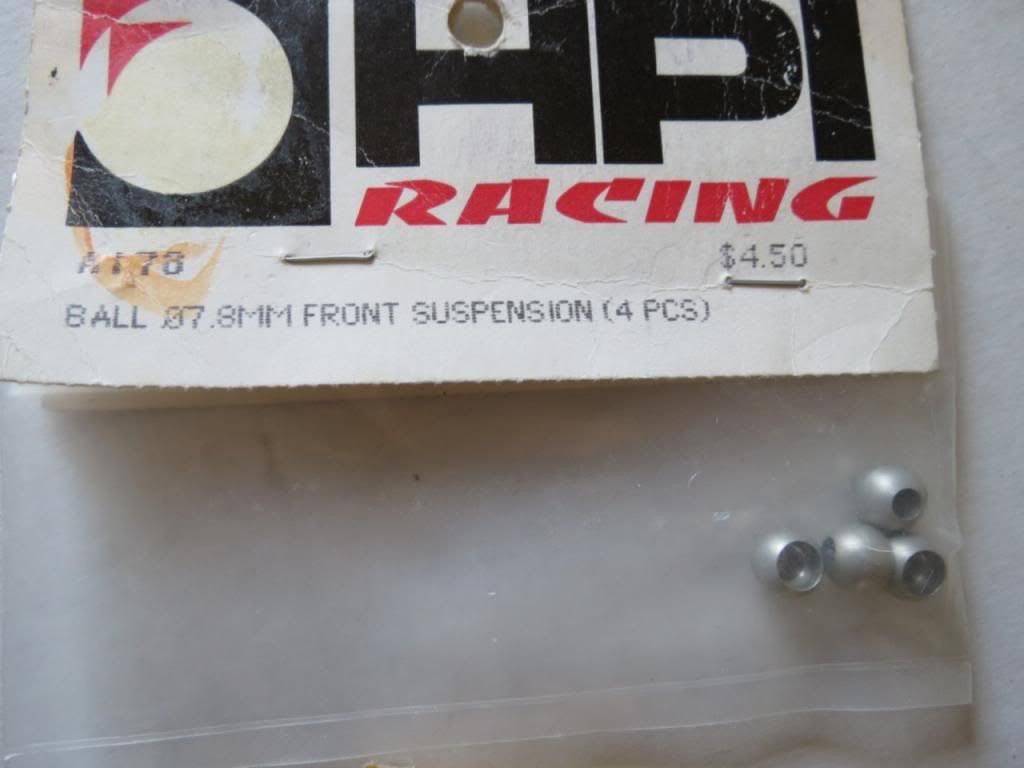 Here is a pick from the RS4 manual to check the installation and what you need to cut.