Drift Stage D-Like Re-R Build
I introduce to my Re-R Counter setup build
Basic Convert from.
If Convert from Drift Package Type A and B nothing need extra parts.
Now D-Like testing a Re-R Type-C conversions
http://ameblo.jp/mdrjy849/theme-10020240354.html
If Convert from Drift Master may need to DP servo mount
If Convert from BD and BDM may need to DP Servo mount and Front One-way and Rear Solid Axle.
Over Drive Setup.
Re-R come with plastic 40t axle pulley and Aluminum 15t center pulley,
D-Like released on Aluminum 14t, 14t one-way, 18t, 20t, center pulley and 40t 38t 32t Axle pulley for CER.
If you want to those ulley
That axle pulley was only fit on front one-way and solid axle for CER.
If you want to use ball diff, you may get a CER ball diff but it's a 38t.
BD ball diff fit on bulkhead but pulley was off center.
My setup is aluminum 20t center and aluminum 32t rear pulley with 157t, 471mm belt also aluminum 40t pulley on front.
I did mod to fit on SD one-way and solid axle.
It's a 1.67 over drive radio. My BDM was 1.62
Fit well on SD axle to inside of pulley.
I machied three holes and I driled other three holes.
Installed pulley on axle with spacer.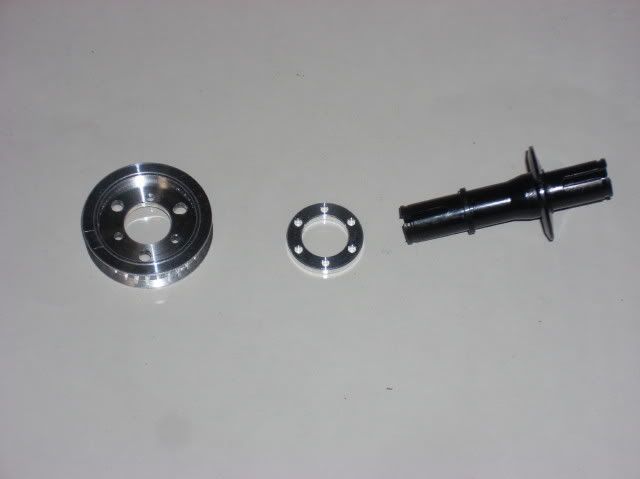 Installed front axle and center pulley with belt on bulkhead and rear belt.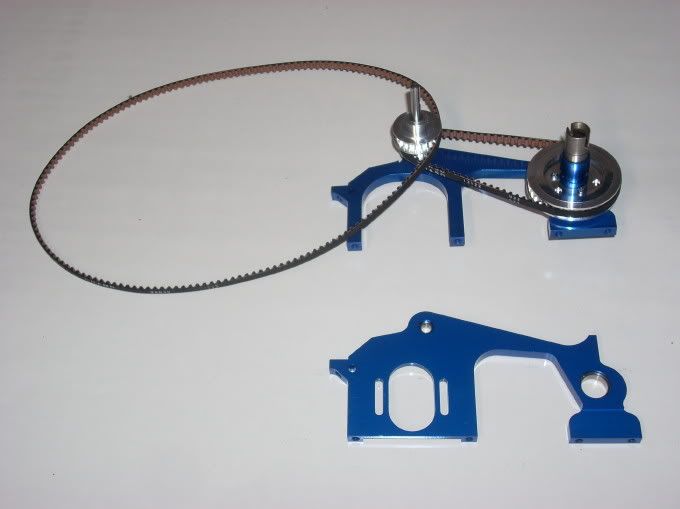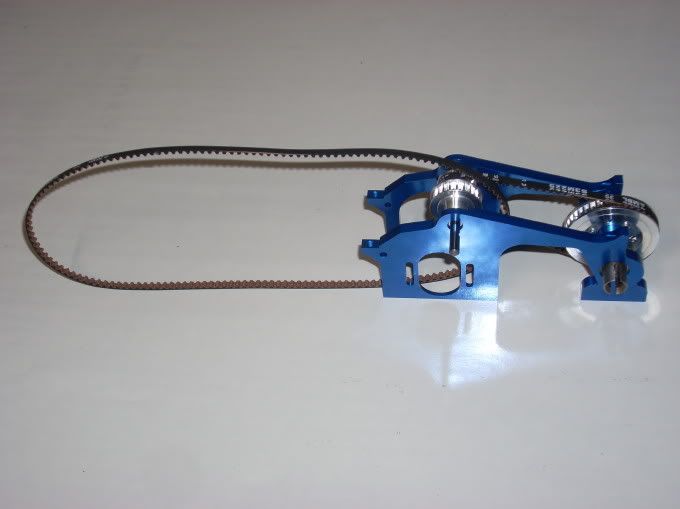 Installed front bulkhead to main chassis. Don't need front belt tensioner.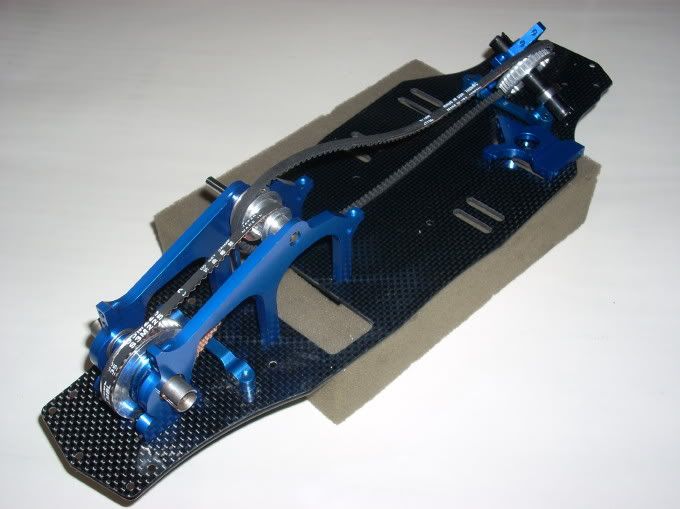 Installed rear bulkhead.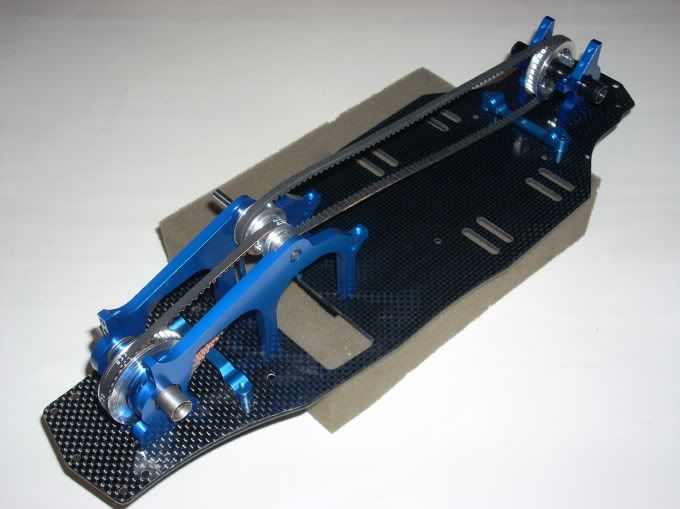 Installed rear belt tensioner on to upper deck. two positions rear belt tensioner,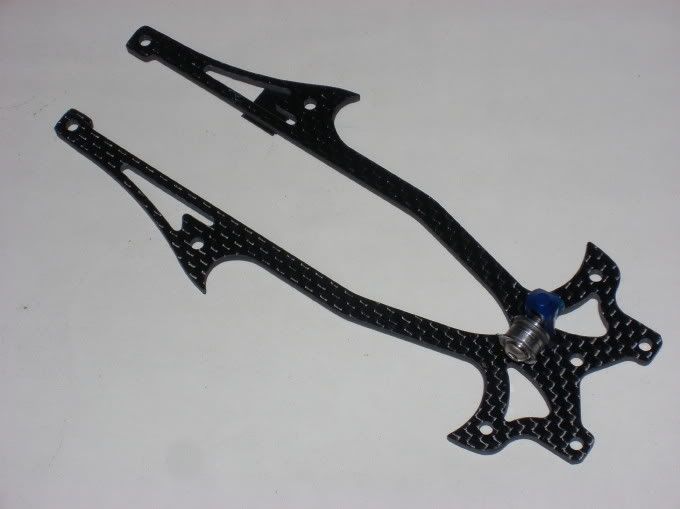 I set up on rear belt tensioner of front side hole on upper deck. I need to more clearance between belt and battery.
About Steering Lock Mod.
Re-R Steering is nothing to special.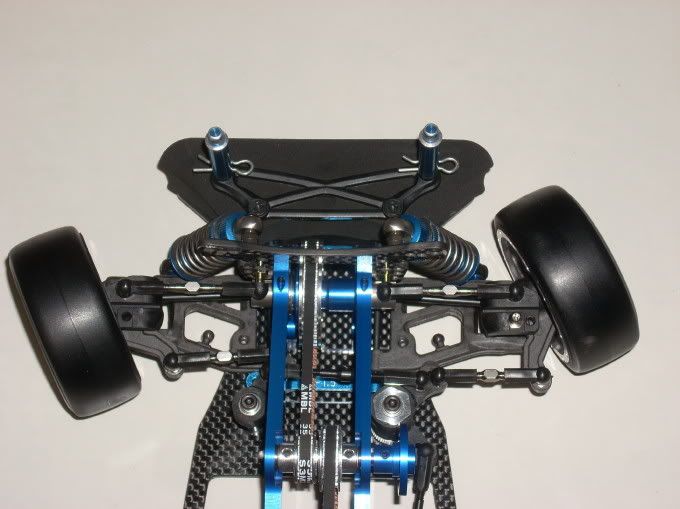 I did mod to more lock this way.
I mod to Steering Bell Crank.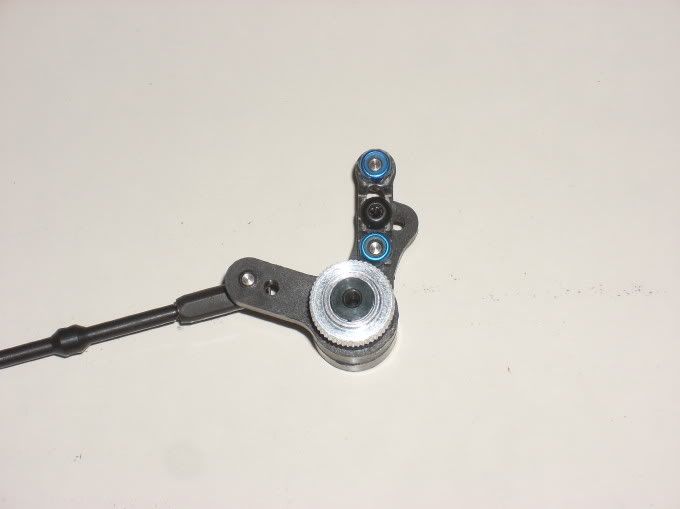 Shave down to C Hub.
Set up to Chassis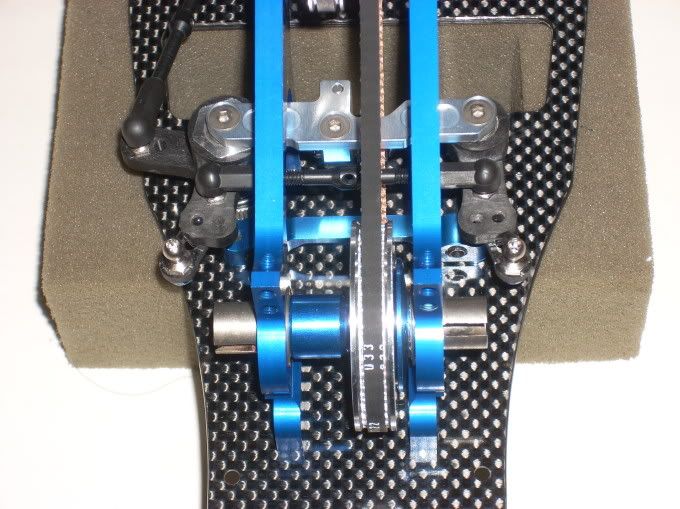 Result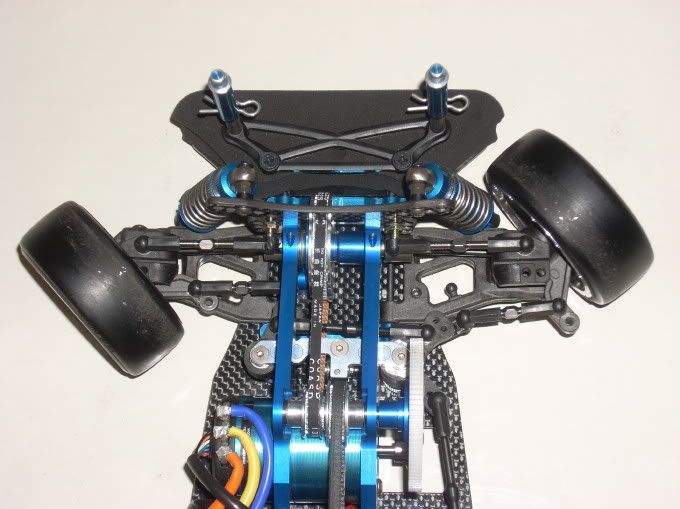 Installed front and rear shock tower. This is come whit kit. I used much up Yokomo hex drive screw.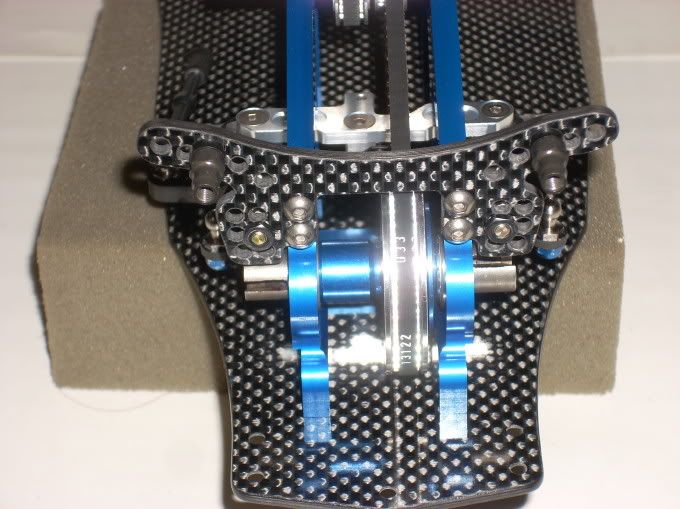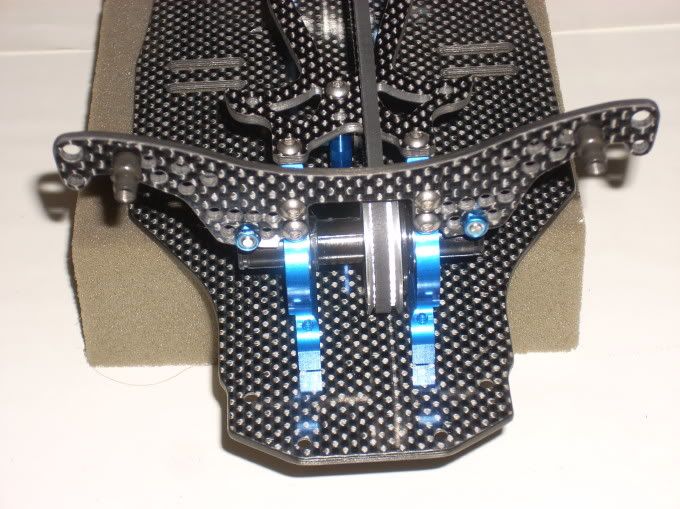 Other things switch back to DP Suspensions.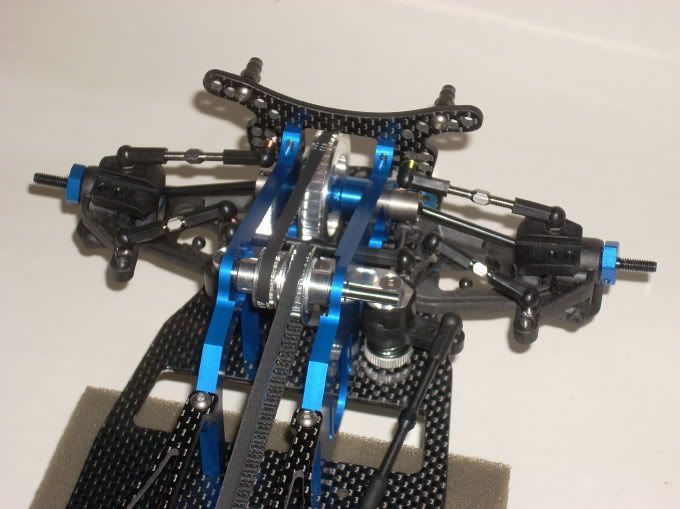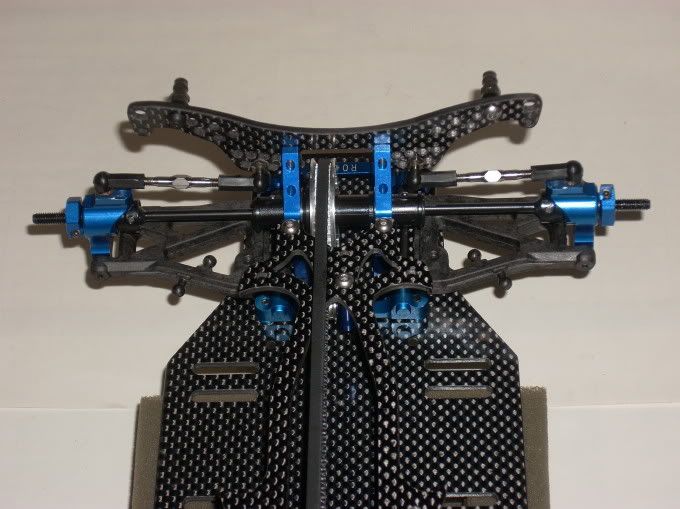 To installed shocks and bumper to finish.